Posted in: Disney+, Marvel, Opinion, TV, TV | Tagged: disney, emilia clarke, mcu, nick fury, olivia colman, opinion, samuel l jackson, Secret Invasion, the marvels
---
Secret Invasion Failed In Its Mission: Maybe It's Time for MCU 2.0?
Secret Invasion might just be one of the worst-written television shows this year and left us with serious questions about the MCU's future.
---
Secret Invasion is an unmitigated disaster. It didn't have to be. It could have been good. Pitched as an adaptation of the big, loud comics crossover event from 2008 written by Brian Michael Bendis, it was turned into a more grounded spy thriller six-episode miniseries featuring the Marvel Cinematic Universe's Nick Fury (Samuel L. Jackson) fighting an infiltration of meanie Skrulls who have wormed their way into political institutions to carry out a Big Mean World-Threatening Plan. It was sort of like a Marvel version of Tom Clancy's The Sum of All Fears. Unfortunately, it was unbelievably badly written, completely clueless about how the spy genre works, or even how basic emotions or psychology work either. The utter stupidity of its writing makes it, hands-down, the absolute worst television show of the year. It's a spy thriller written by people who don't understand spy thrillers. It's like a cargo cult reenactment of a spy thriller.
Secret Invasion: The Real Not-So-Secret? Terrible Writing
Secret Invasion actually got worse and worse with each scene, each episode, all the way to the finale. It might have damaged the MCU brand because you can actually feel the value of that IP (Intellectual Property) circling down the drain as the show progressed. Every single character in the story was a complete idiot yanked along by the plot that lurched from one clichéd twist after another. We quietly predicted four weeks ago that Emilia Clarke's character Ga'ia would Super-Skrull at the end, and even when it finally happens in the finale, it goes down like a damp squib. It completely wastes a whole cast of very good actors with terrible material they struggled to make matter. Even the supposedly "shocking" death of Maria Hill (Cobie Smulders) felt like a non-starter despite the character being part of the MCU for over a decade.
Olivia Colman Emerges as MVP (No Surprise Because… Oliva Colman)
Only Oscar-winner Oliva Colman comes out of this looking good. Many viewers are convinced Colman ad-libbed most of her lines – they were the only ones that were funny and contained figures of speech and slang specific to the UK that the writers couldn't possibly know. She obviously showed up on set knowing how dreadful the scripts were and had zero fucks to give.
And her character ended up being a better Nick Fury than Jackson was. Fury is exposed as a tired, incompetent hack and fraud whose entire career and legendary reputation was made off the backs of the Skrulls he used for espionage work since the 1990s. Why did neither Kevin Feige nor any of the senior execs step in and say, "Wait a minute – you're making Nick Fury a total moron!"? It ruins the character of Nick Fury as a brand that helped define the MCU brand. Even Jackson looked exhausted and didn't want to be there. The Nick Fury who's in The Marvels is going to be a totally different Fury from this show – he looks cool, relaxed, and competent even just in the trailers – because the script is NOT by anyone who wrote Secret Invasion.
Does The MCU Even Have a Point to It Anymore?
Full disclosure: we don't actually care about the MCU one way or another. We only care about good storytelling, good acting, good direction, and how that fits into an overall business. We're shocked at how incompetent the writing in Secret Invasion turned out to be when it shouldn't have happened that way – it makes an average episode of Power Rangers look like The Wire. We're baffled as to how this could happen, given that the MCU had ten years' worth of quality movies that culminated with Avengers: Endgame and made the MCU a billion-dollar global IP. The irony is that Bendis' original climax in the Secret Invasion comic was a major influence on the climactic battle in Avengers: Endgame, where EVERYONE showed up for the Final Fight against the Baddies.
The only upside to all this is that Secret Invasion has had the lowest viewing figures of any MCU show. That means so few people watched it that it won't impact the box office for The Marvels. That movie will stand or fall on its own depending on how tired audiences are of MCU movies. At this point, MCU TV shows are becoming a lost cause unless one of the upcoming shows turns out to be good.
Secret Invasion is streaming on Disney+ – but why would you want to put yourself through that?
---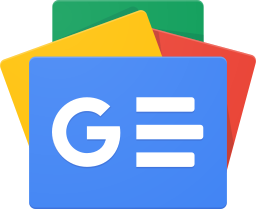 Stay up-to-date and support the site by following Bleeding Cool on Google News today!