With Eddie Murphy's triumphant return in the books for the 2019 Christmas edition of Saturday Night Live, to say that the next host stepping up to the plate has a hard act to follow would be a major understatement. Thankfully, Adam Driver (Marriage Story, Star Wars franchise) will have a little time to prepare, with NBC announcing via Twitter that the actor will kick off the show's 2020 return with their January 25th episode.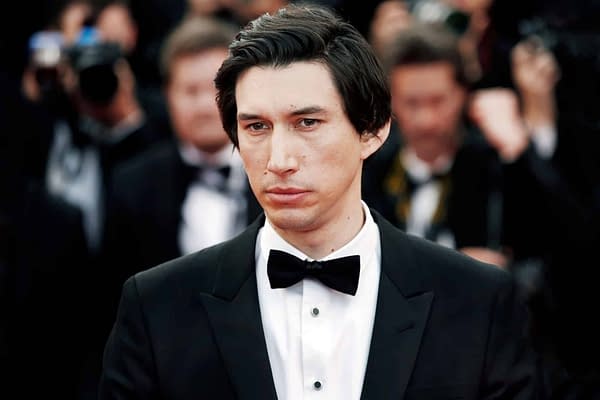 🔜 See you next year! 🔜 pic.twitter.com/rvaU3PgBeX

— Saturday Night Live – SNL (@nbcsnl) December 22, 2019
Accompanied by musical guest Halsey, Driver makes his third hosting appearance to flex his comedic chops while promoting The Rise of Skywalker (TRoS). Safe to say we can expect a Star Wars-related segment or two. In a not-so-bold prediction, Driver likely gets bombarded by SNL cast members about the film. It's hard to imagine his Star Wars costar Daisy Ridley not making a cameo.
Memorable "SNL" Appearances
Driver made his SNL debut in January 2016 following his Star Wars debut in 2015's The Force Awakens. One of the most memorable sketches was the SNL-spoofed episode of NBC's Undercover Boss. Driver reprised his role as Kylo Ren from the film going in disguise as "Matt the radar technician." "Matt" gets more than what he bargains for: finding out what his First Order minions think of their boss at Starkiller Base.
Another memorable sketch came from Driver's second hosting stint in a September 2018 episode. He played Abraham H. Parnassus, an oil baron codger as decrepit and ruthless as Mr. Burns from The Simpsons. Describing his job while tormenting his son Mordecai (Pete Davidson), Abraham describes his life in oil and talked about a one-time rival.
Directed by J. J. Abrams, Star Wars: The Rise of Skywalker also stars Carrie Fisher, Oscar Isaac, John Boyega, Mark Hamill, Billy Dee Williams, Billie Lourd, Lupita Nyong'o, Kelly Marie Tran, Richard E. Grant, Domhnall Gleeson, and Ian McDiarmid.
Enjoyed this article? Share it!