"SNL" Savior Eddie Murphy Returns to Studio 8H – And He Brought Along Some Friends [VIDEOS]
Let's get right to the heart of this, since they say that "confession is good for the soul". We are unabashed fans of NBC's Saturday Night Live (SNL) – one of the top five most influential television shows to ever grace our eyeballs. The show's impact on popular culture, social issues, gender/sex issues, politics, and more, for now nearly fifty years is immeasurable.
While the show has always been known as "The House That Lorne Michaels Built", even the show's creator readily admits that it took a number of people (on both sides of the camera) to turn SNL from dream into reality into institution.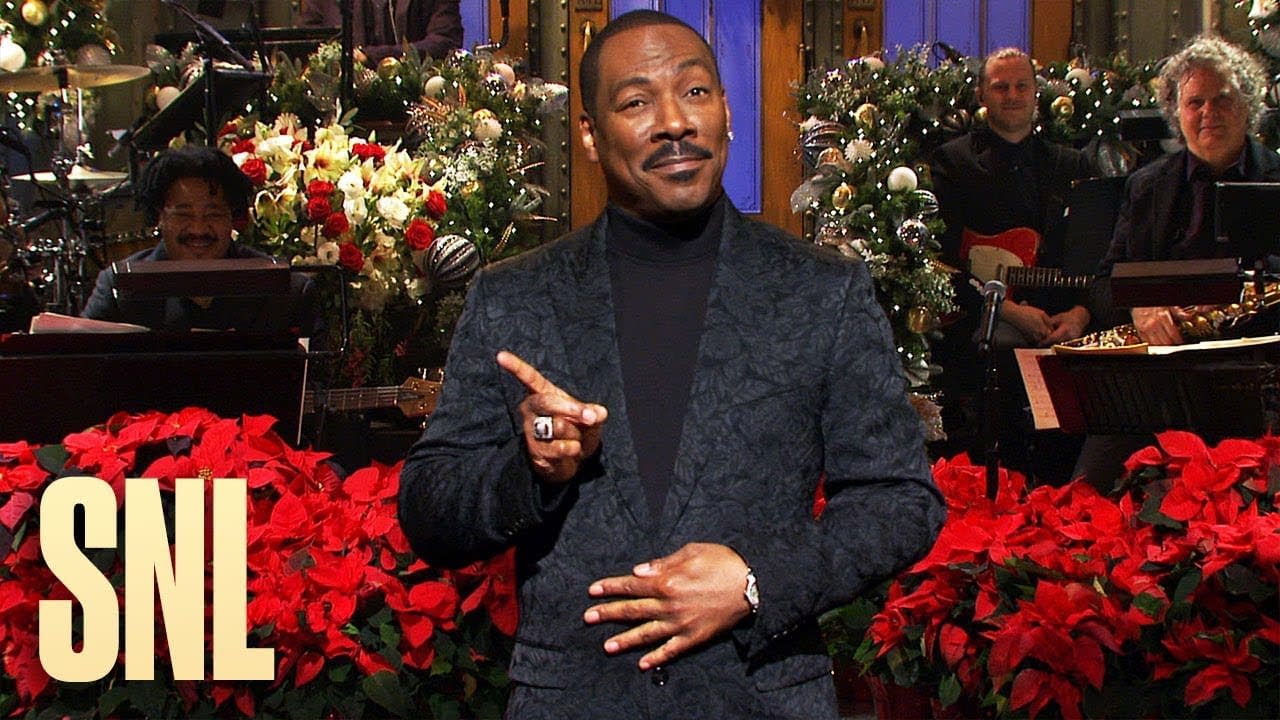 Over time, we tend to remember all of the "greatest hits" but to truly love SNL, you have to embrace its entire history – good times and bad. One of those "bad times" was the early 1980's, when the show found itself at a major creative crossroads. The show's original cast ("The Beatles of Comedy") was gone, and Michaels was "reading the tea leaves" and thought that would be a good time to either end the show or hand it off.
Good idea for him, maybe – but not for the show. SNL would come the closest it would ever come to being cancelled, saved by some "creative" behind-the-scenes decision-making – and the unmatched talent of young Eddie Murphy. From 1980-1984, Murphy worked his way up from repertory player to feature player to writer – to show savior.
Over the course of four season, Murphy introduced us to hot-tubbin' James Brown, grown-up Buckwheat, street prophet Mr. Robinson, cranky Gumpy, and .smooth-talkin "motivational speaker" Velvet Jones. When he wasn't showing us what it was like being "White Like Me" or stirring our emotions with the prison poetry of Tyrone Green, Murphy also achieved another first: first cast member to host SNL (when 48 Hrs co-star Nick Nolte got sick) while still a member of the cast.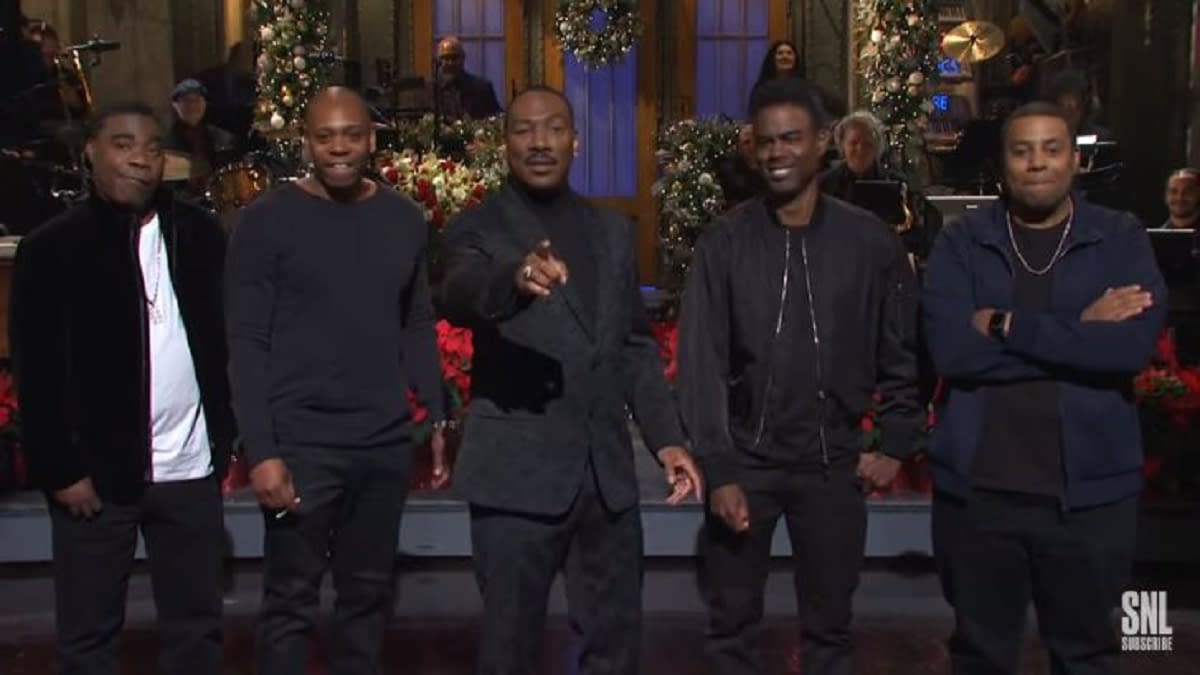 So when it was announced that Murphy was returning to the stages of Studio 8H to host SNL's "go home" episode before the holidays, we were excited. Very excited. Because who wouldn't want to see Murphy return to the stage – especially at a time in his career where some serious positive buzz has been flowing his way (see Dolemite Is My Name). But we were here for the greatest hits, and that's what we got – but with an effective way of "updating" them for today's issues.
With our crush Lizzo serving as the week's musical guests, here's a look back at Murphy's return – beginning with a monlogue that included a pretty impressive line-up of killer comics: Tracy Morgan, Chis Rock, and Dave Chappelle (and a great joke/truth aimed at Netflix):
Meanwhile, Mr. Robinson has some thoughts on (and answers to) gentrification…
We're ashamed of ourselves for not seeing a Buckwheat/The Masked Singer crossover coming from a mile away – just feels right… especially to all the "tinga nadies":
Gumby has some serious issues with where he placed in the show – as well as a whole lot of other things.
At least he loves Lizzo like we do – can't say the same about Pokey, though…
While Velvet Jones clearly has a personal/professional agenda of his own during this round of "Black Jeopardy":
https://www.youtube.com/watch?v=qwX8B52YXK0