Early NFL Power Rankings – Swinging Out To The AFC West
With Comic-Con taking over the last week of news, this series got put on hold, but now we'll get back to our look at the early NFL Power Rankings based on division — I've gone through the AFC East, North and South so far, so it's time to make a trip out to the AFC West. I'm taking into account where the teams ended last season, their off-season moves, draft picks and coaching changes, as well as the competition they are going to be playing. This is an interesting division in that two teams are really high while one seems to be in freefall and the other can't seem to get out of their own way and are hoping a change of venue might help. Oakland Raiders – The Raiders did the unexpected. They found their offensive and defensive leaders in the same draft, quarterback Derek Carr and linebacker Khalil Mack. Even more amazing that it was done by a team who had become kind of a joke at drafting players. Often getting enamored by speed and reaching for players that no one else would reach for. The team has been steadily building around these two players and have the running game and receivers to make the offense tick while the defense is really starting to step up. They made it to the playoffs last year but lost Carr in the last game of the season. If he stays healthy, they could easily go further this year, if they can get the young players to perform up to their potential and not be drowned by the increasing pressure to succeed and the upcoming move to Las Vegas. Kansas City Chiefs – I would've had the Chiefs slightly above the Raiders except for a couple odd moves in the off season. They cut Jeremy Macklin, the only true #1 receiver on the team and then fired their GM after the draft. It's a pretty odd set of moves for a team that one the division and went to the playoffs last year. The other move is that they're winning with quarterback Alex Smith, but then they draft Patrick Mahomes II in the first round. Smith has already been replaced by a new quarterback once in his career and has to be looking over his shoulder now. And Mahomes may have a ton of talent, but he's raw and not ready to be the guy. He needs at lease a year on the bench working with Andy Reid before he will be ready to lead. Which you have to wonder how hard the other players will play for Smith when they not his clock is now ticking.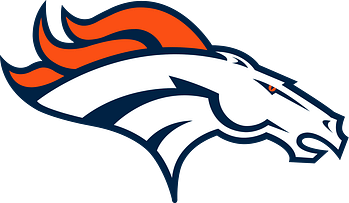 Denver Broncos – The Broncos still have one of the best defenses in the NFL. Three of the top cornerbacks in the league with Aqib Talib, Chris Harris Jr. and Bradley Roby. They've also got a beast in Von Miller at linebacker. It's the offensive side of the ball where the problems lie. Is the starting quarterback going to be Trevor Siemian again or will second year player Paxton Lynch step up and taking over? John Madden likes to say that if you're a team with two quarterbacks, then you're a team without a quarterback. Until one of them steps up as the true starter, the team will have to rely on their defense to keep them in games. Throw in the fact that the reigns of the team have been turned over to rookie head coach Vance Joseph, and things seem very uncertain in the Mile High city. Los Angeles Chargers – First, I'm not used to calling them the Los Angeles Chargers. I typed San Diego first and then had to delete. And I feel sorry for the team as they move into one of the most fickle cities as the second team in the area. L.A. didn't really care about the Rams returning and they're not going to care about the Chargers either… until they start winning. They've got Phillip Rivers who is considered a franchise quarterback, but he really hasn't done anything. They have a lot of young faces on the team with Joey Bosa, Melvin Ingram, Jason Verrett, Casey Hayward, Keenan Allen and Melvin Gordon. But they still need some pieces and have to hope that draft picks Forrest Lamp and Dan Feeney can step up and reinforce an offensive line that allowed Rivers to be pressured on over 31% of his dropbacks.