'Stumptown': New Girl's Jake Johnson Joins Cobie Smulders ABC Series
After a recasting that resulted in the less-than-quiet departure of Mark Webber (Scott Pilgrim vs. the World, SMILF), Jake Johnson (New Girl) is set to join Cobie Smulders (Avengers: Endgame) in ABC's new series Stumptown. From writer Jason Richman, Ruben Fleischer, and ABC Studios and based on Oni Press' graphic novel series from writer Greg Rucka and illustrators Matthew Southworth and Justin Greenwood, the series centers on strong, assertive, and unapologetically sharp-witted Army veteran Dex Parios (Smulders) who works as a private investigator in Portland, Oregon.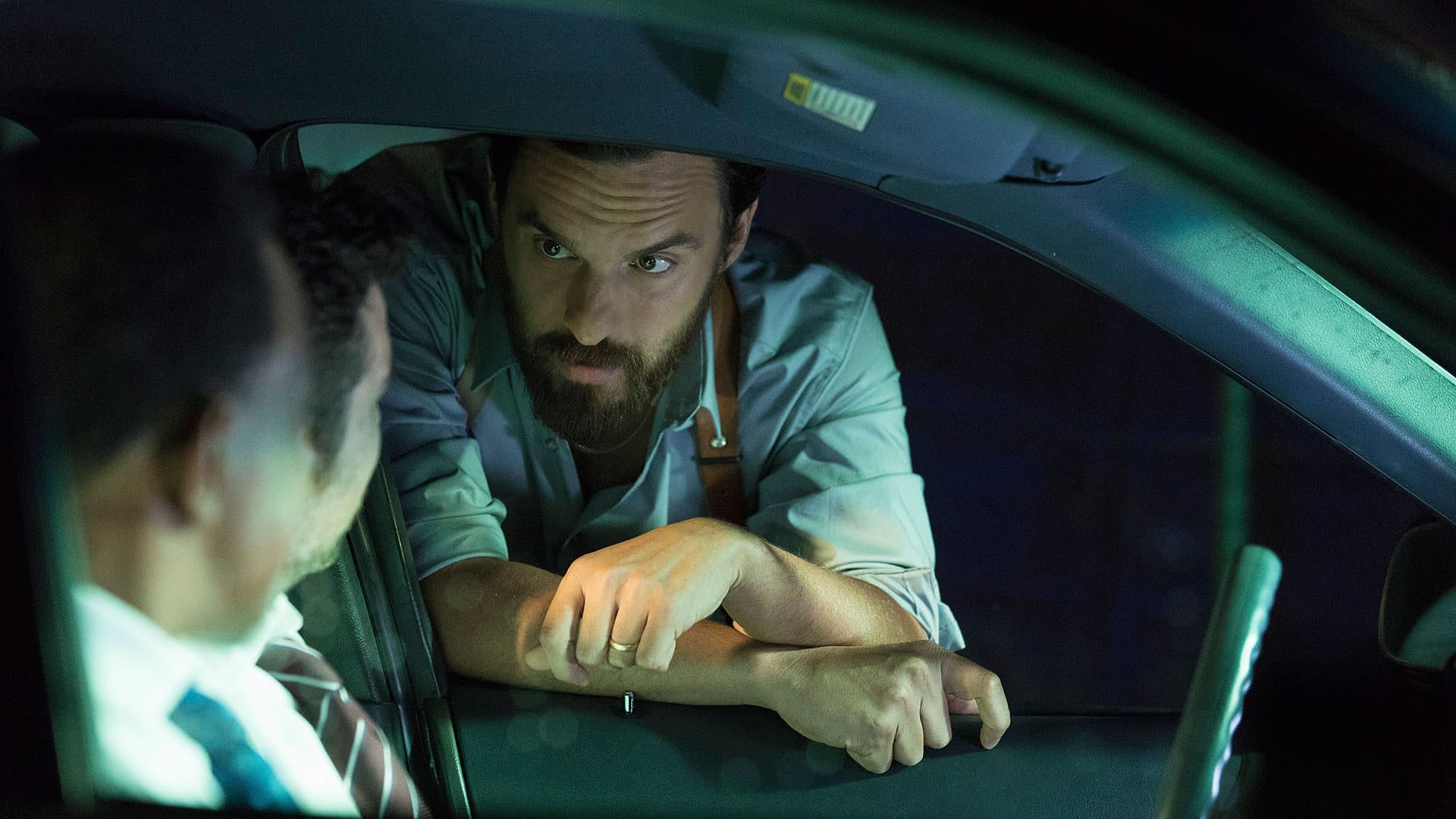 Johnson's Grey McConnell is Dex's best friend, though the two have unresolved feelings that run deeper. He owns and operates a popular bar in town, all the while hiding a questionable past that comes back to bite him.
https://www.youtube.com/watch?v=HwynrxEPSQk&t=48s
Based on the "Stumptown" graphic novel series, "Stumptown" follows Dex Parios (Cobie Smulders) – a strong, assertive and sharp-witted army veteran with a complicated love life, gambling debt and a brother to take care of in Portland, Oregon. Her military intelligence skills make her a great PI, but her unapologetic style puts her in the firing line of hardcore criminals and not quite in alliance with the police.

Writer Jason Richman produces the series with Ruben Fleischer and David Bernad (The District), Greg Rucka (author of the "Stumptown" graphic novel series), Matthew Southworth, and Justin Greenwood (illustrators of the "Stumptown" graphic novel series).
ABC's Stumptown stars Cobie Smulders as Dex Parios, Jake Johnson as Grey McConnell, Tantoo Cardinal as Sue Lynn Blackbird, Cole Sibus as Ansel Parios, and Adrian Martinez as Tookie – with Camryn Manheim as Lieutenant Cosgrove, and Michael Ealy as Detective Miles Hoffman.
With a pilot directed by executive producer James Griffiths, Stumptown is produced by ABC Studios – part of the Disney Television Studios collective that also includes 20th Century Fox Television and Fox 21 Television Studios.