Sometimes The CW's Supergirl can be a little over-earnest – and this episode is a great example of that. While there's a lot that happens in this episode to move the main storylines along, it's missing a little of that zazz that really makes the show work. However, Kara Danvers (Melissa Benoist) continues to be a steady source of positivity and truth and justice. Also, this episode's third act provides some major plot turns. While they have been telegraphed completely over the past few episodes, if you don't want them spoiled, you might want to wait on reading any further.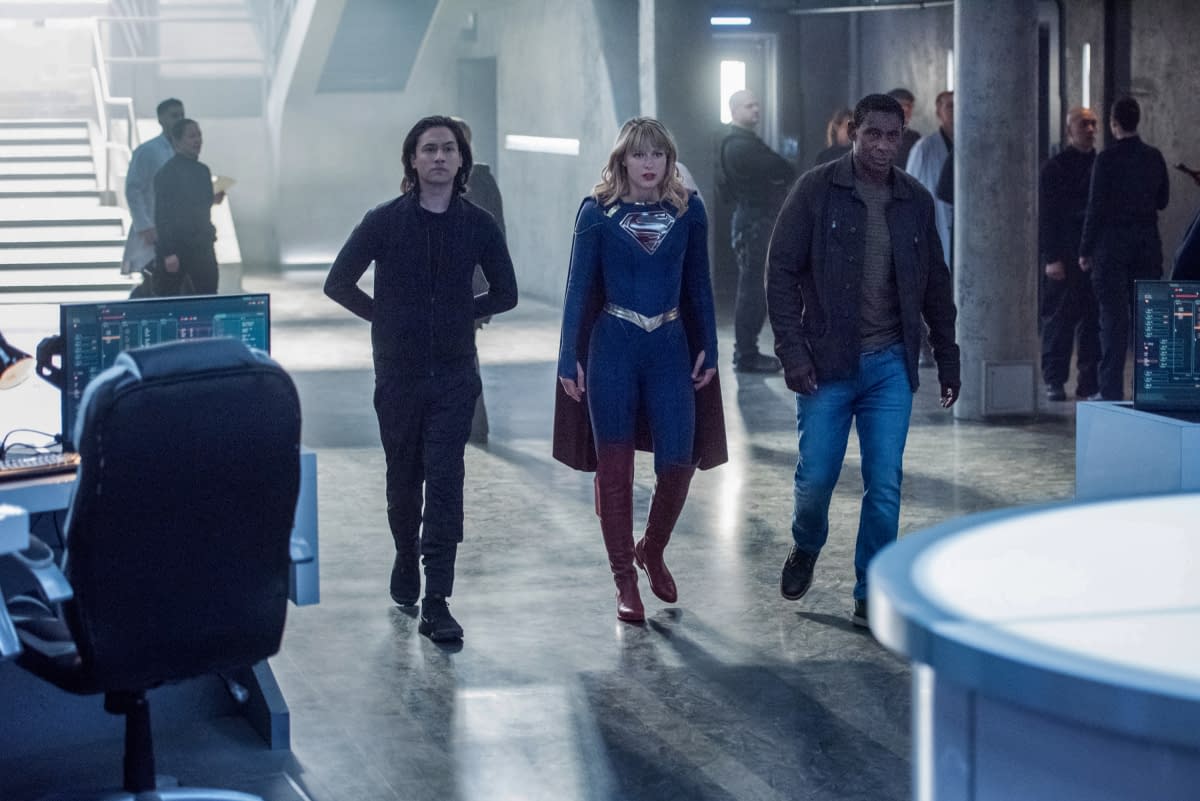 In our main storyline, our superfriends are tracking down Malefic. With her encounter last episode leaving her and our villain with a psychic connection, Kelly (Azie Tesfai) and James (Mehcad Brooks) head out of town to avoid danger.They find all is not well in their childhood hometown. It also seems the local newspaper where young Jimmy cut his teeth is unable to stand up to local injustices– and especially to a local private prison that is unjustly locking local residents up for petty crimes. But, as the only major employer in the area, no one is willing to take them on. It's their hometown version of 13th. This inspires James to change his name back to Jimmy to take over the paper in service of journalistic ethics.
As ways to write someone off the show, this ranks up there as earned and completely in character, if a little (as mentioned before) a bit over-earnest. The issues presented here are real, but we're never really given the depth to go into them in more than a cursory manner. But it's pure Supergirl. Meanwhile, Kelly continues to have visions of Malefic and report on his plans to the rest of the team.
Said team also recruits Lena (Katie McGrath) to help them figure out why they can't get the phantom zone projector to work on sending Malefic back into his exile. But, of course, she has her own hidden agenda, as Malefic's ability to "incept" (love how that's a verb now!) his thoughts into other people is key to her figuring out her super secret project she's working on with Eve (Andrea Brooks).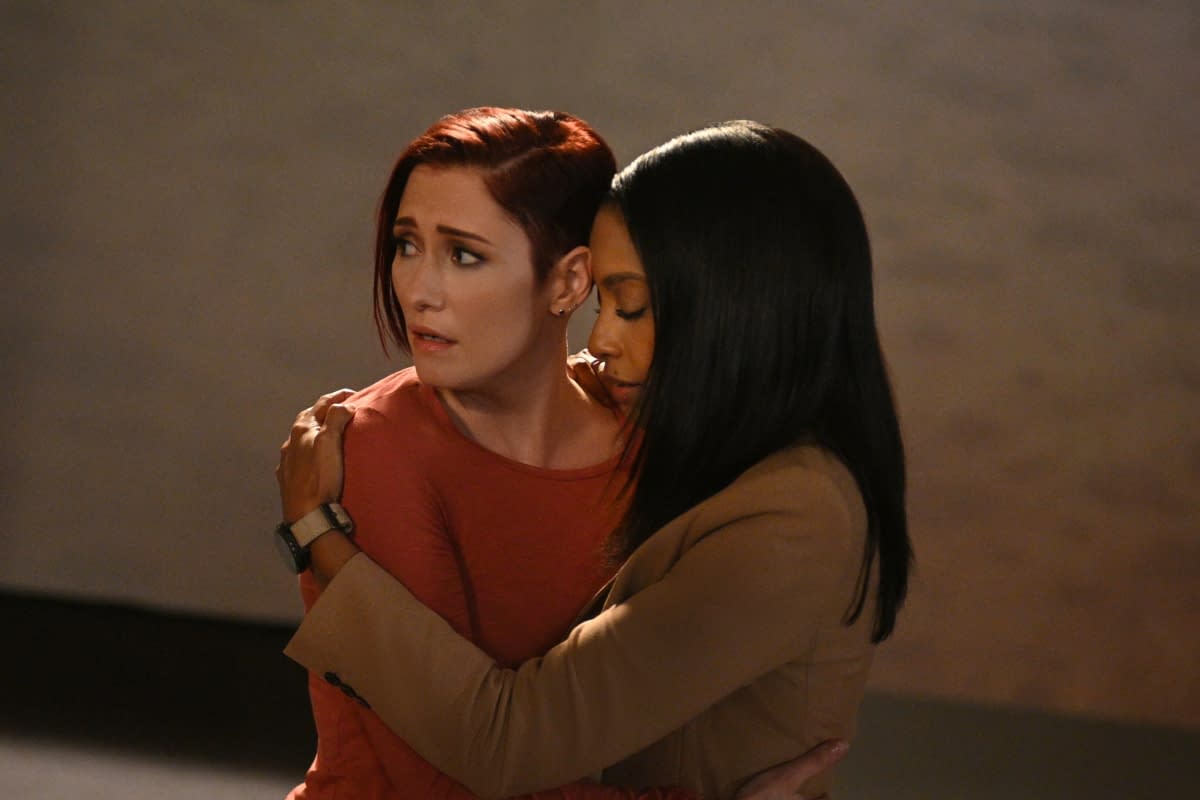 Kara and Nia (Nicole Maines) are also hot on William's (Staz Nair) trail, trying to figure out exactly what he's up to. There's some twists and turns but it turns out he's not that bad of a guy, ok, and he's doing all of this to get close to Andrea Rojas (Julie Gonzalo). He's also really, really sorry for being mean to Kara about her writing. Sigh. This sort of turn from heel to face is completely annoying, because now we have to like William.
Still not having it. And if they try to rehab him into being boyfriend material for Kara I may have to stop watching the show or talk to my doctor about some heavy anti-nausea medications. This also just feels like a "curse your sudden but inevitable betrayal!" moment except the opposite. The problem was they made William so entirely unlikable in the first place, it makes it hard for us to want to root for him. We also need to find out soon exactly what Andrea Rojas is up to that's so evil other than wanting to publish more clickbait.
One spoonful of sugar from this episode is the comedic performance of Brainy (Jesse Rath) as he tries to navigate his relationship with Nia. It's a little over the top, but it's fun. And the resolution is nice. As someone who wants these crazy kids to work out, I end up rooting for them a lot.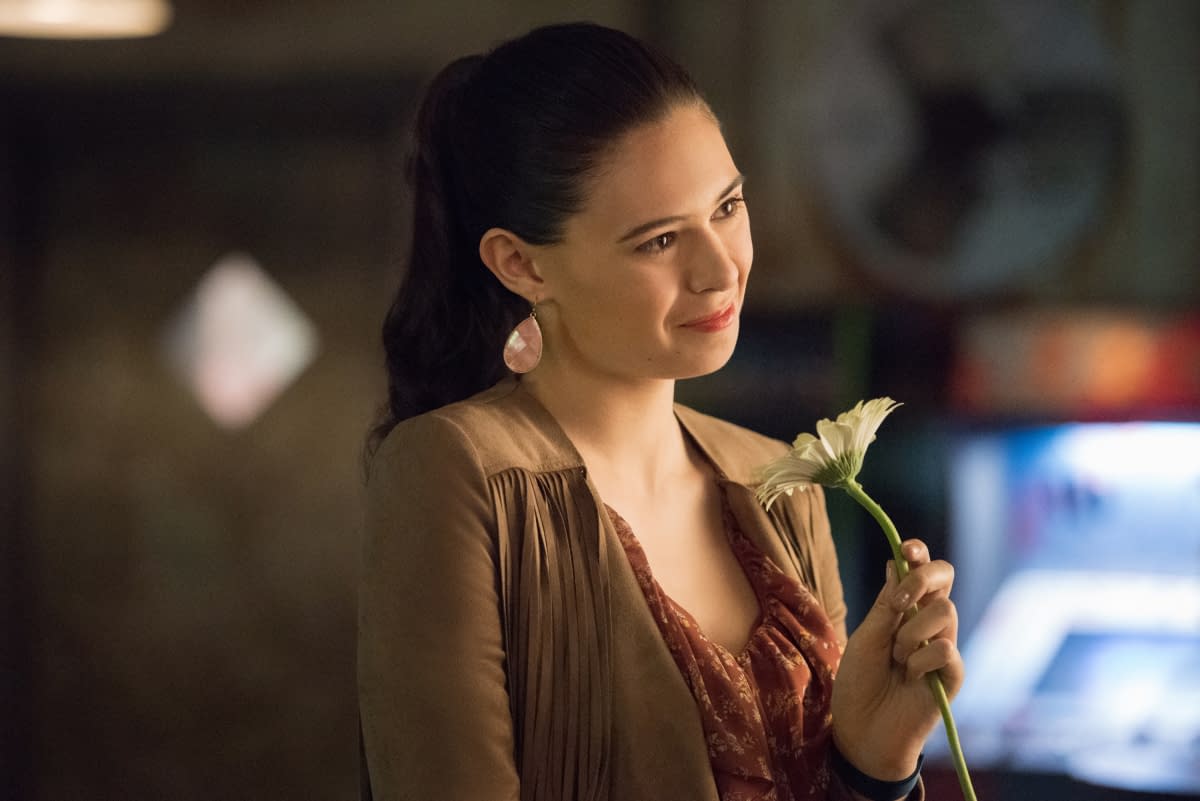 Our final showdown with Malefic was great. It was also a great way to give Guardian a proper send-off as he got a chance to be a hero again. And then we had a beautiful goodbye for James as our friends ruminate on the power of the press and the importance of standing up for marginalized people. There was also a bit of a cheesy, but fun, moment as James tells Kara he came to National City to look after her, but she's ended up looking after him.
Dawwwww… now excuse me, I need to take a shot of insulin.
Despite its sweetness, I still liked it and I'm going to miss James…. who is now Jimmy again.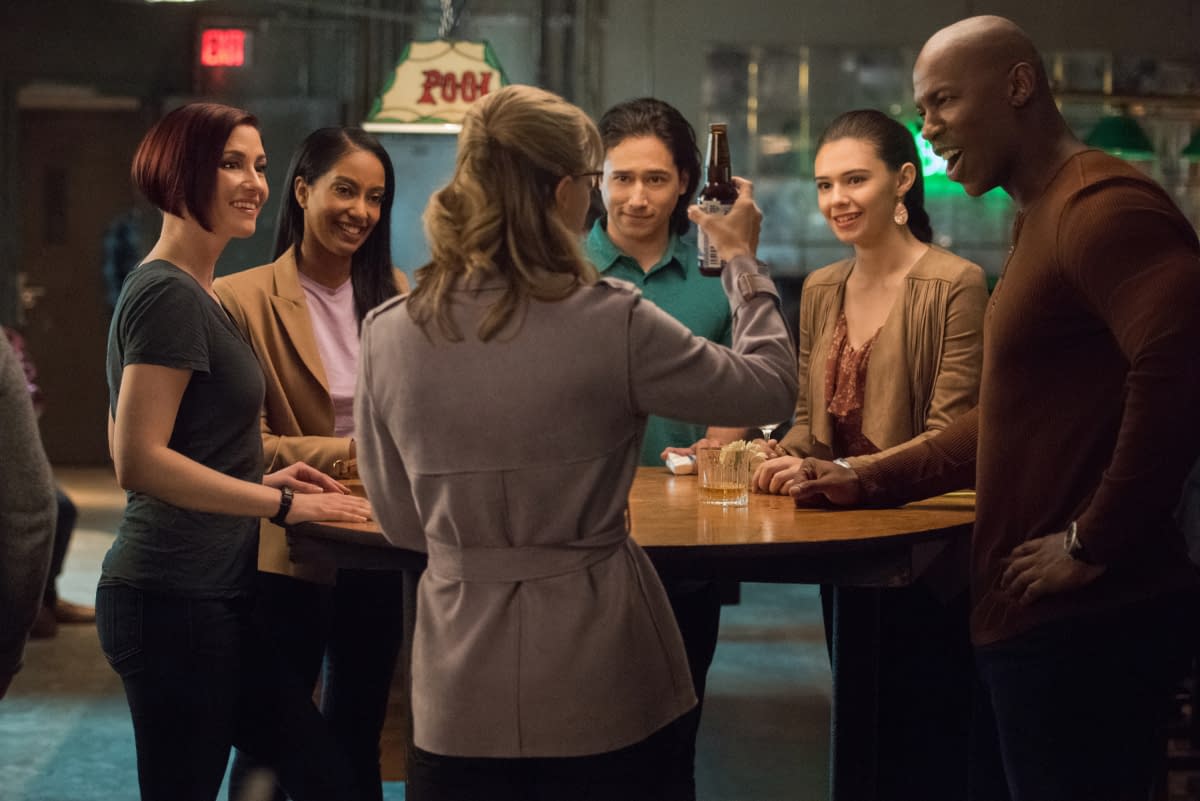 Supergirl returns to The CW next week with "Dangerous Liaisons."
"Supergirl" season 5, episode 5 "Dangerous Liaisons": A NEW DANGER ARISES – On the eve of the worldwide launch of Andrea Rojas's (Julie Gonzalo) VR contact lenses, Kara (Melissa Benoist) and William (Staz Nair) team up on an investigation that exposes a terrorist plot. Kelly (Azie Tesfai) and Alex (Chyler Leigh) celebrate an anniversary, but Alex's safety is in jeopardy. Alysse Leite-Rogers directed the episode written by Rob Wright & Daniel Beaty.
Enjoyed this article? Share it!