TBS Cancels the Previously Renewed 'People of Earth'
In a rather surprising move, TBS has cancelled the third season of People of Earth. The surprising part is the series had been renewed and the scripts had already been written. It's not an unprecedented move; it happened recently with Amazon cancelling Z: The Beginning of Everything after having spent $7 million on a second season, but it's still surprising.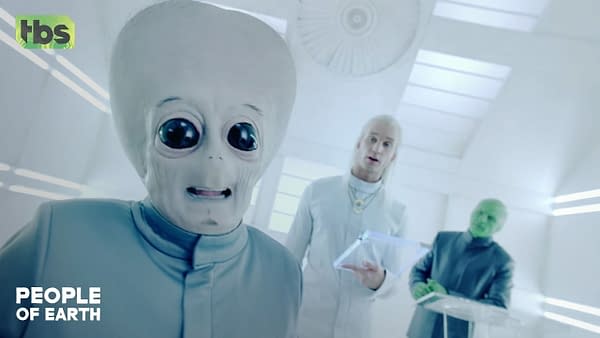 The news was broken by series creator David Jenkins yesterday.
The alien abduction comedy starred Wyatt Cenac (the Daily Show) as a journalist investigating a support group for abductees. The series also starred Ana Gasteyer (Suburgatory), Oscar Nuñez (The Office), Michael Cassidy (Men at Work), Da'Vine Joy Randolph (Selfie), Brian Huskey (Veep) and Tracee Chimo (Orange Is the New Black). The series was being executive produced by Conan O'Brien and Greg Daniels (The Office).
Source: TVLine