The Always Sunny Podcast: Charlie Day on Returning to Set; S16 Update
Not only is The Always Sunny Podcast gang looking back at S05E02 "The Gang Hits the Road," but they discuss a little Season 16, too.
---
After checking in with Rob McElhenney, Charlie Day, Glenn Howerton, Kaitlin Olson & Danny DeVito yesterday to see how The Gang from FXX's It's Always Sunny in Philadelphia were handling the news that the Philadelphia Eagles were heading to Super Bowl LVII, we find ourselves with a new episode of The Always Sunny Podcast. This time around, McElhenney, Day, Howerton & Megan Ganz are taking a look at S05E02 "The Gang Hits the Road," which sounds like it was recorded before The Gang started filming Season 16. Speaking of that, the show kicks off with a brief update on how things were going from a writing standpoint, sharing that some things have been finished while others are still being worked up (referencing how sometimes scripts are being worked on in trailers during season filming) while also adding that it's running pretty much how it always does at this stage of the game. And then, towards the end of the podcast episode (at around the 49:00 mark), Day shares some personal perspectives on how it feels walking back onto the set again and how it impacts his getting back into character, with McElhenney, Howerton & Ganz joining in to discuss how they get back into the swing of things.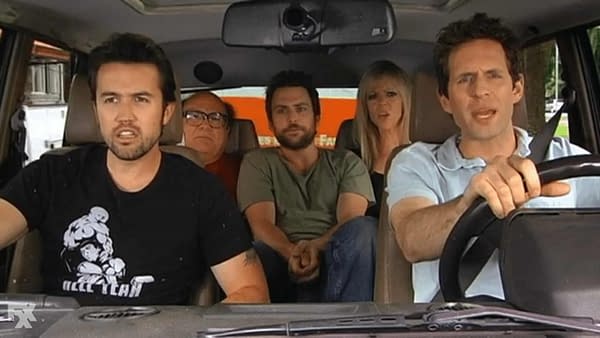 So here's a look at this week's episode, and if you haven't subscribed to The Always Sunny Podcast's YouTube Channel, head on over here to make that dream a reality:
Little did we know that McElhenney, Day, Howerton, Olson, DeVito, and co-star/writer/EP David Hornsby (Father Matthew "Rickety Cricket" Mara) would be back at Paddy's last Wednesday… and that they would be kind enough to share some video of their return (which might still be up & running here and here). But just in case that alone isn't enough reason for you to check it out while you can, we have a "bonus" moment when McElhenney hits the group with a groan-inducing joke.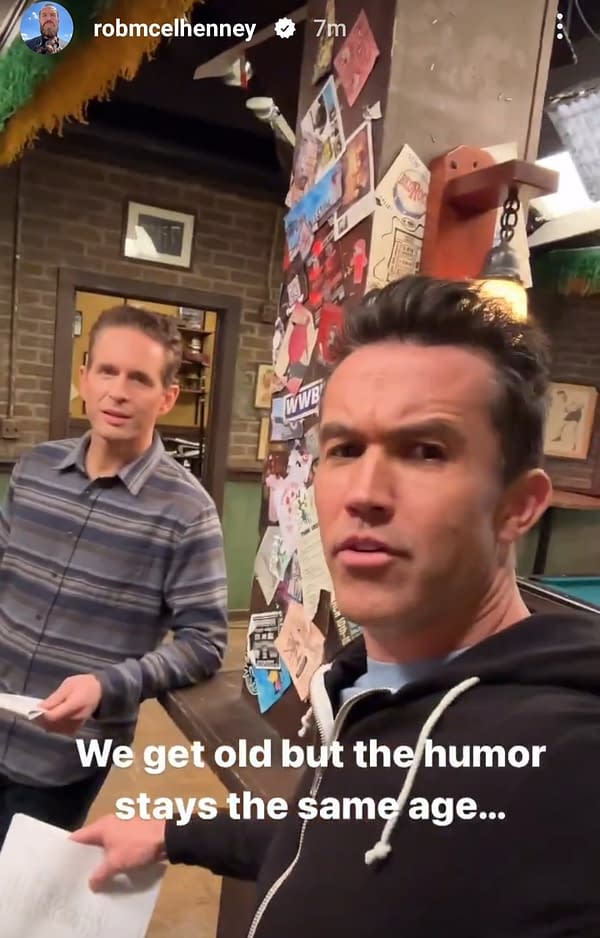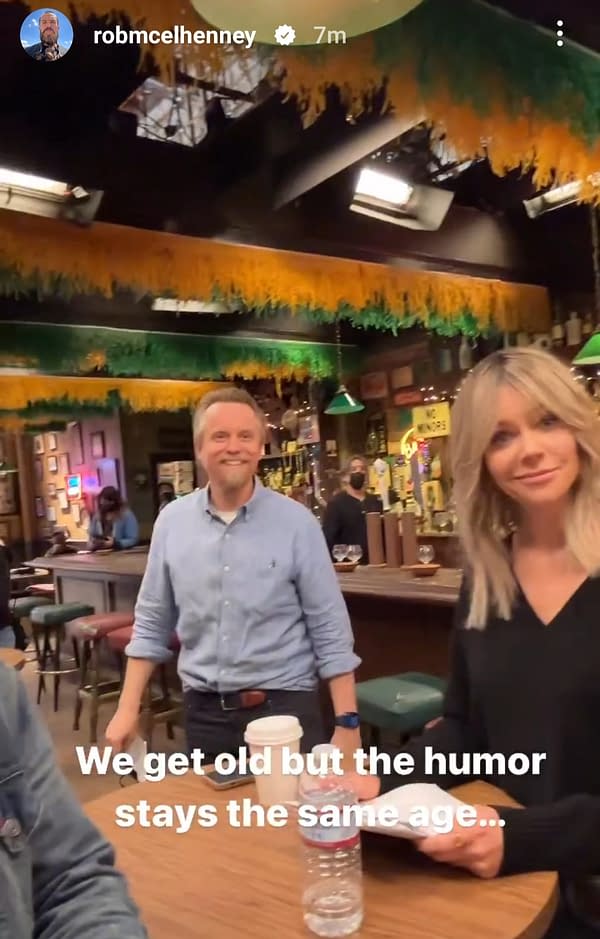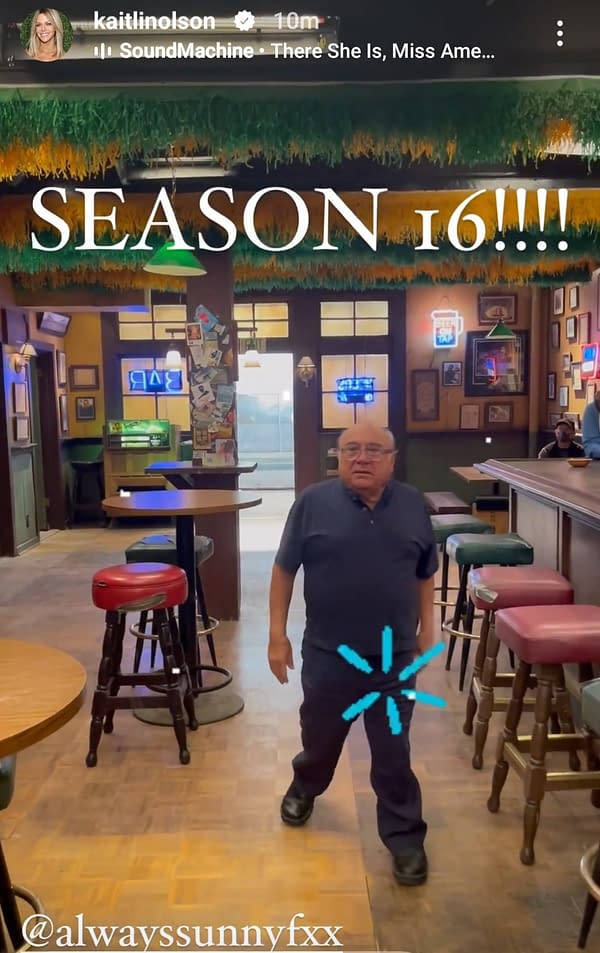 During last week's episode of The Always Sunny Podcast, Day shared that they were "deep down the writing hole," with podcast co-host & It's Always Sunny in Philadelphia icon Megan Ganz adding that she knew things were getting intense because the "Please Do Not Disturb" sign has appeared. From there, Day addresses how they've been shaving their scripts down to reach page count to avoid having to edit episodes on the backend. Olson added that she had received the scripts that were done up to this point the night before but hadn't had a chance to look at them yet. McElhenney enters the conversation, and a short discussion begins about whether or not they should drop episode titles as a way of marketing the show during production.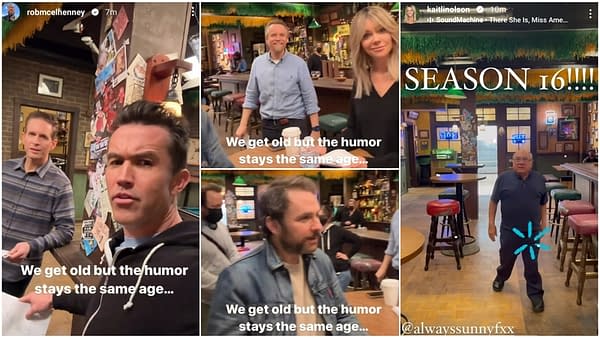 The conversation moves back to how intense the writing cycle has gotten (though Day adds that the past week has been a "breakthrough" one), with Olson sharing a personal account of how McElhenney has been impacted by his current workload. There's no way that I could do it justice by summarizing it here (check it out below), but McElhenney follows up Olson's account by explaining to the listeners/viewers that he wanted to open up about how he was feeling to let them know that the entire team still puts in the hard work and hours 16 seasons in as they did from the start. Here's a look at the entire episode, with the IASIP Season 16 talk kicking off the show:
Thanks to an Instagram Stories video posted earlier this month by McElhenney (with Day making a quick appearance) it was first confirmed that writing on the 16th season was underway: