Posted in: Arrow, Batwoman, Black Lightning, CW, Preview, Review, Trailer, TV | Tagged: arrow, batwoman, black lightning, bleeding cool, cable, comic books, Comics, crisis, Danielle Panabaker, dc, dc comics, episode 6, grant gustin, Hartley Sawyer, Legends of Tomorrow, Review, Season 6, streaming, supergirl, television, The Flash, tv
---
"The Flash" Takes Up a "License to Elongate" in Bond Sendup [SPOILER REVIEW]
Barry Allen (Grant Gustin) continues his long goodbye on this week's episode of The Flash. In "License to Elongate," we get a silly, James-Bond-inspired caper that very perfectly matches the tone and skillset of Dibney, Ralph Dibney (Hartley Sawyer) aka The Elongated Man. All of this wraps into Barry's continued attempts to make sure that the team will be able to go on without him in a post-Crisis world where he assumes he has had to sacrifice himself. But in a subplot, "Nash" Wells (Tom Cavanaugh) is trying to track down The Monitor to see if he can prevent or remedy exactly that.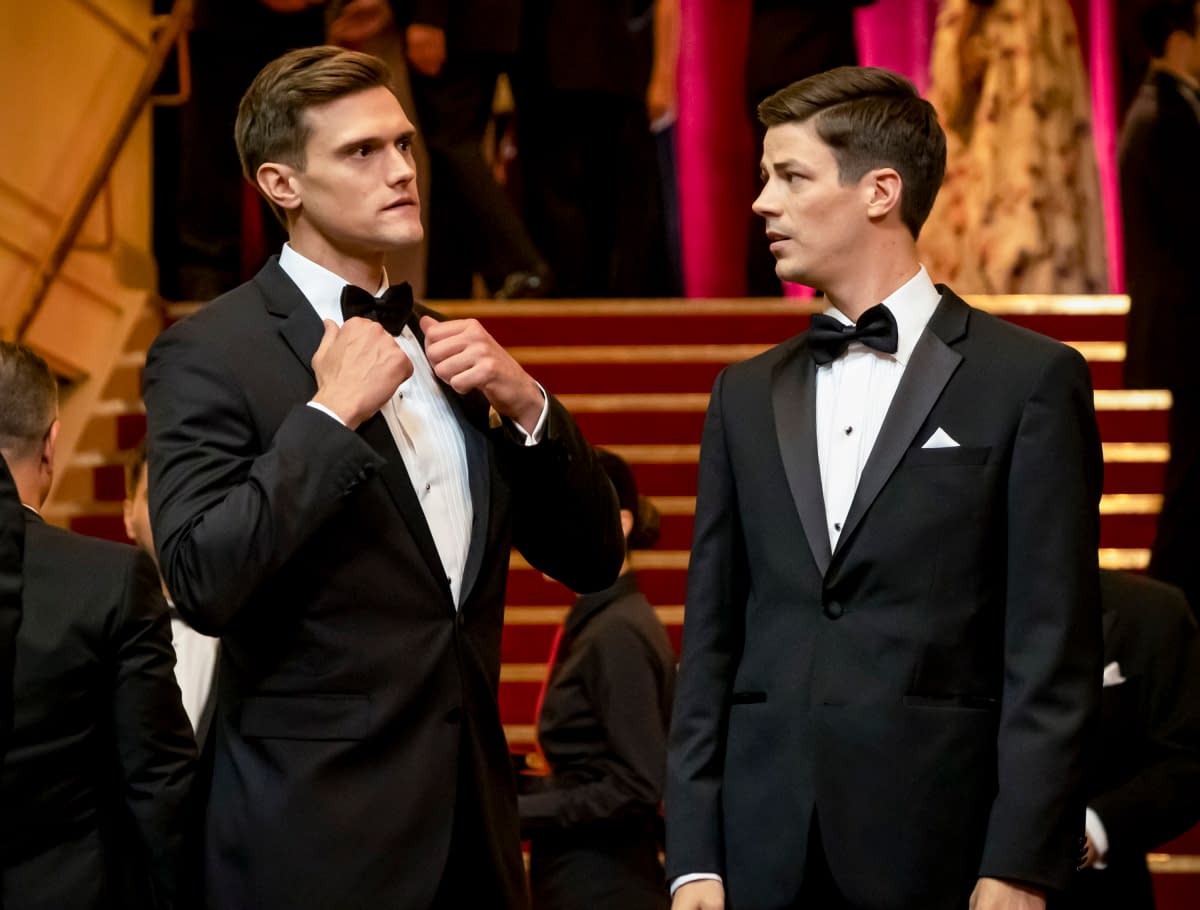 There are James Bond references a-plenty as Ralph and Barry try to track down a weapon system going up for auction to the highest bidder. First they infiltrate a swanky fundraiser, play some games of chance and face off against their eventual nemesis, Remington Meister (Carlo Rota). That name even sounds like a Bond villain. . . or a reject from The Island of Lost Toys. Rota has a lot of fun with the role, too, as a sort of amalgam of Largo, Blofeld, and other iconic Bond masterminds, with Ultraviolet (Alexa Barajas Plante) showing up as his Oddjob. Our heroes then end up tied to a chair and facing a laser in a scene that gives several direct homages to Goldfinger, which Ralph very specifically points out.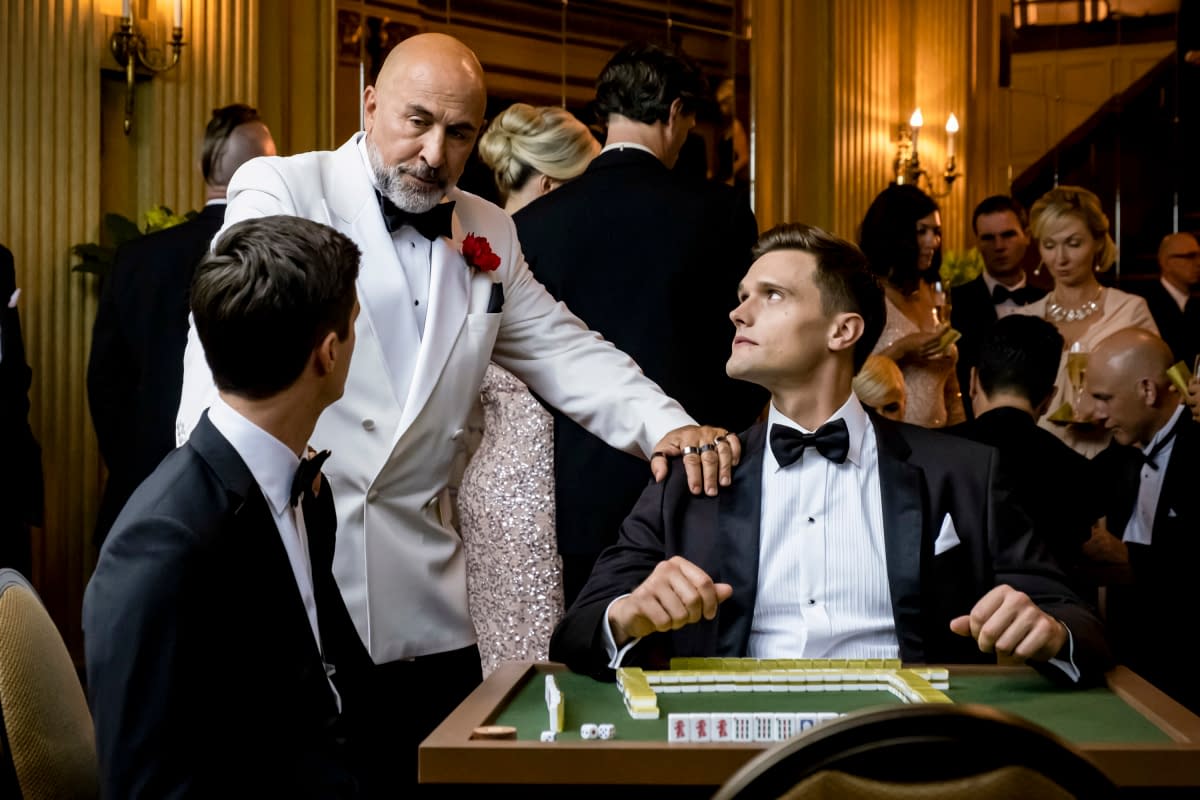 It's fun to see The Flash playing with their formula and injecting some more levity and fun, even parody, into the show. Ralph is a great character to build this around and it gives us a chance to think about what the show could be like in a post-Barry-Allen world, which it seems we are inexorably going to get for at least several episodes post Crisis.
But even more than that, we got a really nice denouement in which The Flash introduces Elongated Man as a new hero at Central City PD, setting up the entire city to be ready for his disappearance and paving the way for new heroes to take his place. But in a specifically nice turn, Captain Joe West (Jesse L. Martin) then turns the tables by introducing Barry in his alter ego in his day job as a CSI and giving Barry Allen, not The Flash, an award for protecting the city as well. It's a nice nod to the concept of the Everyman as a hero, and also to the idea that Barry's superpowers don't all stem just from his ability to tap into the speed force.
Speaking of superpowers, we should take a few moments to talk about Danielle Panabaker. As she did with last year's episode "Godspeed," she directed this episode with great flair and a fun visual style that is less often seen in tv work.
No, Danielle, we didn't– they were just a tad subtle. Ditto on the "Mortal Kombat" reference.
She's obviously having a lot of fun, and it shows. As much as I like her work in front of the camera, her work behind the camera here is a huge step up in terms of the craft of the show. Panabaker episodes have a little bit of extra visual flair to them, and she clearly knows how to get the best out of her actors. A late scene where Cecille (Danielle Nicolet) wonders if she's tilting at windmills by trying to become a metahuman lawyer is done with just the right touch. She's also able to balance the humor and the serious elements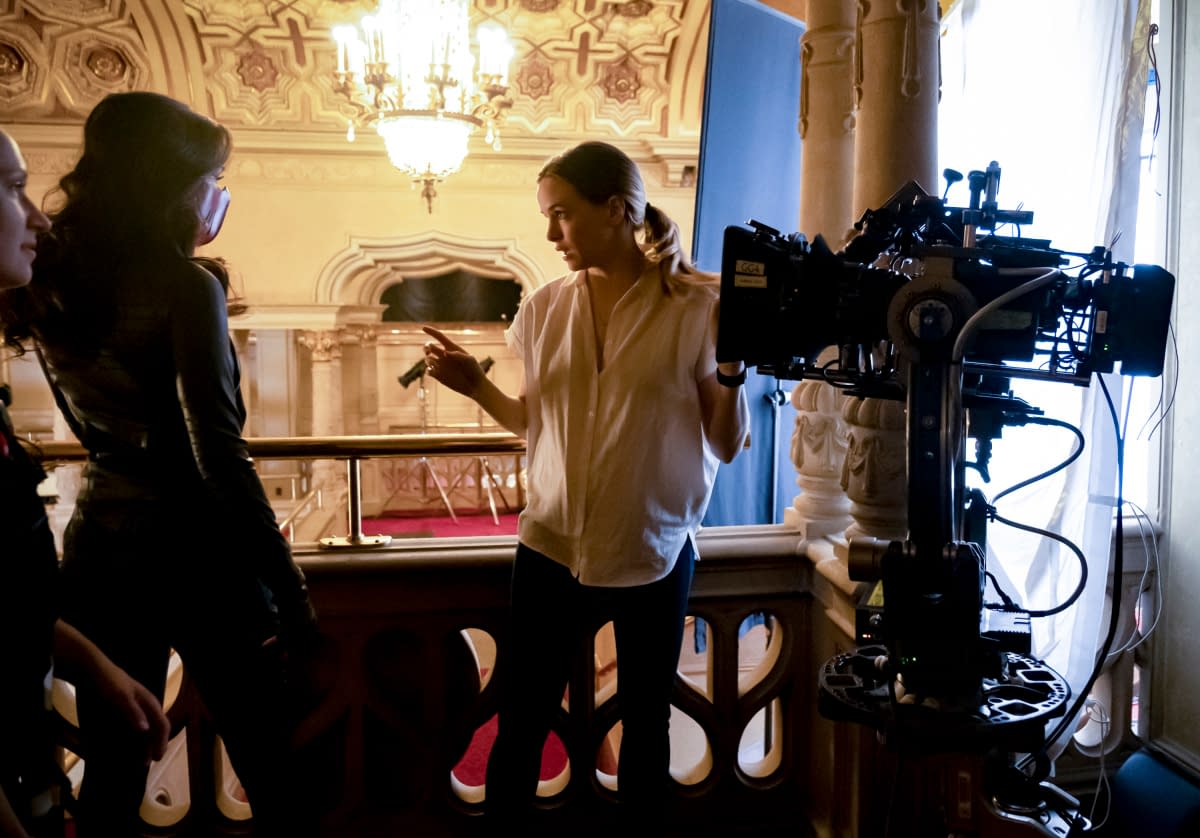 With only a few weeks left until Crisis, there's a lot of space left to tread, but not a lot of time to do it in. It will be interesting to see how Team Flash decides to wrap everything up. "The Last Temptation of Barry Allen, Pt. 1" airs November 26, followed by Pt. 2 on Dec 3, and then "Crisis on Infinite Earths, Pt. 3" on December 10. Buckle up.
---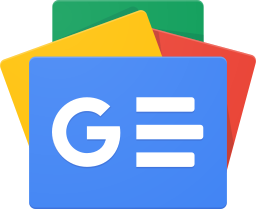 Stay up-to-date and support the site by following Bleeding Cool on Google News today!