The celebrity contestants on FOX's The Masked Singer are showcasing their impressive pipes and dropping more helpful hints as the second season continues to dazzle viewers – and killing it in the ratings.
Props to my fellow Masketeers: some of you guessed Skeleton's identity from the start! That celebrity would have never been on my radar if it weren't for your tweets and comments.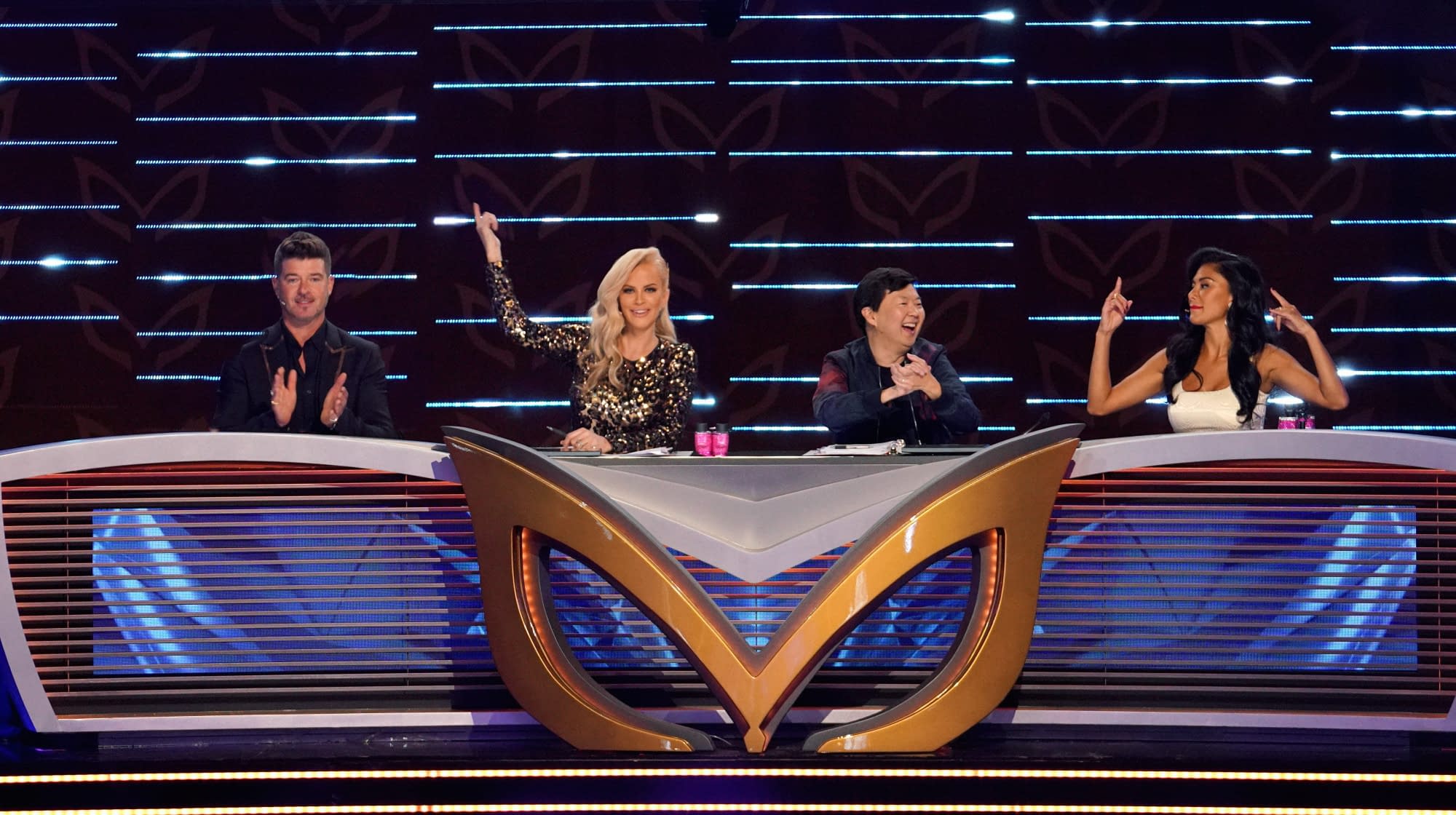 Before jumping to the reveal (MAJOR SPOILERS), let's discuss this week's new clues and performances in "Once Upon a Mask."
Flamingo
https://youtu.be/m4RRd6TU2-M
Leopard
https://youtu.be/T4VCyLHytQc
Black Widow
https://youtu.be/WRt-kMtXD6Y
Thingamajig
https://youtu.be/f70Ba6sX-II
Butterfly
https://youtu.be/Az-7qYd7wQk
Skeleton
https://youtu.be/k9rltBVcMjY
The Reveal!
Tiff's Takes
To be completely honest, I am struggling with some of the contestants this season. The clues are a blend of confusing and super obvious. Also, I feel a bit less pop-culturally aware of some probable masked singers. So I'm cheating a bit to see what you all are thinking and posting in the comments. I'll start with my hunches and take it from there…
Raven-Symone is definitely Black Widow. We've watched her grow up on TV since she was an itty bitty girl on The Cosby Show. She had to abide by Disney's rule-book while headlining her own sitcom. Since then, she's been true self on The View. Plus, she's been singing for years.
While we're on the subject of bugs, Butterfly is totally Michelle Williams from Destiny's Child. London threw me at first, but then I discovered she's performed on West End. That paired with obvious clues like "Say My Name" seal the deal in my book.
Speaking of seals… many viewers are convinced Seal is masquerading as Leopard. I agree that his singing voice and some of the clues fit, but the mannerisms don't seem like Seal at all. Is he putting on airs to fool us?
The other contestant viewers are sure of is Flamingo. I know of Adrienne Bailon as Rob Kardashian's ex, but most people recognize her from The Cheetah Girls and daytime talk show The Real. In which case, her costume serves as a misdirect since it falls a spot or two short *wink*
I'm still clueless about Thingamajig and haven't seen any theories that grab my attention… yet.
As for tonight's big reveal – after someone suggested Paul Shaffer. A little Wikipedia searching filled in the gaps and aligned with Skeleton's clues, so I wasn't shocked by his unmasking.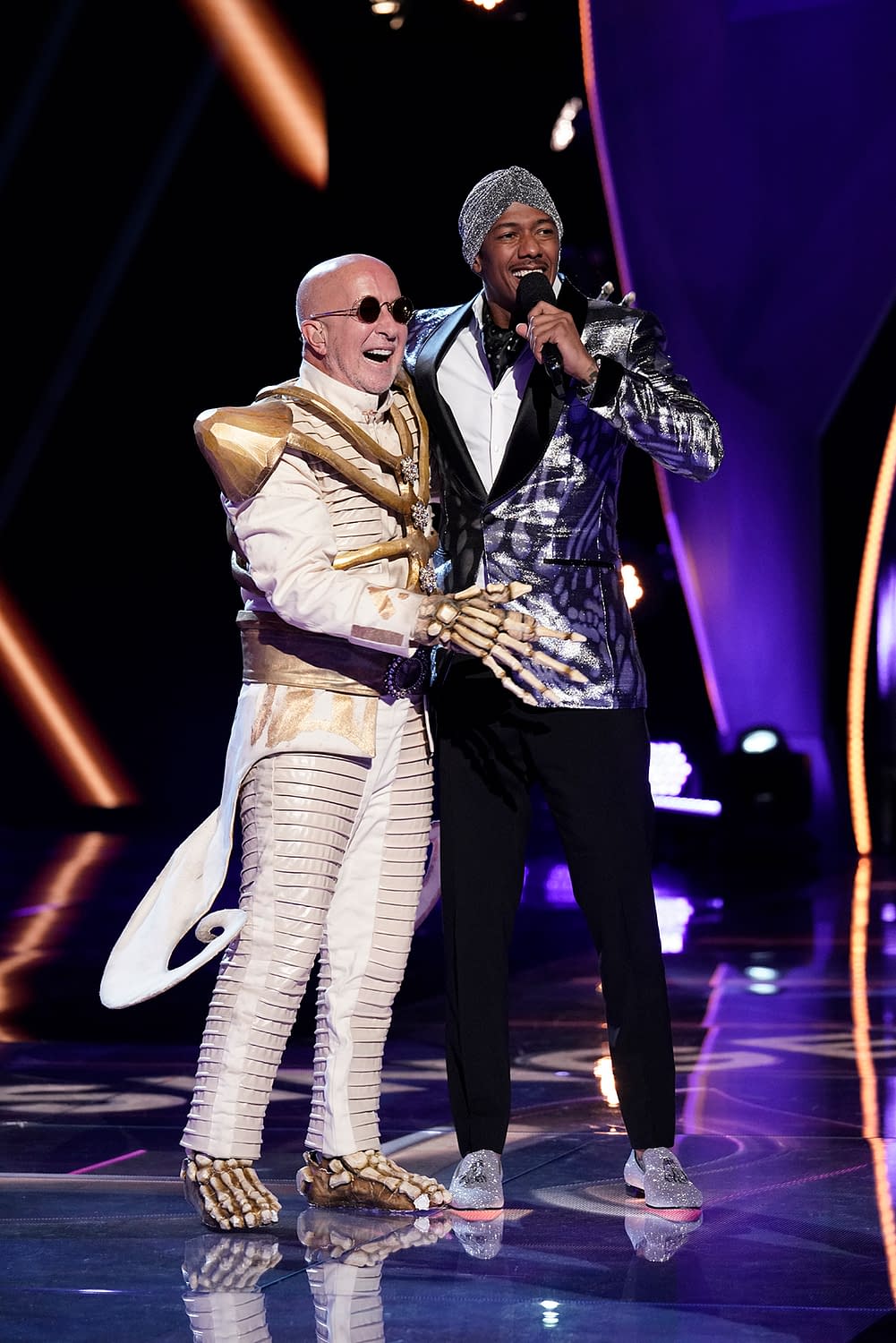 Can't wait to see the next batch of contestants when FOX's The Masked Singer airs on Wednesday at 8 p.m. ET/7 p.m. CT. Tweet along and guess with me @TalkTVwTiffany while watching the show live on PST.