"The Masked Singer" Season 3: Group C Sees T-Rex Go Extinct [REVIEW]
FOX's The Masked Singer rounded out Group C finalists and the "Super Nine" cast is officially set. While Season 3 has had a few ups and downs, the last group accurately whittled down the cast according to talent. The best singers and performers are sticking around – and we have a solid hunch about each mystery celebrity.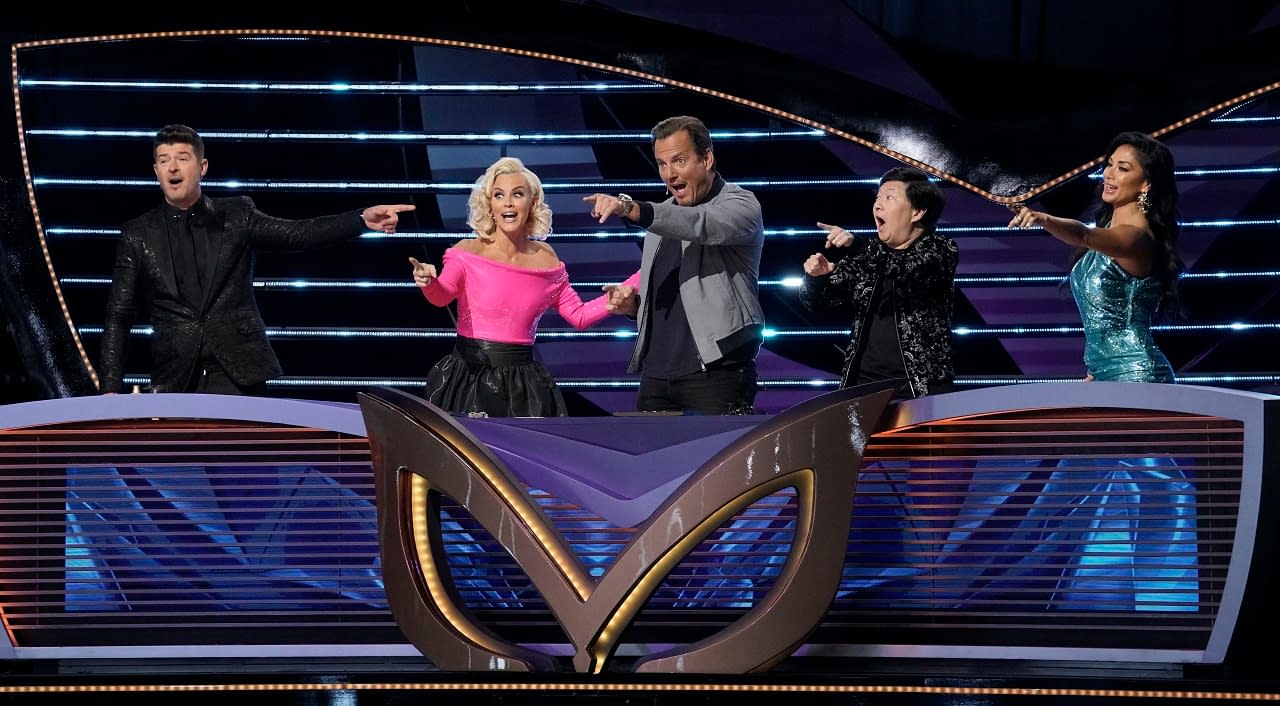 First of all, I'm a sucker for their group numbers. J. Lo's "Let's Get Loud" was a really fun way to start off the episode. It also set the serious singers apart from the mediocre celebrities – and those LEGO clues were adorable!
Time to break it down…
NIGHT ANGEL
ASTRONAUT
T-REX
RHINO
And now… THE REVEAL!
"The Masked Singer": Tiff's Take
As expected, T-Rex ended up being a YouTube star I don't recognize. Sorry JoJo Siwa. She may be sweet and full of energy, but singing is not her strong suit. Thankfully, Group C's most talented remain and join the Super 9.
As for the remaining Group C celebrities – I have two pegged for sure.
Astronaut Mask: This is still 100% country crooner, Hunter Hayes. Nothing will change my mind.
Night Angel Mask: After seeing who the viewers are buzzing about, I agree with the common theory. This is Kandi Burress from The Real Housewives of Atlanta. Admittedly, I don't know much about her, but I do know the songs she's written for stars like Destiny's Child. Most clues point to the people she's worked with. Take another look at the clues and it makes sense.
Rhino Mask: This dude has me stumped. Sports fans have their theories – Barry Zito, Tim Tebow, or Ryan Lochte. Another theory is country singer Sam Hunt because he also played football. I'm not hearing Hunt, but you never know. It definitely is not Tim McGraw – don't try to convince me otherwise lol Seriously, this was his worst performance, so I really don't think he's a professional singer.
What do you think? Are you excited for the Super Nine? We get 2 hours of non-stop masked mayhem. Be sure to tune in and tweet along!
[rwp_box id="0"]
Catch new episodes of FOX's The Masked Singer Wednesdays at 8 p.m. and live tweet with me (@TalkTVwTiffany) during the West Coast broadcast.