"The Rookie" Season 2 "Breaking Point": And The Hits Keep On Coming… [SPOILER REVIEW]
To be perfectly honest, the Mid-Wilshire precinct of the LAPD is a bit disaster prone. They have more shootouts, murders, and police chases in one week than most precincts see in a year. Additionally, rookies John Nolan (Nathan Fillion), Jackson West (Titus Makin Jr.), and Lucy Chen (Melissa O'Neil) just can't seem to win two weeks in a row. In this week's episode of ABC's The Rookie, "Breaking Point," the rookies and their training officers find themselves in a whirlwind of trouble. The Rookie, however, finds its balance in the chaos of an ensemble cast and "Breaking Point" is an action-packed success.
Caution: MAJOR SPOILERS – and stalkers – ahead.
Despite being billed as a Nathan Fillion star vehicle, The Rookie's appeal lies in its ensemble cast. The eclectic, complicated, and diverse characters that make up the main cast keep the show interesting and engaging. "Breaking Point" is a classic example of what makes The Rookie great, and why the drama-filled episodes earlier this season were a total drag. So much happens to every single character, creating a complicated tapestry of character highs a lows that makes the episode fly by.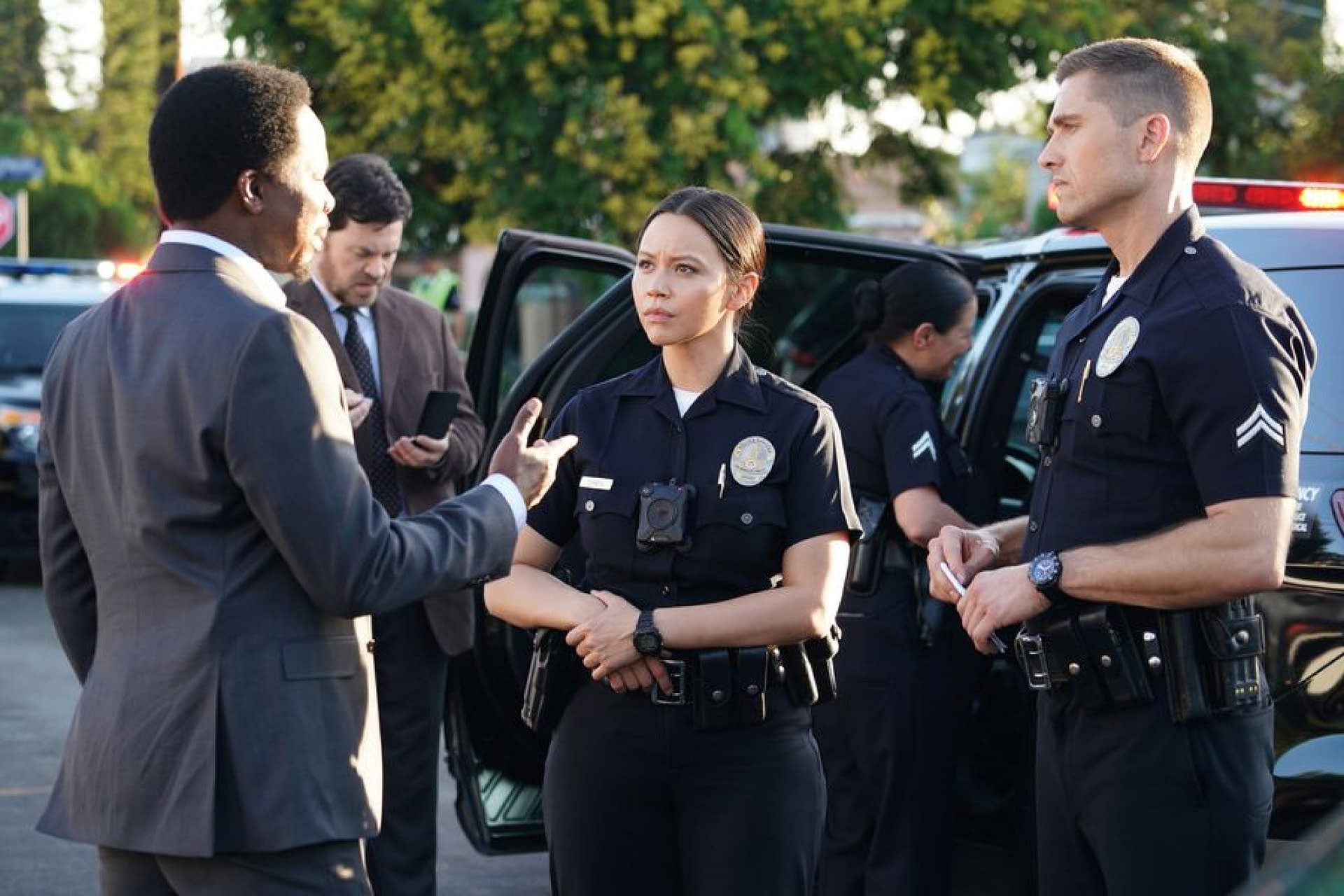 Officer Chen is finally going places! Throughout the episode she is taking charge, stating her opinion, leading the investigation, and forcing Bradford (Eric Winter) to treat her like an equal. When she tells Armstrong (Harold Perrineau) and Bradford that the juvenile suspect "should have a lawyer, and we should want him to have one," I cheered. Rather than express her displeasure later, in private, she stood up for the suspect's constitutional rights in front of everyone. And then, she guilted the senior officers in the room for not feeling the same way. The audience finally got to see the Chen we glimpsed in the show's first episode, and she is awesome.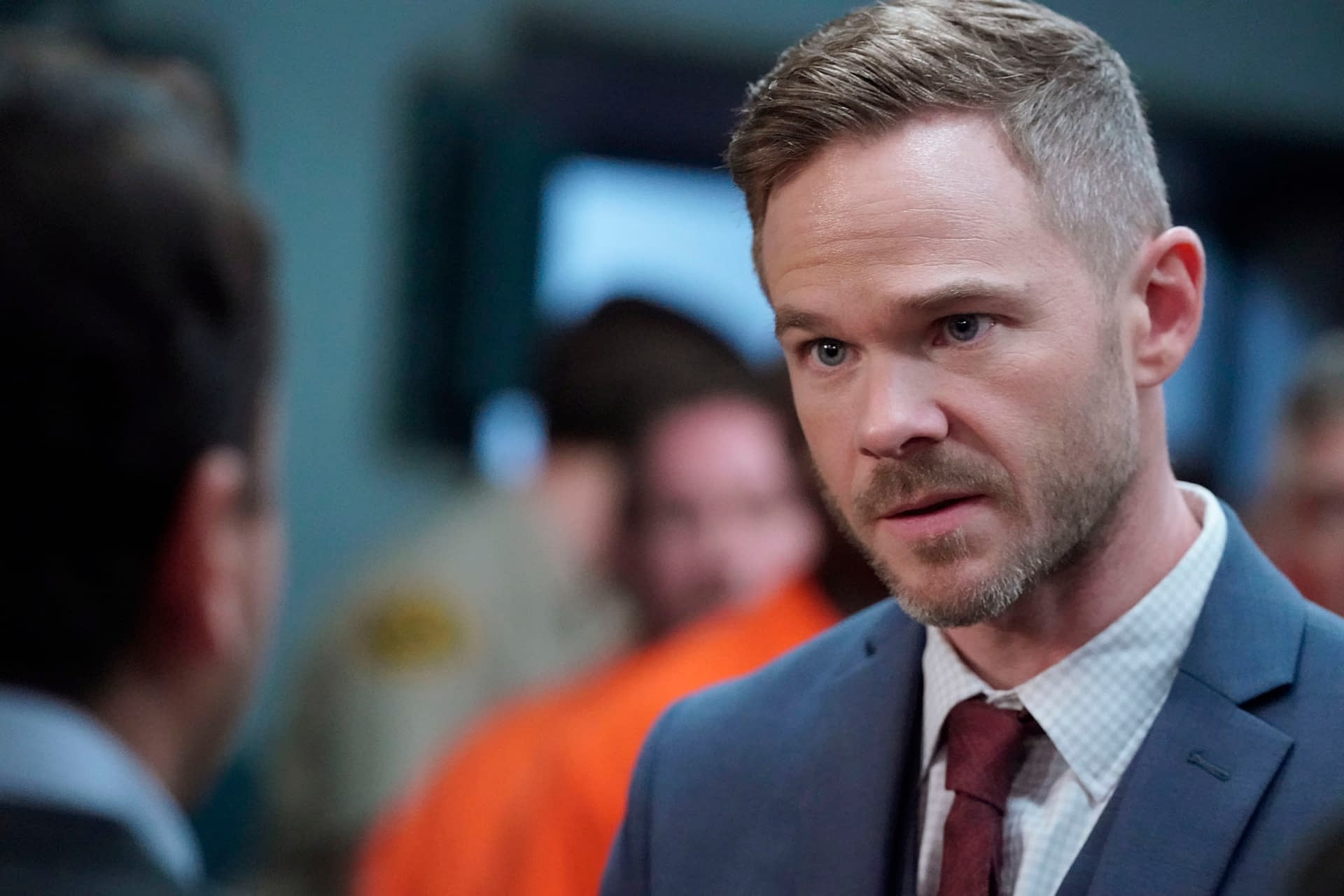 Unfortunately, things are getting a lot harder for Wesley (Shawn Ashmore) and Officer Lopez (Alyssa Diaz). While Wesley survived a life-threatening stabbing, he is suffering from PTSD. Given that Wesley's live-in girlfriend is a cop, and he has a job as a criminal defense attorney, his PTSD will influence every aspect of his life. It also has the potential to damage his relationship with Angela. I was really hoping these two could be the fun, happy couple on the show. However, the scene between Wesley and Angela at the end of the episode, when they both say they will get through this, but look utterly defeated, is amazing. A silver lining to Wesley's struggles: more screen time for Diaz, who is the best part of the show this season.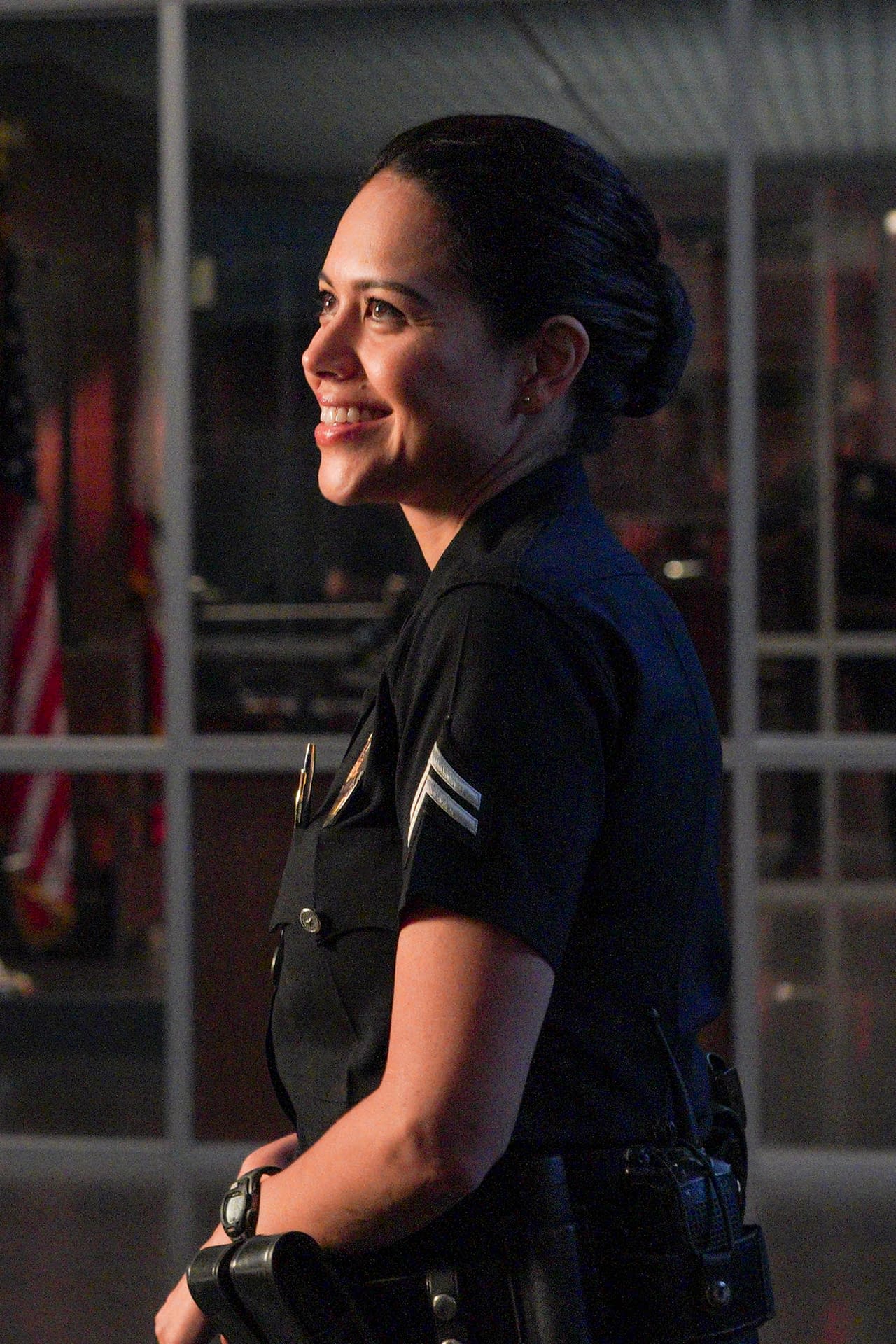 Poor Nolan is just stuck saving everyone. First, he attempts to help a random guy who used to live in Nolan's house, only to almost get stabbed to death for his troubles. Then he has to save his training officer's life for what seems like the tenth time this month. He has had one of the most active rookie years in police history, and it is only half over! Nolan probably needs the fun night out he planned for Grace (Ali Larter) even more than she does. Oh, and speaking of Grace, it is about time the writers pulled the trigger on that particular romance after failing to give us the promised love triangle.
On the other hand, Officer West is the king of mixed blessings. After a string of failures, he is finally on the upswing – even working on a cop show in a freaky inception-like storyline. And Sterling (Daniel Lissing), his new love interest, is cute and super hot! However, dating while being a cop is fraught with challenges, like getting shot by your new guy's onscreen love's deranged stalker. And having your date crashed by your cop roommate. Things can only go up from here, right? But, more importantly, what happened to the hot nurse guy West was dating last season? If the show is going to get us invested in these romances, they better follow through!
The chaos of "Breaking Point" is the best part of the episode. Each character moves the plot forward, interacting in multiple storylines simultaneously. It was a great illustration of what The Rookie is capable of. However, it begs the question: why did they wait until mid-season to do this? Why the dramatic slog at the beginning of the season? The bottom line is, The Rookie is the best it has been this season. And next week is going to be killer.
The next episode of The Rookie, "The Dark Side," airs Sunday December 8 at 10PM on ABC.