With ABC's The Rookie looking to start its second-season shift on Sunday, September 29, the network took to Twitter to post a tease of a "big announcement" breaking on Monday, September 16, at 3 p.m. ET. So of course, a blatant promo cliffhanger like that deserves mindless specualtion…
Did ABC wise up and move the series from a Sunday night "death slot"?
Are we finally getting that long-awaited The Rookie/Firefly crossover that was rumored all season?
Did ABC find a way to do right by Afton Williamson (more below), which means Bishop is coming back?
A trailer?
Or is is something far more sinister – with the answer in front of our eyes this whole entire time?
https://twitter.com/therookie/status/1173314397088862208?s=12
Dear Lord! ABC's "The Rookie" is Bringing Us the Head of Nathan Fillion!
On the same day ABC Entertainment President Karey Burke responded to The Rookie star Afton Williamson's allegations that she was not returning for the second season – alleging racial bullying and discrimination as well as instances of bullying, sexual harassment, and sexual assault, the actress returned to Instagram to name names.
In the following post (followed by the original post from over the weekend, revised to include the individuals' names), head of the show's hair department Sally Nicole Ciganovich is accused of making "racial discrimination / racially charged inappropriate comments"and sexual harassment from an recurring guest star, while the actress identifies Demetrius Grosse as the recurring guest star who sexually harrassed her.
To my Fans, my Friends, my Supporters: I want to Thank EVERY SINGLE ONE OF YOU. I am so beyond overwhelmed by the outpouring of love, kind words, scriptures, strength filled quotes and devout support that has come my way. One Instagram post is just like those 2 fish and 5 loaves of Bread. The rippling effect it has had in just a few hours shows how much this world is aching with victims of racism, discrimination, sexual harassment, sexual assault, sexual abuse all of it. I am no stranger to all of the above even before this experience. But it is through this experience and my platform that God pushed me to use the power within me. It just takes a VOICE. I never imagined so many of us have experienced these horrible circumstances and that can NO LONGER GO UNHEARD. We have a voice. ALL OF US. It is our DUTY to use it. I used to fear the word Victim. I scoffed at it because all I was told when these injustices happened to me, was to Survive. Survivor I am. Victim I am also. A victim of injustice. A victim of assault. A victim of abuse and harassment. If you have experienced any of the above, you are too and I for one stand with you and I'm no longer afraid to be vocal about it. We Can Stand Together. Let's Change This Sickness. That Change starts with US. This season on The Rookie, I was sexually harassed by fellow actor Demetrius Grosse. I was Racially Bullied and Discriminated against and Sexually Assaulted by Hair Department Head Sally Nicole Ciganovich. Let's BE the CHANGE we WANT to SEE❤️👊🏾🙏🏾
Burke addressed the matter at the network's Television Critics Association (TCA) summer press event, expressing frustration over not having more answers (though Entertainment One "initiated an independent investigation"):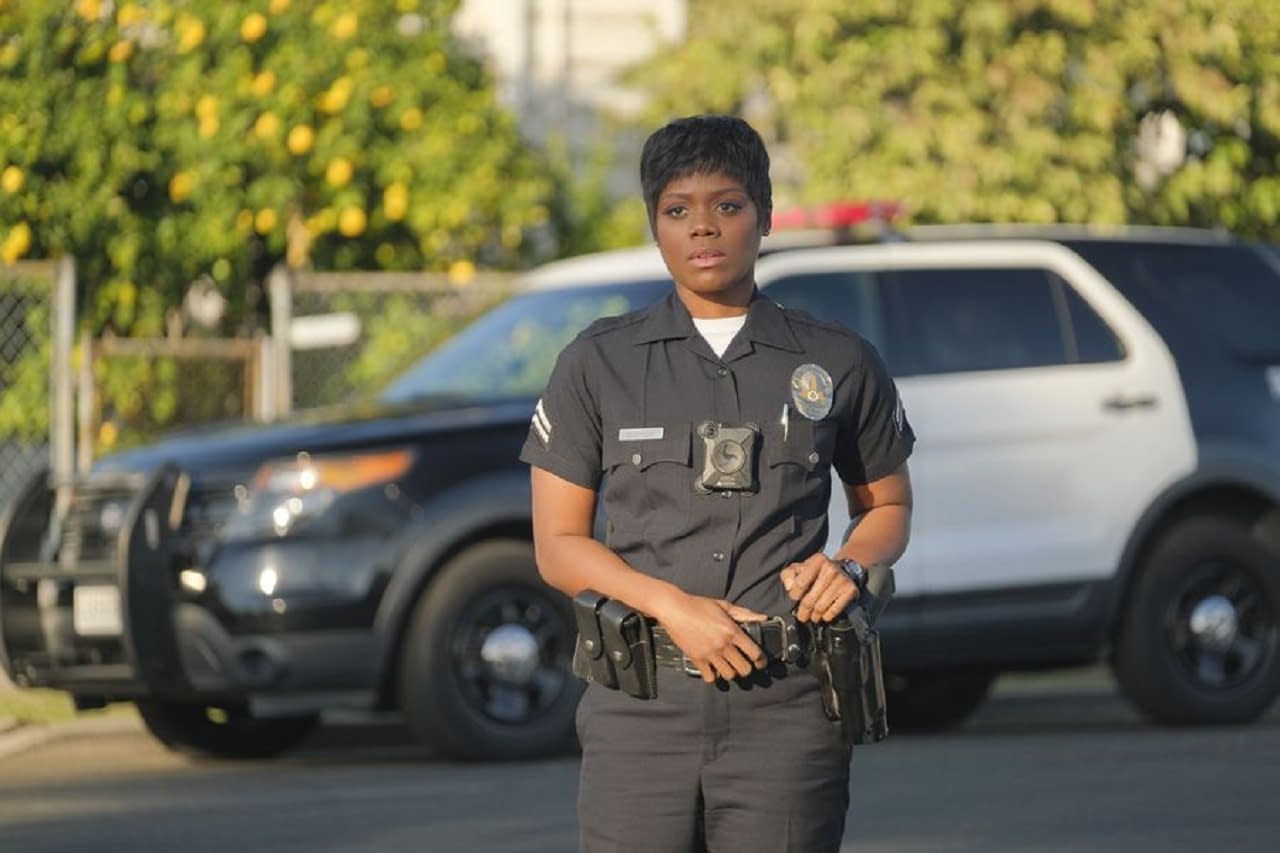 "I am frustrated, I don't have a lot of answers; I wish I had more. I heard at the end of June that there were allegations and an investigation has been launched. We are waiting for answers… As soon as we learn more, we will make determination based on what's found."
Burke expressed frustration at not having more answers but hoped that the investigation would yield "results that are independent and trustworthy." Burke would not comment on the claim that The Rookie executive producer / showrunner Alexi Hawley did not act on Williamson's complaints – referring back to the current investigation with the hope that it "will guide us how to handle similar situations in the future."
[Note: Check out Bleeding Cool's Erin Wilhelm's perspective on ABC's handling of the matter here.]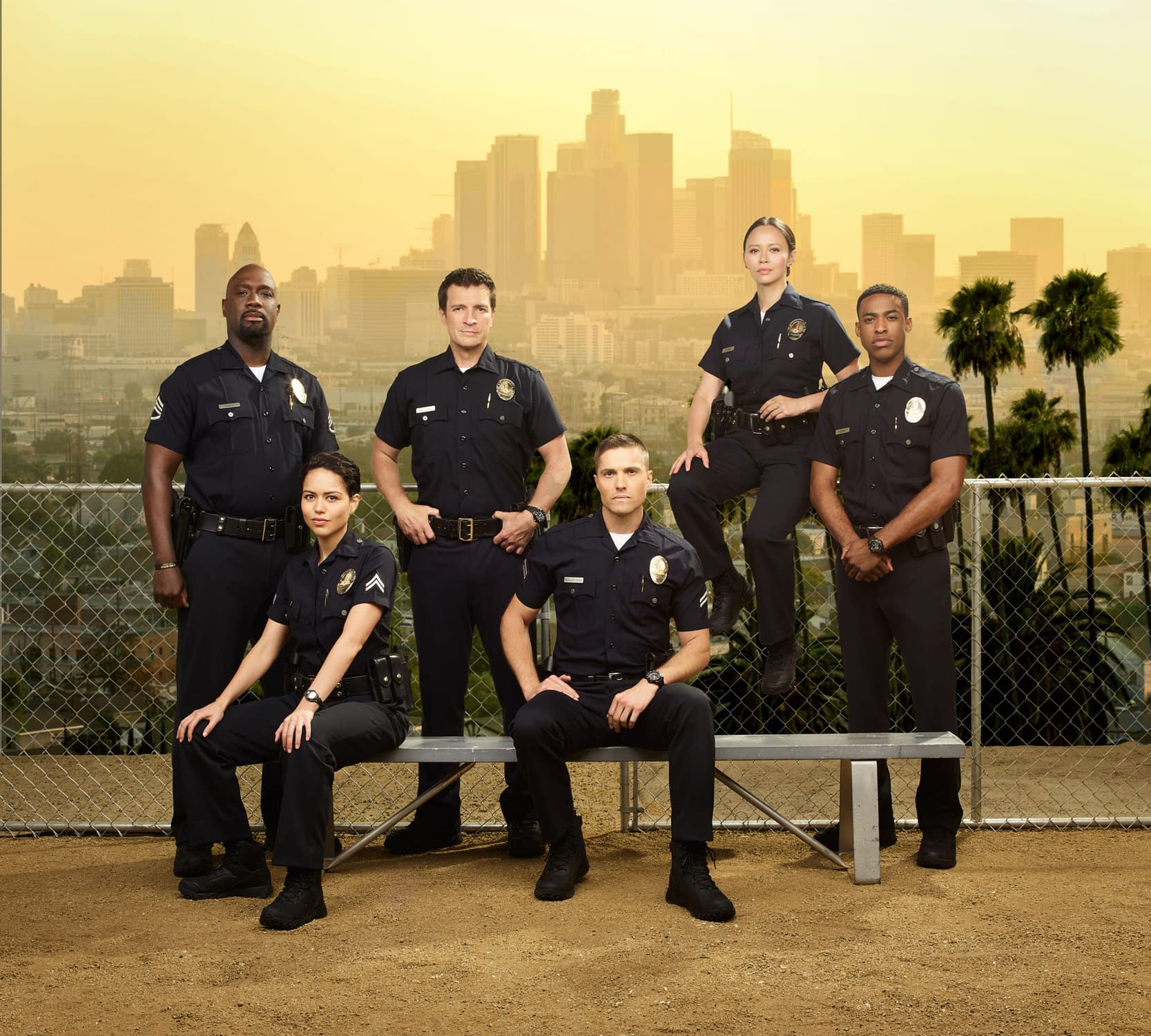 Six months into his career as a cop, John Nolan, the oldest rookie in the LAPD, has used his life experience, determination and sense of humor to keep up with rookies 20 years his junior. But as he embarks on the second half of his rookie year, Nolan will be put to the test by a host of new challenges, romantic relationships and deadly criminals, as he looks to figure out what kind of cop he ultimately wants to be.

The Rookie season 2, episode 1 "Impact: Danger is ever-present as the officers of the Mid-Wilshire precinct grapple with the aftermath of a plotted attack on the city of Los Angeles, leaving Officer Bradford fighting for his life in the season two premiere. Flash forward two weeks and the rookies receive the shocking results of their latest training exam, leaving one officer questioning what the future holds. Meanwhile, tension develops at home as Nolan and Lopez advance in their relationships with Jessica and Wesley. Written by Alexi Hawley and directed by Mike Goi.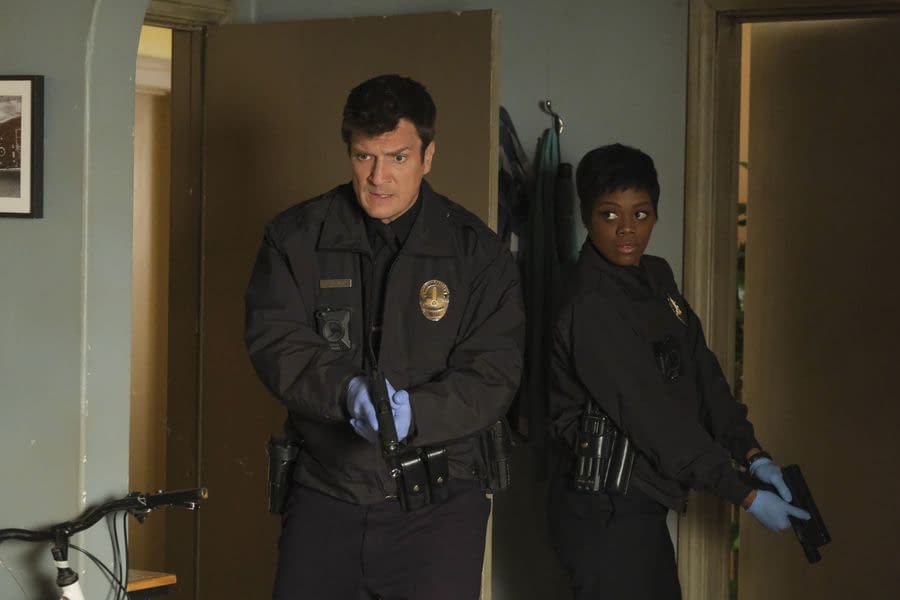 From writer and executive producer Alexi Hawley, ABC's The Rookie stars Nathan Fillion as John Nolan, Alyssa Diaz as Angela Lopez, Richard T. Jones as Sergeant Wade Grey, Titus Makin as Jackson West, Melissa O'Neil as Lucy Chen, and Eric Winter as Tim Bradford. The second-season premiere also stars Shawn Ashmore (Wesley Evers), Sarah Shahi (Jessica Russo), and Mark Cuban as himself.
Enjoyed this article? Share it!