"The Sandman": Neil Gaiman Offers More Details, Thoughts on Upcoming Netflix Series
Fans are still buzzing over the news that Netflix has ordered an 11-episode series for The Sandman, based on Neil Gaiman's DC Comics-Vertigo comic book series Sandman and stemming from the Warner Bros. Television Group. Shortly after the announcement, Gaiman took to Twitter to offer up more details on the upcoming adaptation, as well as clarify/correct some of the online narratives… beginning with a correction of Variety's initial reporting before retweeting DC Comics' announcement:
It's official! Here's a Variety article about the Sandman plans. Although it's fair to say that it, too, is filled with errors, and seems to think that David Goyer and I wrote a Sandman script that was actually written by the brilliant @jackthorne https://t.co/tXjXF75Pey

— Neil Gaiman (@neilhimself) July 1, 2019
Are you prepared to meet the Lord of Dreams? THE SANDMAN is officially coming to @netflix! Head here for more: https://t.co/zlamTMHen0 pic.twitter.com/zQbgXKdrZX

— DC (@DCComics) July 1, 2019
We can't lie: the tweet Gaiman responded to was removed – which has us really curious now:
Yup. (Especially the bit about the pact. The Netflix people had to sign it at midnight, in bat blood.) https://t.co/d8yCA1ctNh

— Neil Gaiman (@neilhimself) July 1, 2019
Here, Gaiman reassures fans that their aim is to make something this is true to the core of the comic book:
I'm hoping we can make something on television that feels as personal and true as the best of the Sandman comics did. Just set thirty years later than Sandman the comic. https://t.co/Wy8y4aDbdE

— Neil Gaiman (@neilhimself) July 1, 2019
Just in case anyone was wondering, The Sandman isn't looking to be a one-season story:
We won't even try. https://t.co/BmdLVYCxUU

— Neil Gaiman (@neilhimself) July 1, 2019
Another Variety correction: Gaiman is set to co-write the pilot – and that Sandman movie script from Gaiman and Goyer? Doesn't exist…
No, I will indeed be cowriting the pilot.

In Variety it stated that David Goyer and I had written a Sandman movie script together in the past. This is an imaginary thing. https://t.co/ymFeazQV43

— Neil Gaiman (@neilhimself) July 2, 2019
Gaiman also gives fans an idea of what the first, 11-episode season will cover comic book-wise:
The first season will be eleven episodes. That's the start of it all. Preludes and Nocturnes and a little bit more. https://t.co/tOlfJ1kS1y

— Neil Gaiman (@neilhimself) July 2, 2019
Gaiman won't be the showrunner for the series – or any other series, from the looks of it:
No. I'm a retired showrunner. https://t.co/NdSOqk4TY3

— Neil Gaiman (@neilhimself) July 2, 2019
Those concerned about a watered-down, "Christianized" The Sandman can also rest easy…
I don't think you could Christianise Sandman any more than you could copper plate it. https://t.co/g4AkVRMj5i

— Neil Gaiman (@neilhimself) July 2, 2019
Gaiman's prep for the series will include going back to the original series – more than a few times:
I read and reread and rereread Good Omens while I was writing the scripts for that. https://t.co/5pOQHxMDfv

— Neil Gaiman (@neilhimself) July 2, 2019
Another missing tweet – have a feeling it wasn't a particularly nice one:
Is it going to be like this for the next few years? It is, isn't it. https://t.co/l7lBFKjyIU

— Neil Gaiman (@neilhimself) July 2, 2019
Reassuring another Twitter follower, Gaiman wants to make one thing clear: they're not reinventing Sandman – this series will be the real deal:
No, we're making Sandman. Not reinventing it. https://t.co/M4lJoCG42P

— Neil Gaiman (@neilhimself) July 2, 2019
The worry and concerns that some fans are expressing isn't anything new for Gaiman. Remember, he brought live-action Good Omens to Amazon Prime screens… and look how quickly attitudes changed on that:
They did, yes. https://t.co/E0bBgAj9f2

— Neil Gaiman (@neilhimself) July 2, 2019
Finally, Gaiman clarifies the script situation a little more: there are no scripts… at all,,, by anyone whatsoever:
Just clarifying. No Sandman TV scripts have been written yet, by anyone for any reason. The @jackthorne script was a movie script from 4 years ago. https://t.co/mDKjdOlSvp

— Neil Gaiman (@neilhimself) July 2, 2019
Netflix's series order comes more than three years after an effort to bring the work to the big screen via New Line fell through, with the live-action series marking the most expensive television series project from DC Entertainment so far.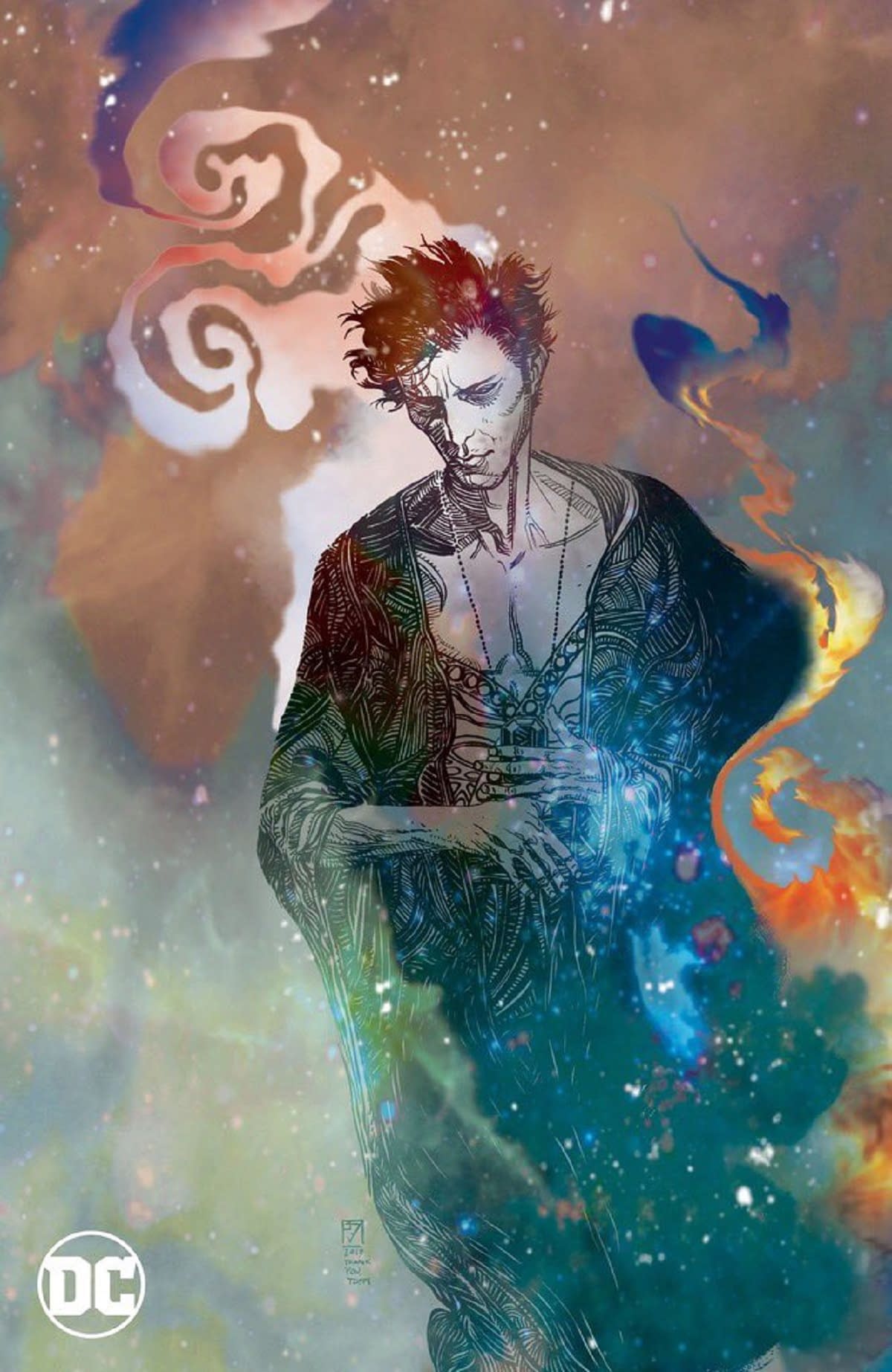 Allan Heinberg (Wonder Woman, Grey's Anatomy) will write and serve as showrunner on the series, which received a direct-to-series order. Gaiman is set to executive produce alongside David Goyer – with both having been attached to the original New Line feature film effort.
"We're thrilled to partner with the brilliant team that is Neil Gaiman, David S. Goyer and Allan Heinberg to finally bring Neil's iconic comic book series, The Sandman, to life onscreen. From its rich characters and storylines to its intricately built-out worlds, we're excited to create an epic original series that dives deep into this multi-layered universe beloved by fans around the world."

– Channing Dungey, VP-Original Series, Netflix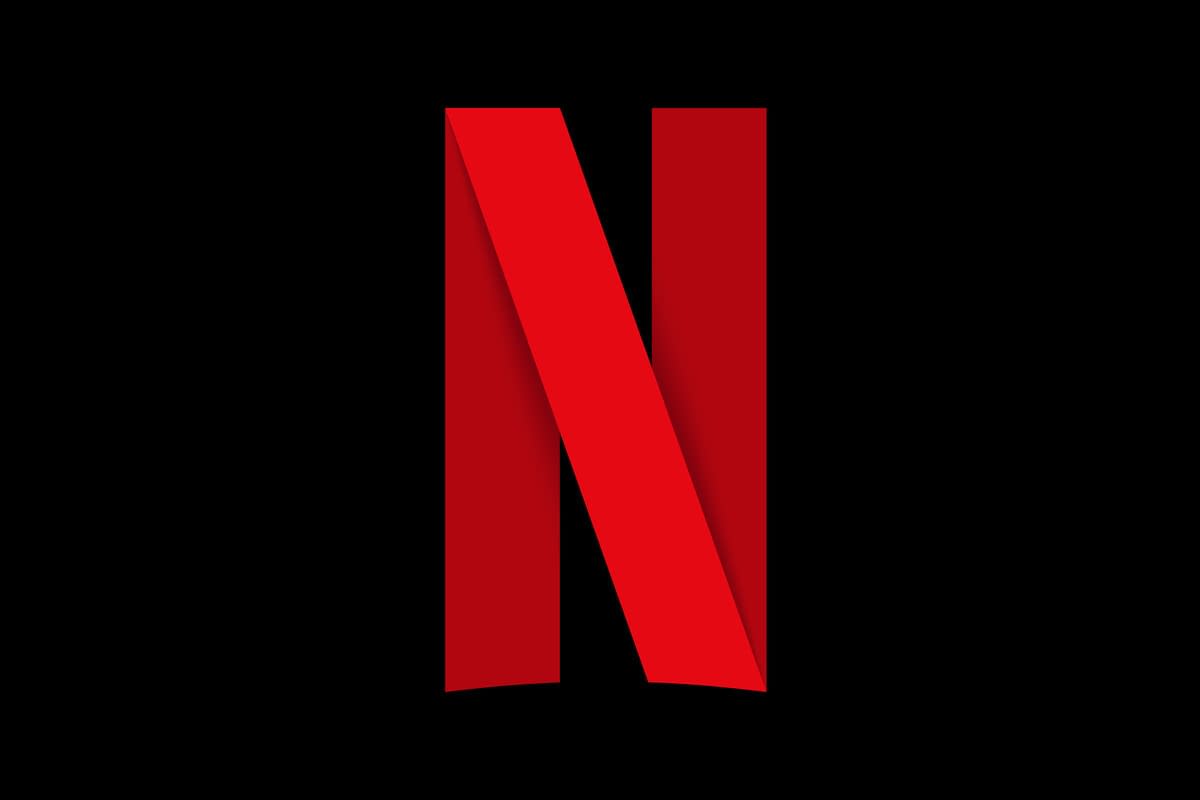 Gaiman's multi-genre tale centers on Morpheus, the Lord of Dreams, and the Endless, the powerful group of siblings: Destiny, Death, Destruction, Despair, Desire, and Delirium. Based on reporting from The Hollywood Reporter, Warner Bros. shopped the television project to a number of networks and streaming services – including "family member" HBO, who reportedly passed on the series based on the expected price tag attached. Netflix made the winning bid, seeing the series as a potential "tent pole" for the streamer as Game of Thrones was for HBO.

In an interview with Collider in early June 2019, Gaiman discussed the importance of timing when adapting a work like The Sandman:
"There are definitely things that get made when the time is right. I don't think it would have been possible to make a good Sandman, when they started trying to make a good Sandman. [Ted] Elliott and [Terry] Rossio wrote their first Sandman scripts in 1996. At the time, I was looking at it and going, 'This is impossible to make. Nobody is going to spend $100 million on an R-rated, effects-heavy, cerebral fantasy story. It can't happen.' At least not back then. But on the other hand, I've gone through 25 years of people saying, "So, Sandman is going to get made now." I've learned to go, 'Yeah, okay, I'm looking forward to it.'"