'The Walking Dead' Season 10: Is This a Sign of Things to Come?
You're going to have to allow us just a wee bit of "fanfic" after seeing this picture of Lauren Cohan, Khary Payton, Cooper Andrews, and Ryan Hurst from this weekend's HollyCon in Tokyo, Japan – and interestingly enough, sent out via Twitter through Skybound's official The Walking Dead account (though not through AMC's account.
We're sure it wasn't meant – in any way, shape, or form – to feed into fan expectations for the upcoming tenth season…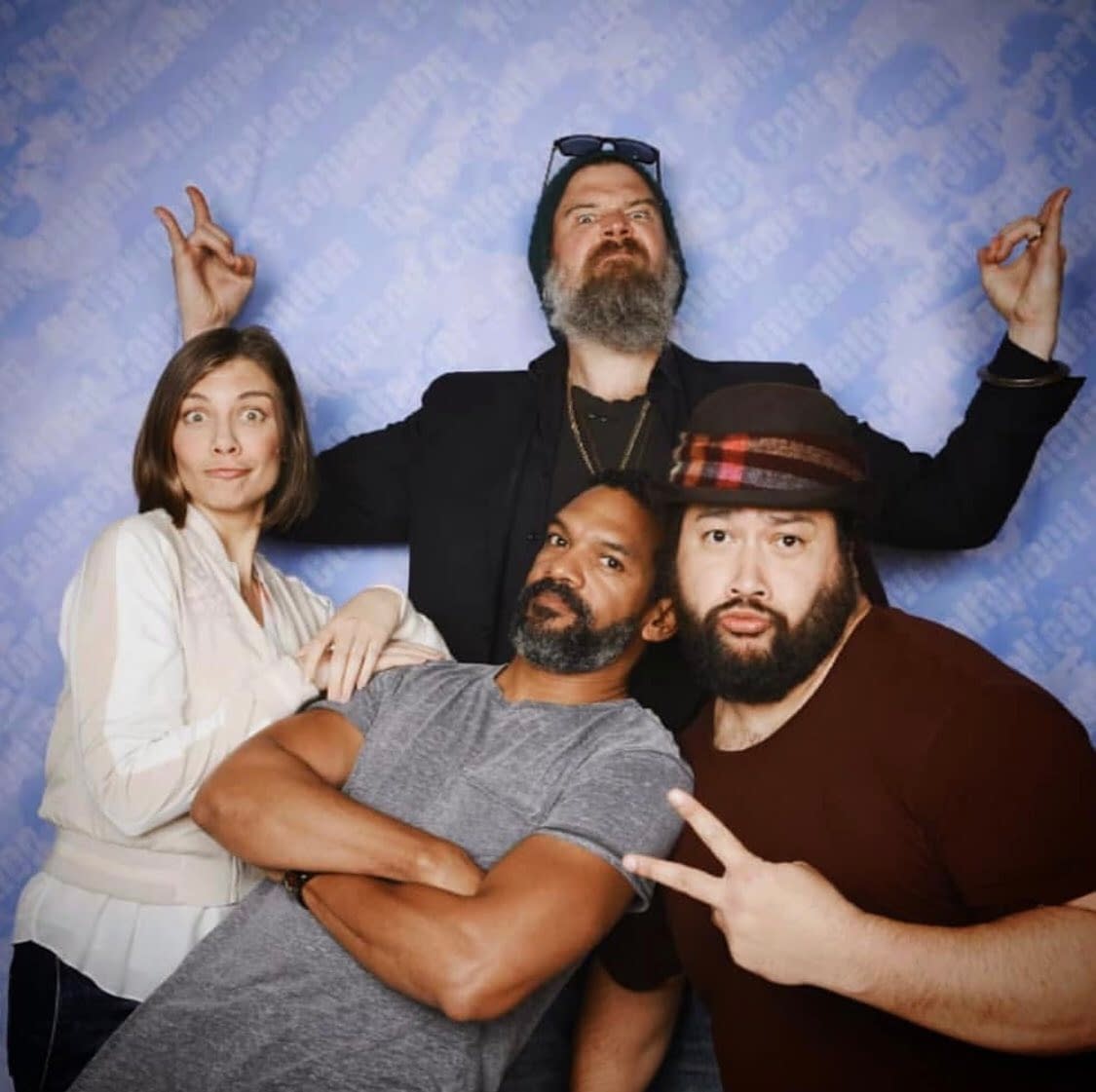 "As Beta (Hurst) boot-kicks his way into the Hilltop infirmary, the last line of defense are a wounded King Ezekiel (Payton) and trusted right hand of the king, Jerry (Andrews). As Beta readies for his killing blows, he feels the barrel of a gun dig into the back of his head – from behind the door he's now seriously regretting not having checked thirty seconds earlier.

'Why do I have a feeling you're just as ugly – if not uglier – with that mask off?'

Ezekiel and Jerry know that voice: Maggie's (Cohan) back – and no one is taking the Hilttop away from her."
Now here's a look at the original tweet, followed by an explanation as to why images like these get our little "conspiracy theory" hearts racing:
Cohan's ABC action dramedy Whiskey Cavalier has already been put on "death watch" by some media outlets, though the series has shown some ratings bright spots. During the week of March 25th, the freshman series was the only show to more than double its viewers in Live+7 ratings. In both the Adults 18-49 and Total Viewers demos, the series rose from it's Live+Same Day rating of 0.5 and 2.96 million viewers to a rating of 1.3 (an increase of +0.8, or +160%) and 6.42 million viewers (+3.46 million, 0r +117%) after seven days of delayed viewing.
https://www.youtube.com/watch?v=FhYQU5eWdCo&t=2s
With that said, the series didn't have the most auspicious of starts – starting with a bit of a stumble during January's Television Critics Association (TCA) presentation. Since that time, the series hasn't exactly earned the love and admiration of the critics – and even with ratings showing some improvement, the rumored cost of the series and its coming in last in its time slot are not helping its case. On Wednesday, April 10, the episode earned a 0.6 rating – last in its block to a line-up of reruns.
Cohan's Maggie left The Walking Dead in the fifth episode of the ninth season, with it being revealed after the series' time jump that Maggie left with baby Hershel to work with Georgie (Jayne Atkinson): the community builder she had met previously. Since that time, both showrunner Angela Kang and overall Walking Dead universe head honcho Scott M. Gimple has both repeatedly expressed strong interest in having Cohan return – at least in some capacity (film, television series, miniseries, etc.). In fact, Cohan was asked as early as January's TCA session if she would return to Maggie's world – something she was more than open to:
"There may have been some conversations but everything is so early days ambiguous… we'll have to see what happens."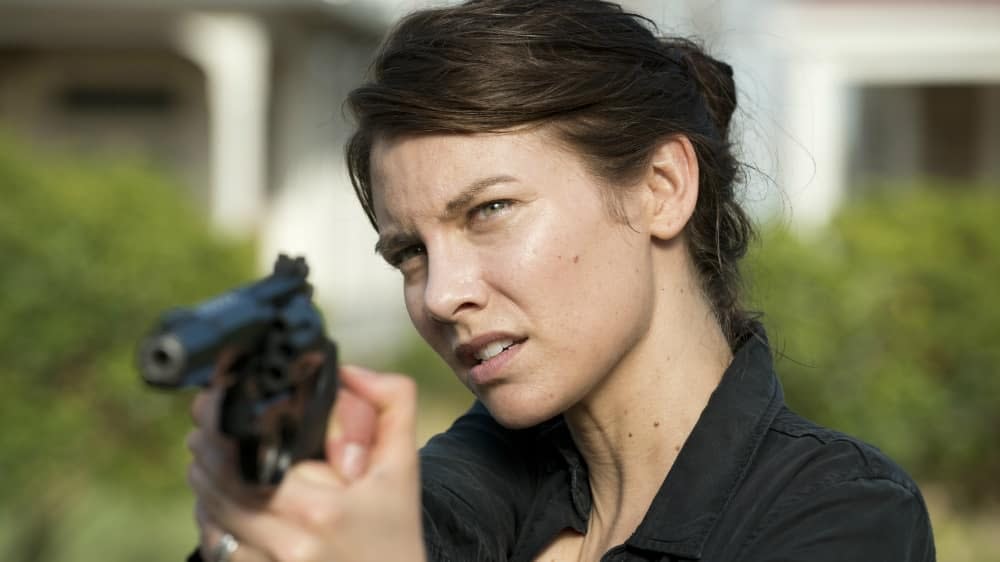 Earlier this week, AMC announced a third series in the Walking Dead universe, co-created by Gimple and new series showrunner Matt Negrete (The Walking Dead, writer/producer). Produced and distributed by AMC Studios, the 10-episode season begins production this summer in Virginia and premiere on AMC in 2020. The new series will focus on two young, female protagonists, and highlight the first generation to come of age during the undead apocalypse. As the description for the series goes, "Some will become heroes. Some will become villains. In the end, all of them will be changed forever. Grown-up and cemented in their identities, both good and bad."
AMC's The Walking Dead is expected to return for its tenth season in October 2019.