'Titans': DC Daily Offers Best Look Yet at Robin's Suit, Amazing Details
Because the internet is the place where spoilers go to thrive, Redditor -vibgyor- posted a pair of close up photos of Brenton Thwaites' (Dick Grayson) Robin suit from the DC Universe series Titans.
https://www.youtube.com/watch?v=zb94GOFqcOk
The photos provide us with our best look at all of the amazing attention to detail and hard work that went into creating the comics-accurate suit. While we've seen the detachable "R" symbol on the chest piece – which serves as a throwing weapon – in close-up shots on the series, I believe that this is possibly the first and certainly the best look at the the "R"s in the cape's lining.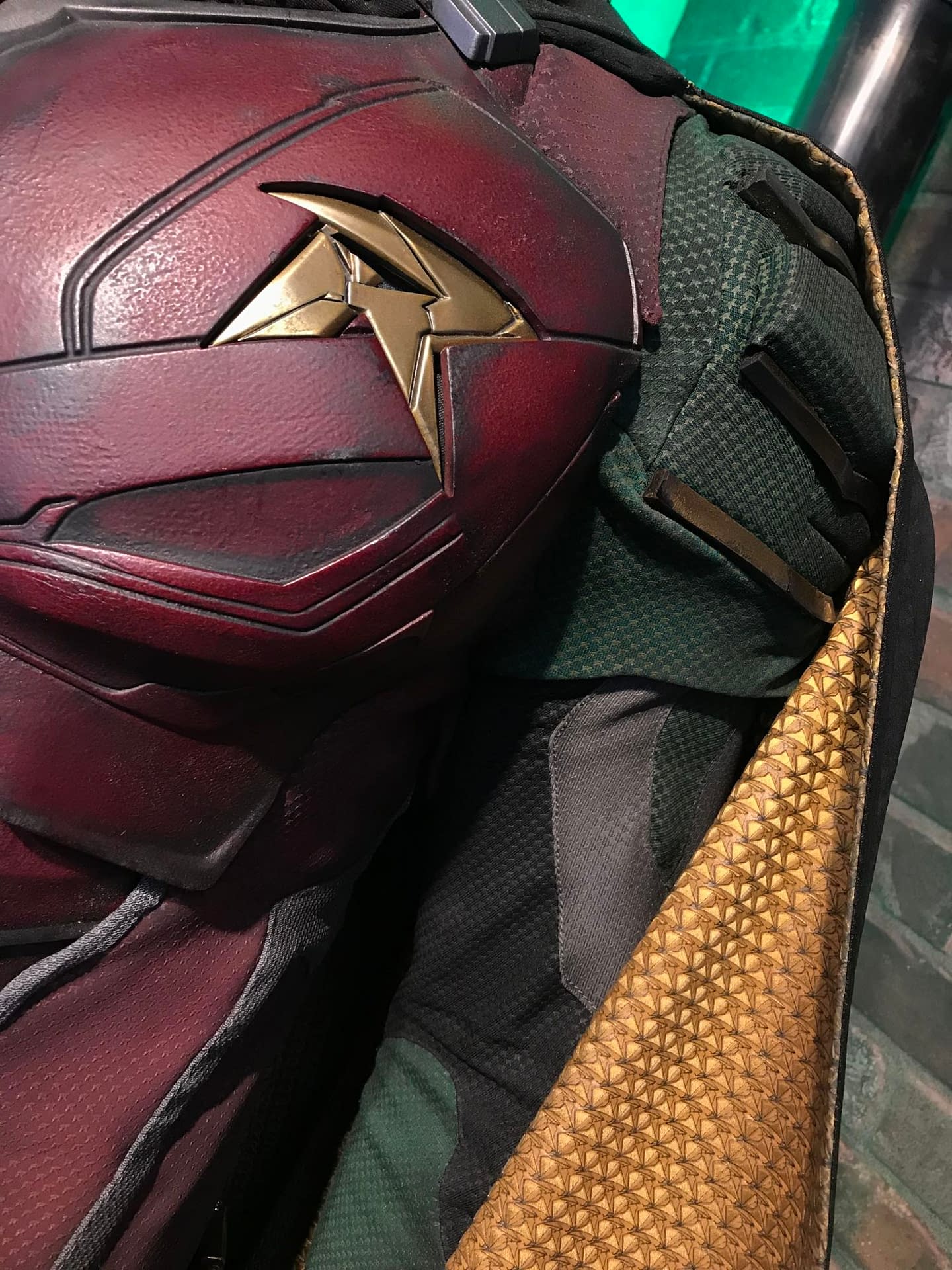 The suit is currently on display on the set of DC Daily, DC Universe's daily talk show.promotional machine. How long the suit will remain on display is uncertain, as production on Titans second season is scheduled to begin on March 20, according to IATSE 873 – the technical trade union for film and television production. According to the listing, production on Titans season 2 is scheduled to wrap on September 9 – with a rumored late 2019 premiere on the streaming service.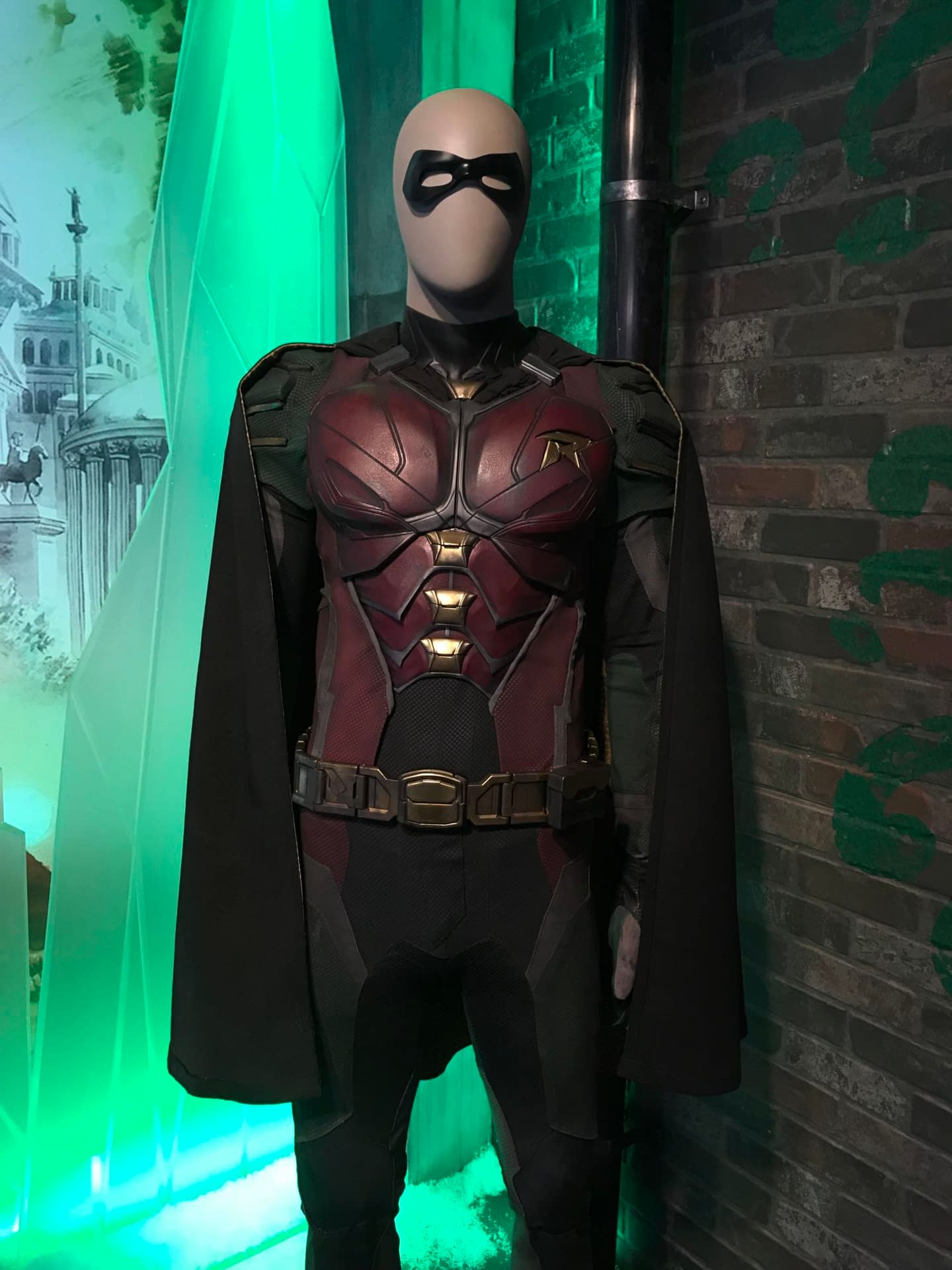 So what are your takeaways from the suit photos above? Anything in particular catch your eye? Anything we missed? Let us know in the comments below!
TITANS follows young heroes from across the DC Universe as they come of age and find belonging in a gritty take on the classic Teen Titans franchise. Dick Grayson and Rachel Roth, a special young girl possessed by a strange darkness, get embroiled in a conspiracy that could bring Hell on Earth. Joining them along the way are the hot-headed Starfire and loveable Beast Boy. Together they become a surrogate family and team of heroes.

STARRING: Brenton Thwaites, Anna Diop, Teagan Croft, Ryan Potter, Alan Ritchson, Minka Kelly

DIRECTED BY: Brad Anderson, Grant Harvey, John Fawcett, Alex Kalymnios

PRODUCED BY: Akiva Goldsman, Geoff Johns, Greg Berlanti, Greg Walker, Sarah Schechter, John Fawcett