"Torchwood": BBC Offers Look Back at Capt. Jack's Series 1 Run [VIDEO]
Alas, Torchwood lead Captain Jack (John Barrowman) didn't show up in the Doctor Who Series 12 finale… actually, he did – for a split second in The Doctor's memories. Jack's surprise appearance on the show earlier in the season did remind me how much I miss Jack's spinoff series.
Well, the BBC brought out a half-hour video compilation of the first season of Torchwood to remind us of just how much we miss it… give it a look:
Has it really been more than ten years? How time flies. I forgot how much the show had going on in its first season alone.
There were times when the show perhaps worked a little too hard to show everyone it was adult. Of course it had to have an episode with a sex alien who shagged people to death. Because adult!
There's the gun-training sequence played for sexual tension. And anyone who knows guns in real life would say this is exactly how NOT to train with guns.
And they just had to include clips from the episode called "Cyberwoman". My friends and I called it "Cyberbra" – it is truly that bloody awful. It's the low point of any show's run and any writer's career. If you told me then that Chris Chibnall would become the showrunner of Doctor Who, I would have vomited everything I ate that day.
There's the episode where Jack gives up a kid to save the world to show that they don't always win.
There's the episode where they remake The Hills Have Eyes in Wales. As you do.
There's the best episode of the first season where they brought back Suzie Costello (Indira Varma), the traitorous Torchwood agent from the pilot who killed herself.
There's Gwen Cooper's (Eve Myles) life unravelling as she got addicted to the job as a Torchwood investigator.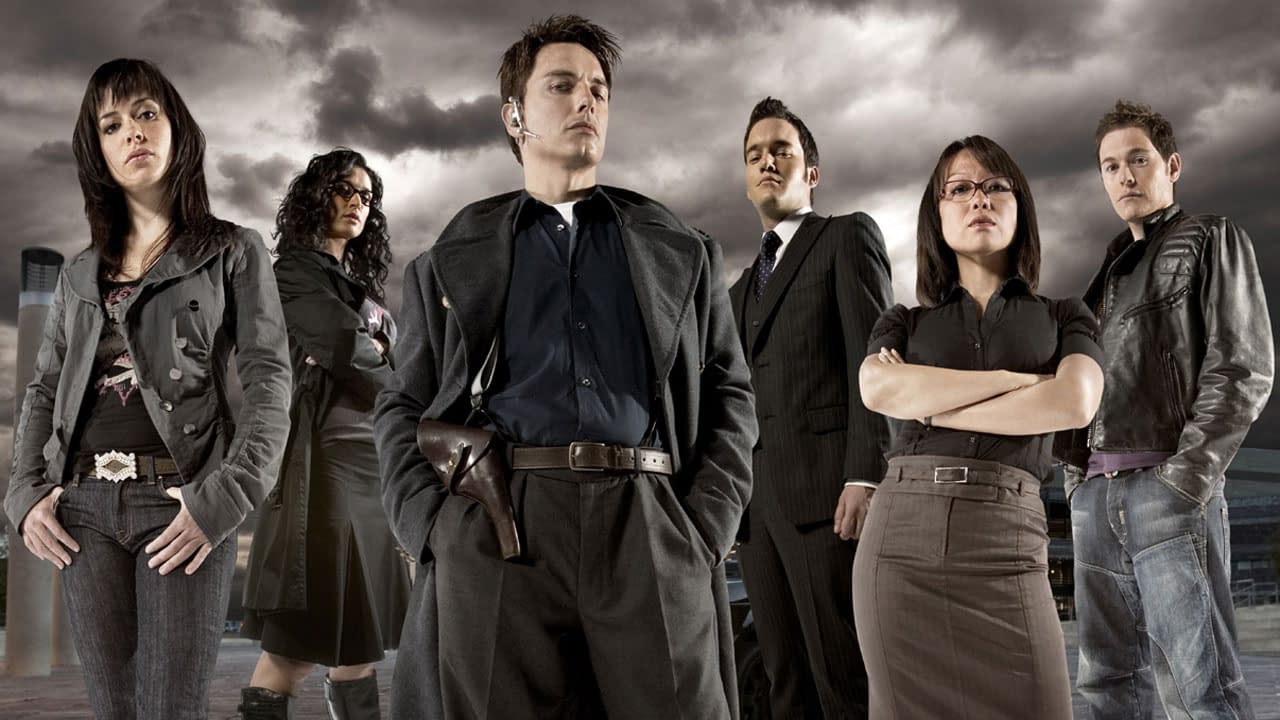 A Fun But Flawed Show
The show wasn't always good, but it was certainly never dull. It was always entertaining even when it was outright bad. It was designed for fannish devotion and succeeded on that front. The series could have carried on for five seasons with its procedural case-of-the-week format.
Strangely, creator Russell T. Davies seemed restless and blew up that format by the end of the second season by killing off half the cast. He then blew up the show altogether with the third season, the miniseries "Children of Earth". The fourth season, "Miracle Day", was a co-production with US cable channel STARZ, and ended up a weirdly sprawling and unfocused mess.
Barrowman has been campaigning to bring the show back, but the BBC seems to have moved on. It lives on as a Big Finish audio series, which a lot of people don't seem to know about – which is just too bad.