Veronica Mars Season 4 is coming to Hulu on July 26th, and they have just revealed a brand new trailer for the hotly anticipated season. It looks pretty, ahem, explosive. Could they be setting us up for one of the cast to perish this time out? Looks like it could be a distinct possibility. Check it out below Marshmallows:
Veronica Mars Season 4 Full Trailer
Spring breakers are getting murdered in Neptune, thereby decimating the seaside town's lifeblood tourist industry. After Mars Investigations is hired by the family of one of the victims to find their son's killer, Veronica is drawn into an epic eight-episode mystery that pits the enclave's wealthy elites, who would rather put an end to the month-long bacchanalia, against a working class that relies on the cash influx that comes with being the West Coast's answer to Daytona Beach.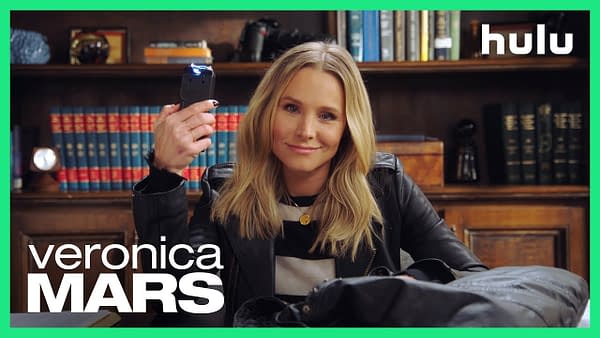 Kristen Bell (Veronica), Jason Dohring (Logan), Percy Diggs III (Wallace), Francis Capra (Weevil), David Starzyk (Richard Casablancas), Ryan Hansen (Dick Casablancas), and Enrico Colantoni (Keith Mars) will all return to the show, along with Patton Oswalt and J.K. Simmons. Veronica Mars season 4 debuts on Hulu on July 26th. The rest of the series and feature film will also be on there for you to enjoy.
Enjoyed this article? Share it!