Posted in: HBO, Review, Trailer, TV | Tagged: Adrian Veidt, agent laurie blake, Alan Moore, bleeding cool, cable, comic books, Comics, damon lindelof, Dave Gibbons, dr manhattan, episode 3, HBO, jean smart, jeremy irons, Ozymandias, Regina King, Review, Season 1, seventh kavalry, She Was Killed by Space Junk, sister night, streaming, television, tv, Watchmen
---
"Watchmen" Episode 3 "She Was Killed by Space Junk": Jean Smart's Agent Laurie Blake – Our "Devil's Advocate" [SPOILER REVIEW]
Now that HBO's pseudo-sequel to Alan Moore and Dave Gibbons' celebrated comic book series Watchmen has been unveiled to the world – it seems the world's liking what they're seeing so far from Damon Lindelof's "remix". Even die-hard Watchmen purists appear to be slowly coming around – and they should.
Bleeding Cool didn't exactly pull any punches when praising just how powerful the Nicole Kassell (Castle Rock)-directed series premiere "It's Summer and We're Running Out of Ice" was (check out our review here) – with the Kassell-helmed, Lindelof/Nick Cuse-written "Martial Feats of Comanche Horsemanship" keeping the momentum going by deepening the conspiracies at play (with that review here).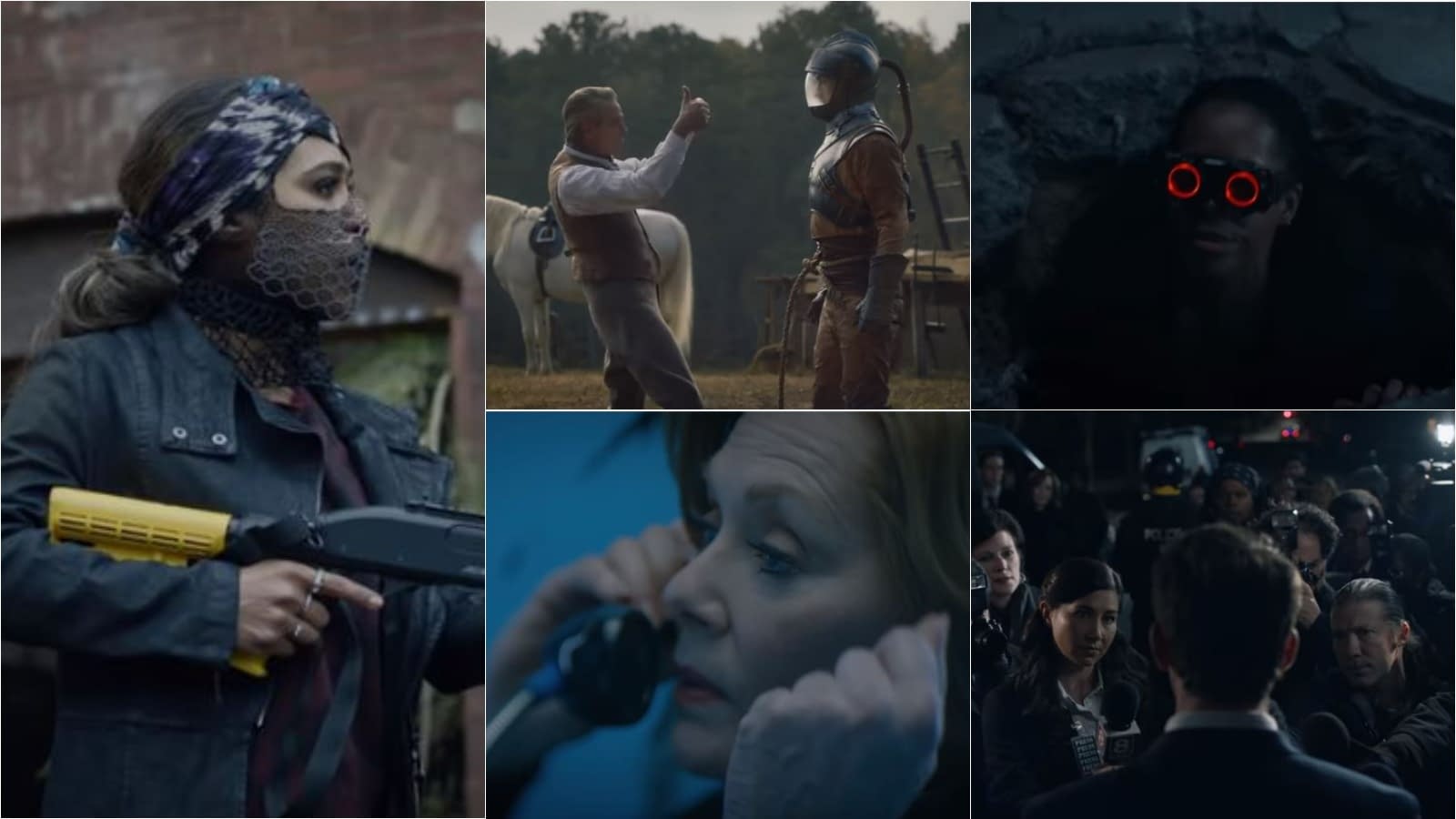 Which brings us to this week's "She Was Killed by Space Junk," where both the official and unofficial murder-conspiracy investigations are about to be taken in some new and darker directions as FBI Agent Laurie Blake (Jean Smart) takes over in Tulsa. Meanwhile, The Lord of The Manor (Jeremy Irons) clearly doesn't suffer constructive criticism or disrespect well… though someone else feels like he isn't playing by the rules (MAJOR SPOILERS ahead):
"Watchmen" season 1, episode 3 "She Was Killed by Space Junk": Following a late-night visit from the Senator who authored Masked Policing Legislation in Oklahoma, FBI Agent Laurie Blake (Jean Smart) heads to Tulsa to take over the recent murder investigation. The Lord of The Manor receives a harshly worded letter and responds accordingly. Directed by Steven Williams, and written by Damon Lindelof and Lila Byock.
While the first two episodes did an excellent job establishing Lindelof's universe as well as Regina King's Angela Abar aka Sister Night as the focus of the narative, "She Was Killed by Space Junk" was all about introducing us to Jean Smart's FBI Agent Laurie Blake. After Sen. Keene (James Wolk) convinces her to front the FBI's investigation (dangling the possibility of a pardon to get her "owl out of its cage) into Crawford's (Don Johnson) death, Blake heads out to Tulsa – and sees firsthand her fears over what a masks-embracing society would devolve into: government-sanctioned vigilantes with no regrad for basic rights or civil liberties.
Smart's Blake wears her years and experiences as an uncomfortable but necessary armor. On one hand, she's willing to drop the murder of her father in front of Angela to explain why she knew to look for hidden compartments in Crawford's home. But then when Agent Petey (Dustin Ingram) brings up her past to her for a historical conversation, the defenses go up and the pushback starts.
Easy answer would be to say that it's a matter of power: when Blake controls the narrative, she controls the content. With Agent Petey, you have someone who can go in a number of different directions with his curiosity – none of which Blake seems to have interest in exploring.
But it's more than that…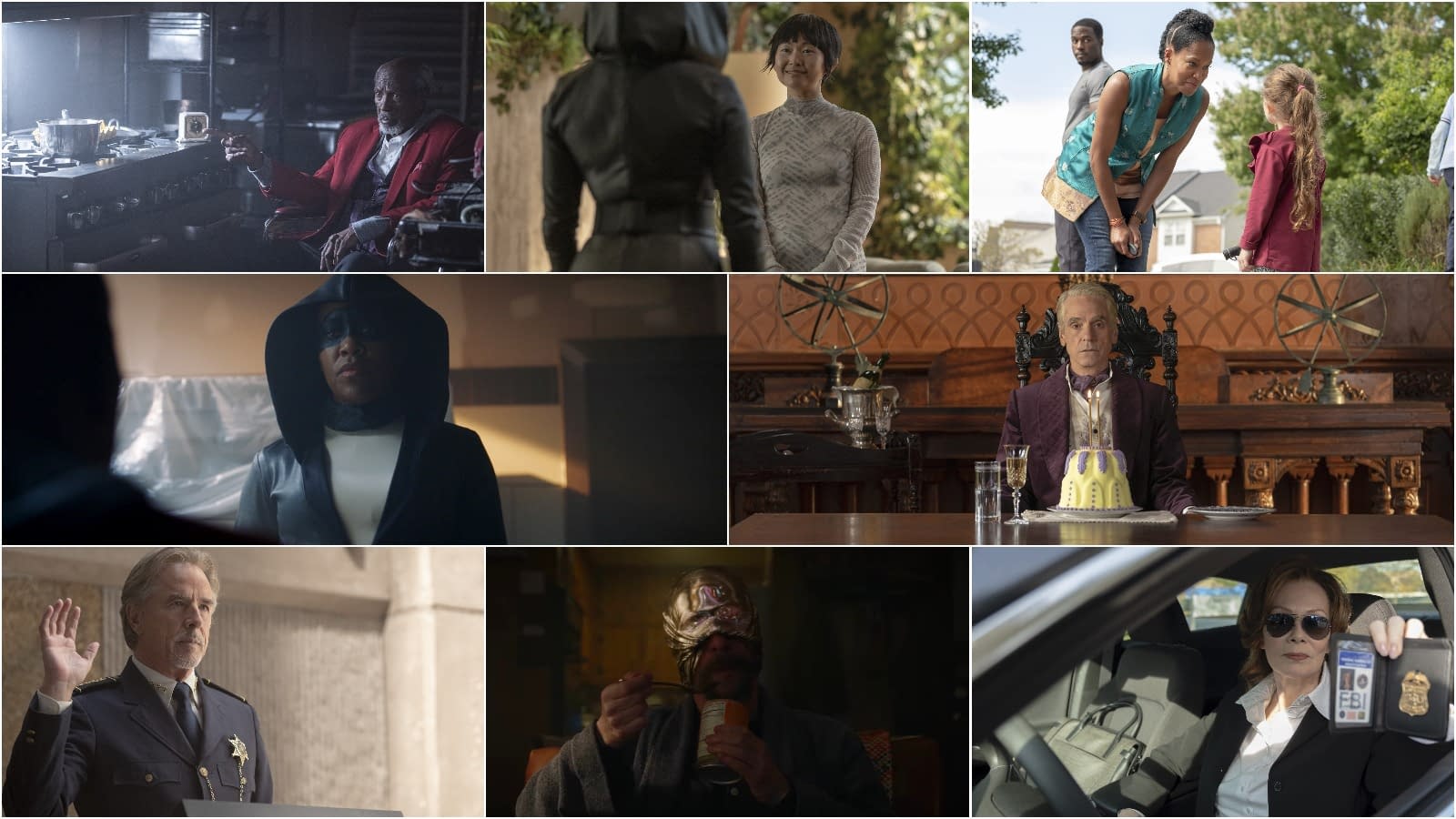 With the way Smart portrays Blake in those quiet moments – or those moments when she's just finished talking – you see that there's almost a "shame" in a way she reacts to her past. I'm still torn whether that shame is over things that were done – or done to them over time. Either way, Blake's view on "masks" was pretty much made known by the way she handled Mr. Shadow at the bank – and in the bricklayer/God joke she's telling Dr. Manhattan during her "one-way" phone call.
She's seen firsthand the evil that "masks" can bring – she knows how high the bodycount can get in the name of "saving the day" and "doing the right thing". So "masks" don't impress her – if anything, they disgust her because of what they represent.
Ahhh… that joke! An incredible framing device for the episode that vibed back nicely in tone and delivery to the comic book series – and possibly the best way to sum up Blake's mindset after the squids settle. Night Owl was too "soft", Ozymandias was too much of a "monster", and Dr. Manhattan was too "detatched" – so they all went to Hell. But in the punchline of the joke – and the reason why following Blake's voiceover throughout the entire episode is so important – there sits an interesting warning to Dr. Manhattan.
From Blake's reaction to the falling car at the end (it all comes full circle, doesn't it?), we (and she) get the impression that he might've gotten the message…
Yet it's also Dr. Manhattan who still proves to be Blake's weakness in so many ways. From a physical standpoint, it's hard to move on from having sex with a god – and we're not sure there are enough "Agent Peteys" out there to compensate. But just looking at it on that level cheapens their bond – as "mankind detatched" as Dr. Manhattan might be, he still shares a bond with Laurie unlike anyone else. That explains how a person of such strength and determination can suddenly come across insecure and emotional: Dr. Manhattan isn't just a literal "god among men" – he is a uniqueness in Blake's life that knows her nearly as well as she knows herself.
But he doesn't care – and for Blake, it's not that he doesn't care about humanity. It's that he doesn't care about her.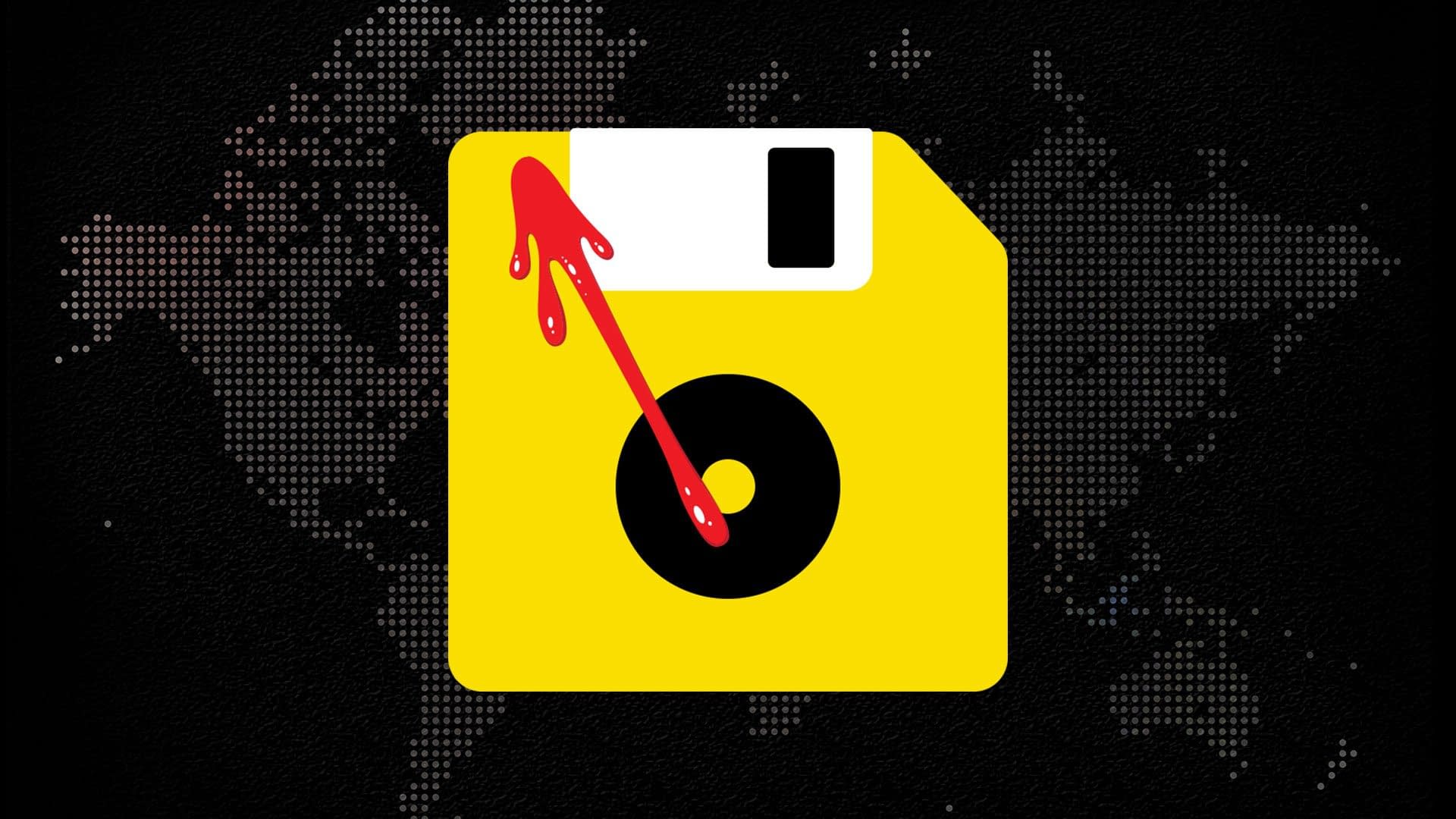 Here are some additional quick thoughts:
● Blake using Looking Glass' (Tim Blake Nelson) mask to get something out of her teeth? Pretty much the "pissing to mark my territory"move of the episode – and another in-your-face statement on Blake's part about "masks" in law enforcement.
● The Seventh Kavalry's attack at Crawford's funeral feels like a staged assassination attempt – similar to what a certain Adrian "Ozymandias" Veidt did to get his master plan rolling…
● Seeing Jeremy Irons officially claim the name "Adrian Veidt" and rock the Ozymandias outfit was the "cream cheese frosting on the carrot cake" of the episode – again, raising some curious questions before that fascinating fade to Keene. Is Veidt looking to leave the country – or the planet? Is "The Game Warden" actually Dr. Manhattan? If Veidt really is trying to get Dr. Manhattan's "attention, then why – and what happens when he gets it?
● Smart's Blake throwing the tough lines at King's Angela, only to have Angela push back the way she did? Has me looking forward to seeing the damage they can do when they're both on the same page…
● Time to keep an eye out for Hong Chau's Lady Trieu – name gets dropped a ton in this episode, and she did buy Veidt's company. Curious to see her connection to Tulsa as this rolls along.

The Road to HBO's "Watchmen"
https://youtu.be/-33JCGEGzwU
From Damon Lindelof and set in an alternate history where masked vigilantes are treated as outlaws, this drama series embraces the nostalgia of the original groundbreaking graphic novel of the same name while attempting to break new ground of its own. The cast includes Regina King, Jeremy Irons, Don Johnson, Jean Smart, Tim Blake Nelson, Louis Gossett Jr., Yahya Abdul-Mateen II, Hong Chau, Andrew Howard, Tom Mison, Frances Fisher, Jacob Ming-Trent, Sara Vickers, Dylan Schombing, and James Wolk.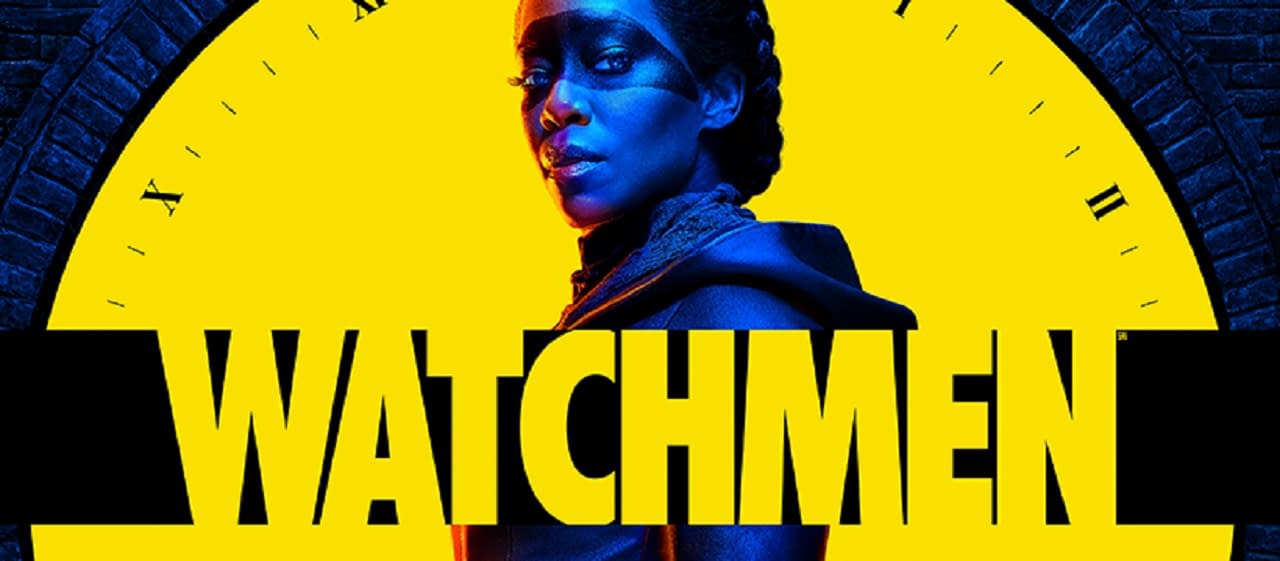 In the following featurette, Lindelof explains how the original comic book series influenced him to take the core themes of the series and find a way to apply them to a modern society. King offers more details on both the terrorist group at play during the season as well as the personal conflicts that arise when one dons a mask in the name of the law:
In the following clip, King takes us behind the scenes on production with a set visit to show us anything and everything Watchmen – or at least what Lindelof will allow:
HBO's Watchmen stars Regina King as Angela Abar, Don Johnson as Chief Judd Crawford, Tim Blake Nelson as Det. Looking Glass, Louis Gossett Jr. as Will Reeves, Adelaide Clemens as Pirate Jenny, Andrew Howard as Red Scare, Jeremy Irons as Adrian Veidt / Ozymandias, Frances Fisher as Jane Crawford, Jacob Ming-Trent as Panda, Yahya Abdul-Mateen II as Cal Abar, Adelynn Spoon as Emma Abar, and Jean Smart as Agent Laurie Blake – as well as Tom Mison as Mr. Phillips, Sara Vickers as Ms. Crookshanks, Dylan Schombing, James Wolk as Senator Keene, Hong Chau as Lady Trieu, Dustin Ingram as Agent Dale Petey, and Lily Rose Smith.
Watchmen is produced for HBO by White Rabbit in association with Warner Bros. Television; executive producer-writer Lindelof; executive producer/director Kassell; executive producer Tom Spezialy; executive producer-director Stephen Williams; and executive producer Joseph Iberti.
Based on the iconic graphic novel co-created and illustrated by Gibbons and published by DC.
Nine Inch Nails duo Trent Reznor and Atticus Ross are on board to compose music for the series.

In May 2018, Lindelof shared a series of Instagram posts to update fans on progress on the project (with a pilot directed by Kassell) and to emphasize that his vision was not a direct adaptation of the original graphic novel, but rather a "remix" that utilizes important elements from the original story while telling its own narrative. Here are some excerpts from those posts:
"We have no desire to 'adapt' the twelve issues Mr. Moore and Mr. Gibbons created thirty years ago. Those issues are sacred ground and will not be retread nor recreated nor reproduced nor rebooted.

They will however be remixed, Because the bass lines in those familiar tracks are just too good and we'd be fools not to sample them. Those original twelve issues are our Old Testament. When the New Testament came along it did not erase what came before it. Creation. The Garden of Eden. Abraham and Isaac. The Flood. It all happened. And so it will be with 'Watchmen.' The Comedian died. Dan and Laurie fell in love. Ozymandias saved the world and Dr. Manhattan left it just after blowing Rorschach to pieces in the bitter cold of Antarctica."
"This story will be set in the world its creators painstakingly built…but in the tradition of the work that inspired it, this new story must be original. It has to vibrate with the seismic unpredictability of its own tectonic plates. It must ask new questions and explore the world through a fresh lens. Most importantly, it must be contemporary. The Old Testament was specific to the Eighties of Reagan and Thatcher and Gorbachev. Ours needs to resonate with the frequency of Trump and May and Putin and the horse that he rides around on, shirtless. And speaking of Horsemen, The End of the World is off the table…which means the heroes and villains–as if the two are distinguishable–are playing for different stakes entirely."
"Some of the characters will be unknown. New faces. New masks to cover them. We also intend to revisit the past century of Costumed Adventuring through a surprising yet familiar set of eyes…and it is here we will be taking our greatest risks…"
---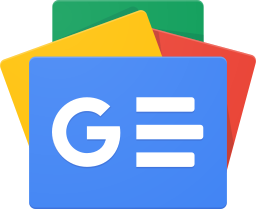 Stay up-to-date and support the site by following Bleeding Cool on Google News today!