What's Gonna Happen in 'Game of Thrones' s8e4?!? [Preview]
All bets are off as to what will be happening in the FINAL THREE EPISODES of HBO's landmark high fantasy drama series, Game of Thrones. It's crazy to think we've been watching this show for 8 years, and that the end is near.
After this past weekend's incredible battle-heavy episode "The Long Night," all eyes are turning to Kings Landing and what Queen Cersei's next move might be. As you can see in the preview teaser released for the episode, that's exactly what the survivors from Winterfell are thinking too.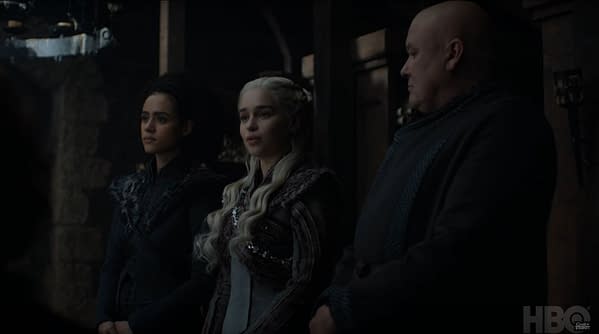 "We have won the great war, now we must win the last war," Queen Daenerys says. "We'll rip her out, root and stem."