Posted in: Review, streaming, TV, YouTube | Tagged: anne burrell, baking, cable, cooking, Cooking Channel, finale, Food Network, johnny bananas, Review, season 19, streaming, television, tv, Tyler Florence, wells adams, worst cooks in america
---
Worst Cooks in America Season 19 Finale: All's Well That Ends Wells
On the finale of Food Network's Worst Cooks in America, Johnny Bananas goes head-to-head against Wells Adams in a three-dish Main Challenge. Before they step into an official kitchen and show off all they have learned from their trainers, Anne Burrell and Tyler Florence have one more Skill Drill challenge in store for them and it's a tag-team fiesta. Carson Kressley guest stars as the referee and spends a lot of time blowing his whistle and inspiring the recruits with compliments and physical attention while showing off his physique and stretching abilities. Bottles prematurely explode, Florence and Burrell go at it with slight annoyance and some competitive trash-talking, and the recruits are shocked at the crazy expectations set by their trainers.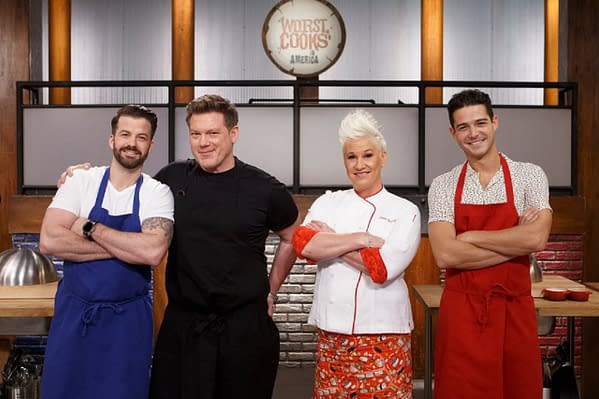 Lucky for me, Florence continues with his delightful one-liners like "stick and move" and needs a notepad to keep recipes in check. Dude, I thought you were a professional chef? The dynamics between Burrell and Wells, and Florence and Bananas, are oh so different. The former are united, focused, quiet, and work in streamlined unison. The latter spends more time talking (and fighting) than cooking and quite frankly giving me a headache. Florence reminds me of a toddler with no mute button. We finally get a winner, and yes, yet again I was way off.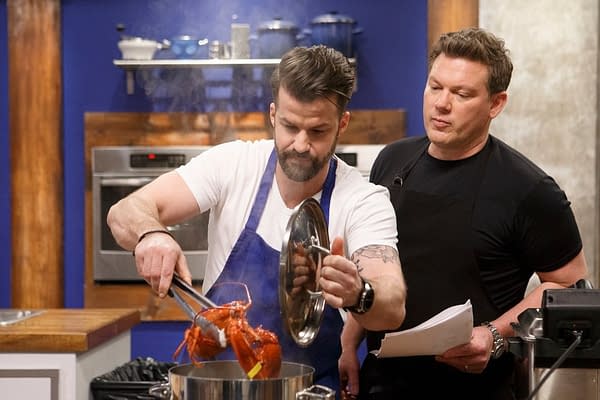 Skill Drill Challenge: 30 min to recreate the perfect steak fajita.
Recruits pair up with their trainers and tag team making fajitas
Anne almost gets disqualified (joke)
Kressley as the referee hits on the recruits and salivates at their handling of meat
Burrell takes on the hardest preparation leaving poor Wells to make the sides – a little lack of trust there
Florence won't shut the F*** up, I needed earplugs, it was worse than standing on a train platform during rush hour
Kressley must make the final decision on whose dish is better he grants the win to the blue team because he didn't like the soggy tortillas of the red team.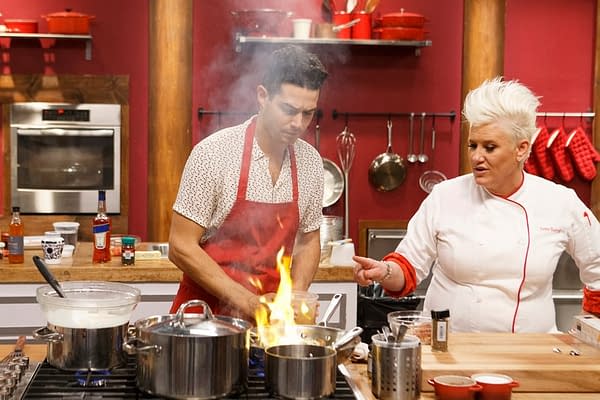 Main Dish Challenge: The finalists have 3 hours to make a three-course meal for the blind taste test
Burrell's meal consists of

Appetizer potato tortellini with fonduta and cabbage – fresh pasta to boot
Main, halibut with Israeli couscous
Dessert, dark chocolate ganache with amareno cherry compote

Florence meal

Appetizer, lobster sandwich with potato chips
Main, braised Kobe beef short rib (introduces the pressure cooker, Bananas is horrified)
Dessert, sticky toffee pudding.

Wells really applied himself, Burrell pushed the envelope with the dishes.
The judges were to score based on taste, presentation, culinary ability and technical difficulty and team red really stepped up their game, while team blue, well made a fancy sandwich
Bananas and Florence struggle counting how many scallions they need: 3,6,12…
The plating overall is fantastic from both finalists but technical difficulty it is clear goes to the red team, I still don't quite understand why Florence needed an oversized notepad to guidance.
In the end… the winner for 25,000 and Season 19 Worst Cook in America was Wells Adams! Great job by Wells, he came a long way from just knowing how to make tacos. Enjoyable season: comical and fun to watch. The dynamic between Burrell and Florence is hilarious but I would like to see someone else as second-in-command. Of course, my pick would be to bring back cooking historian guru Alton Brown instead of season 20 of Worst Cooks with Burrell and Iron Chef Alex Guarnaschelli. I will try my best to keep my cynicism in check as she is not my favorite judge and tends to be quite rude to contestants in a snobby way. Great chef, though.
---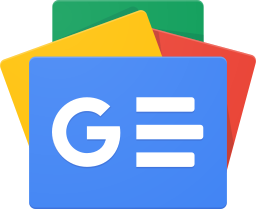 Stay up-to-date and support the site by following Bleeding Cool on Google News today!