The WWE Has Purchased Evolve Wrestling, Content Coming To The Network
WWE has added a new promotion to its portfolio, as the wrestling powerhouse has purchased Evolve Wrestling. The deal was reported on by PW Insider, while also confirming that the now-defunct promotions content will most likely be coming to the WWE Network. Interestingly enough, that means that matches featuring tons of indie talent, including from AEW, will be viewable on the network. Some of the notable names that worked with Evolve over the years include Jon Moxley, Keith Lee, WALTER, The Young Bucks, Zack Sabre Jr., Johnny Gargano, Ricochet, Matt Riddle, and many more.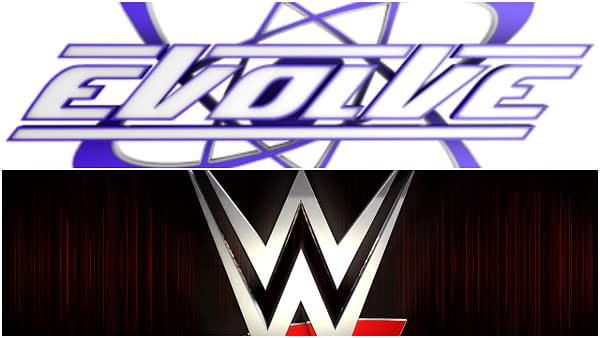 WWE Buys Evolve Wrestling
"World Wrestling Entertainment has officially acquired ownership of the Gabe Sapolsky-Sal Hamaoui EVOLVE promotion, PWInsider.com has confirmed. EVOLVE has long been the flagship promotion of Hamaoui's company, World Wrestling Network (WWN). The deal was closed after several months of negotiations. While rumors were making the rounds that EVOLVE had been sold to WWE, nothing had been finalized until just recently.
WWE broadcast EVOLVE's 10th Anniversary event live on the WWE Network (the first and to date, only non-WWE promotion to stream on that platform) in July of last year. They will have the full rights to use the EVOLVE brand name and produce EVOLVE events going forward, whether as live events or WWE Network programming. There is no word whether we'll ever see an EVOLVE event again, but certainly, there will be EVOLVE/WWN content added to the WWE Network in some form down the line."
Evolve Wrestling was created as an offshoot of Dragon Gate in 2010, running 146 events since its inception. It for sure has worked as a feeder system for the bigger promotion, with many talents coming from there and even doing WWE supported appearances with Evolve after they had already signed with Vince McMahon's company. The two companies have been working in tandem for a few years now anyway, so this news is not exactly a surprise either. It will be cool to watch the old events on the network, though.