WWE Has Unceremoniously Come to Terms, Released Curtis Axel
Today the WWE released Curtis Axel. In typical WWE fashion, they wish the best for Curtis in his future endeavors. Yet this release may not come as a huge shock to fans, as Axel has been absent from WWE television for some time. Axel had a long career in WWE, which spanned all the way back to 2007. Axel himself comes from a wrestling family, as his father is Curt Henning aka Mr. Perfect. Axel would then sign a developmental contract with WWE in 2008 and would start his WWE career at Florida Championship Wrestling (FCW).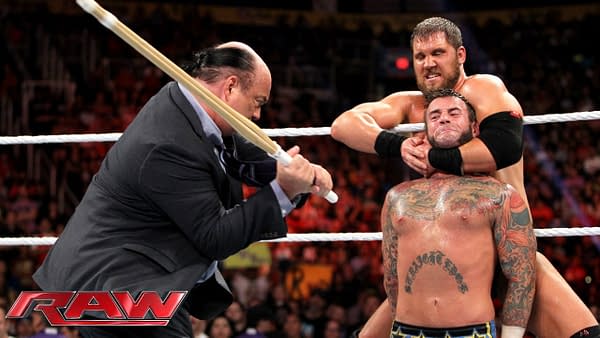 Axel made his NXT debut in 2010 under the ring name Michael McGillicutty. He would go on to join The Nexus, alongside talents such as CM Punk and John Cena. In 2013, McGillicutty was renamed and repackaged as Curtis Axel when he moved from NXT to Monday Night RAW. Not long after he would go on to win the Intercontinental Championship during the WWE Pay Per View, Payback. Most recently, Axel was one half of the B-Team, which started as The Miz's entourage. The team would then go on to become a fun tag team who even won the RAW Tag Team Championship. Personally I really enjoyed The B-Team. They made the best out of their situation, and it was easy to root for the companies underdog. In 2019 the B-Team was moved to SmackDown. As stated earlier though, Axel has been missing from WWE television for some time. The writing was likely on the wall, but this is still a tough one to see. He had loads of potential and talent that went unrealized. As with all of the other superstars who were unceremoniously released this month, we here at Bleeding Cool hope to see Axel land on his feet at another promotion when it is safe to do so.
WWE has come to terms on the release of Curtis Axel.

WWE wishes him all the best in his future endeavors.

— WWE (@WWE) April 30, 2020