Fresh off her miraculous WWE Royal Rumble victory Sunday night comes word that Becky Lynch not only has her sights set on WrestleMania, but would also entertain a possible inter-gender match against the man's who's arched brow has earned him million: Dwayne "The Rock" Johnson. That's right: the biggest name in the WWE would be taking on the biggest name in Hollywood.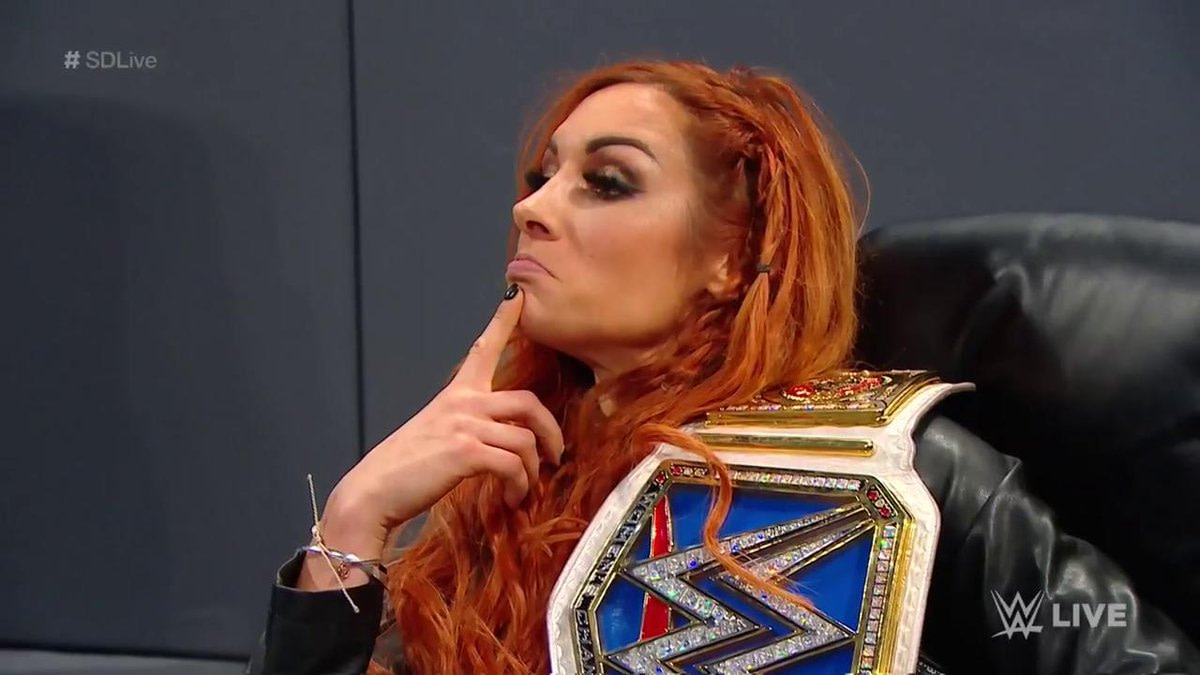 When first asked about the possibility of seeing the two in the ring together, Lynch responded:
The People's Champ v The Man of the People. 🤔

— The Man (@BeckyLynchWWE) January 27, 2019
Johnson got wind of her response and made a tongue-in-cheek offer to "The Man":
Let's break @wwe records. One night. One match. Winner take all. (but I'll only put you over clean via a very awkward, slightly botched sunset flip, or a regular suplex pronounced "vertical soo-flay".
Kick ass tonight and as always, have fun. #royalrumble

— Dwayne Johnson (@TheRock) January 27, 2019
While effective, Lynch's "Let's make history" response was a lost opportunity when she should have thrown his own catchphrase back at him: "Bring It."
You're on. Let's make some history. #TheManSmellsWhatsCookin

— The Man (@BeckyLynchWWE) January 27, 2019
Intergender matches are extremely rare in WWE. The last female wrestler to compete with men on a weekly basis was Chyna – since then, there have been a few instances of women appearing in the men's Rumble with Kharma, Beth Phoenix, and – most recently – Nia Jax at Sunday night's Rumble. She crashed the men's rumble by attacking R-Truth as he make his way out to the ring as the 30th entrant in the match.
Jax displayed her dominance, eliminating Mustafa Ali before most of those remaining ganged up to take her out with their signature moves – including Dolph Ziggler (super kick), Rey Mysterio (619), and Randy Orton (RKO). Orton and Mysterio teamed up to eliminate Jax, with Mysterio's baseball slide to knock her off the apron.
Two other instances of intergender matches in recent history resulted in Santino Marella and James Ellsworth finding themselves in comedic situations during their matches and being beaten by a female superstar.
It seems like WWE has reversed course when it comes to men and women fighting against each other in the squared circle – at least based on last night's turn of events. If WWE allowed these types of matches to continue, how would the company approach it – and how would the public respond, as well as the other wrestlers?
Could "The Man" and "The Brahma Bull" make a match work – or could it do more harm than good in the end?