WWE Superstar R-Truth and Vince McMahon Make Beautiful Music Together
Ron Killings, known in WWE by his ring name R-Truth, is a multi-talented entertainer. In TNA Wrestling, Truth proved that he could be a serious competitor, while in WWE, he's known for his comedy. In addition to all of that, Truth has a music career as a wrapper and is constantly releasing new tracks. And unlike some pretentious musicians who get annoyed at having to play the hits, Truth performs a live rendition of his WWE theme song, What's Up?, every time he comes to the ring, and he does it with the same enthusiasm as the first ten thousand times he's performed it.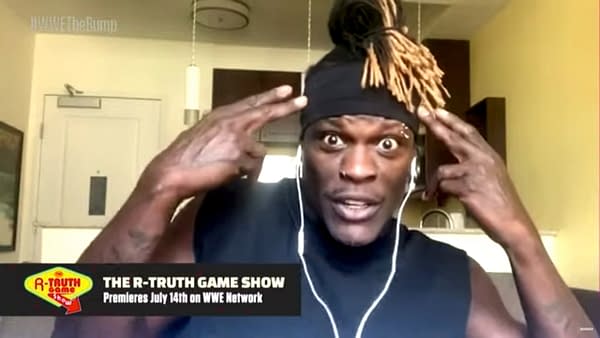 On his talent alone, R-Truth surely has a job for life in WWE, but in case that wasn't enough, he's also famed for his friendship with WWE Chairman Vince McMahon. And McMahon, it seems, is a big supporter of Truth's music career. In an interview with Baller Status, as transcribed by Wrestling Inc., Truth describes playing his music for The Genetic Jackhammer and how Vince has helped him promote his career.
"I haven't in a while. I have, and I [did]. I take my Bluetooth speaker in his office. I say, 'push play right here,' and he'll take it back and he'll listen. He's a fan of Ron Killings. He's a fan of R-Truth. He's a fan of my creativity," R-Truth said. "I remember one song I did called 'Right Time'. I went and performed it for him after he did a production meeting, and I was like, 'hey boss, you got two minutes? Let me do this song for.' I did, and was like, 'I think you should perform a song tonight.' I went out there before the show started performing the song. He's that open to stuff. He's 'Vince McMahon,' but he's Vince McMahon (R-Truth pounds his chest)."
It's nice to hear that Vince McMahon is supportive of R-Truth's musical endeavors. But does this friendship work the other way around? Has Vince ever sat R-Truth down and played his own music for him? Maybe there's room for collaboration here?