Posted in: Review, Showtime, TV | Tagged: antler queen, Episode 4, lottie, old wounds, Review, season 2, showtime, yellowjackets
---
Yellowjackets Season 2 Episode 4 Review: We're Going for Moose
Showtime's Yellowjackets S02E04 "Old Wounds" was a rollercoaster ride for not only the wilderness but also for relationships as well.
---
Showtime's Yellowjackets presents a competition that has some spiraling and others desperate for the wilderness in the fourth episode of season two, "Old Wounds." This episode had some absolutely phenomenal scenes that stick with you, but it wasn't without some minor faults regarding how much focus was divided. I'll be examining the episode by dividing it into specific storylines included. A lot happened in this episode, so major spoilers will be plentiful…you've been warned… buzz-buzz.
A Walter & Misty Roadtrip
The parts of the episode revolving around Misty (Christina Ricci) and Walter's (Elijah Woods) journey to find Lottie's (Simone Kessell) compound were fantastic. There's some great chemistry and dialogue in these scenes between them. Walter isn't wrong when he speaks about what Misty is like as a friend, she will go the extra mile for those she cares about. Misty's trust issues make a lot of sense, though she's been through trials to regain the trust of people in her life and sometimes that doesn't even help.
They work well together, not only in investigations, but they complement and challenge one another when necessary. It would be easy to continue to instill doubt in trusting Walter or not (I still slightly have my suspicions), but including the side-by-side of them getting ready in their hotel rooms was a perfect addition to the episode. We get to see how they fit together in many ways. They aren't able to connect with many others but are able to do so with one another. It's a great relationship that I'm excited to see explored as time goes on in the season.
Maybe Lying to Callie is a Good Idea
Meanwhile, in the land of suburbia, Shauna (Melanie Lynskey) confronts Callie (Sarah Desjardins) over her lies in a decent yet frustrating heart-to-heart. It could be easy to think that these moments are where I saw the faults in this episode, but nope, this felt honest to the characters and their struggles, to be honest, and open with one another. Shauna and Jeff (Warren Kole) still are having issues when it comes to communication and attempts to understand one another. There were some great comedic moments in these scenes as Jeff gets called a bad criminal but a good person.
I see that Shauna still has to realize that not opening up to Jeff only creates more chaos, as evident through his reaction to Callie finding out more about their secrets. Shauna never truly settled into becoming a mother in the way Callie previously needed. There is love there for sure, but it's obvious that the distancing between them was initially caused by some absent parenting in many ways. Shauna obviously cares for her family and defends those she loves, but that only has gone so far for her. It'll be interesting to see how her character steps up in these challenging moments regarding Adam's death investigation.
Goldfish Mouth & Returning Visions
The division between the moments we have with Lottie and those we have between Natalie (Juliette Lewis) and Lisa (Nicole Maines) was necessary. It became important that we see how Lottie is navigating her mental health and the call of the wilderness. Lottie's concern over meds is valid, but at the same time, there seems to be a part of her that holds onto the answer is what she's been told about herself by her parents and doctors. We'll get to why she's so fearful when it comes to her visions in a little bit, but her saying, "Last time it became something different," was eye-opening for sure. The meds may have helped Lottie stop visions for decades, but I think it's more than the need for a refill that has them starting up again for her.
At the same time, it was such a nice dive into new character depth with that scene as Natalie and Lisa make a stop on the way to the farmer's market. Seeing Natalie make some interesting progress during her time with Lisa, like denying the shot of liquor, was so important and done very well by everyone working on that scene. I think Natalie saw a lot of herself in Lisa during those moments with Lisa's mom. The development of these two characters in this episode of Yellowjackets was brilliant and a favorite part for me.
Taissa, Please Accept Your Sleepwalking Powers
There's going to be a point where either teen Taissa (Jasmin Savoy Brown) accepts what teen Van (Liv Hewson) is telling her about herself or she denies it full-on. There's a part of Taissa, both in the wilderness and as an adult (Tawny Cypress), that knows Van is right about her. The division between them that is growing has become concerning and emotional. Teen Van has consistently been a common sense person and grounded in their thinking, it's why she and Taissa get along so well outside of being in a romantic relationship. Seeing Van become insistent in her beliefs regarding the symbols in the woods and Taissa's connection to the wilderness is interesting. But poor Van can only get through to Taissa so much before Taissa self-destructs and refuses to believe herself.
Witnessing Taissa's alternative self navigate the necessary means of searching for and finding adult Van (Lauren Ambrose) was revealing. Even if Taissa decides to ignore and push aside a deeper part of herself, good or bad, she can't hold it off for that long before she needs help. Van is likely the one to help her, but it's obvious it has been some time since them seeing each other last. It takes a few moments for Van to register who she's looking at when Taissa steps into her store. I love the way they have set up Van's life and her store, While You Were Streaming. As a movie and TV lover myself, it was such a unique and fun way to set up adult Van's introduction.
Frozen Moose & Mall Visions
Shauna (Sophie Nélisse) in the wilderness and pregnant as hell is becoming annoying. While I can understand her irritation with the missing bear jerky, I wanna tell her there's not a lot of judgment to be made when y'all ate Jackie. But she's the least of my concerns when Mari (Alexa Barajas) exists. For one, she's becoming a crazy Lottie (Courtney Eaton) fangirl. Second, she needs to not try and square up against the depressed gay as-hell Coach Ben (Steven Krueger), who's having flashbacks in his spare time. Lastly, I fear for that tiny mouse that was found…I don't trust Mari to not ruin a good thing.
Regarding Coach Ben's reading habits, The Magus by John Fowles is a very interesting choice. There are unique connections that can be made between the book and parts of what Ben is going through. Like Ben, Lottie is a very kind and timid person, but that will only go so far until she's torn apart by expectations in the wilderness. You can tell that she doesn't fully care for the attention she's receiving. Lottie barely understands what's happening to her, let alone what that could mean for survival.
The competition between Lottie and Natalie (Sophie Thatcher) for hunting produced some insanely cool shots. Not only was the vision immersive but Natalie's struggle and desperation to capture the frozen moose were as well. A lot of good time was rightfully spent between these two characters during these moments, but things felt rushed toward the end. That ended up being my main concern with the episode, which says a lot about the series' fantastic work so far this season. The timing of certain parts and how much attention was divided became my main issue with the episode. That says a lot about the quality of the episode itself. I only wish this episode of Yellowjackets wasn't attempting to multitask so much with what they wanted to cover in "Old Wounds" before reaching episode five and being halfway through the season. I might end up speaking more about Lottie's vision and Natalie's acceptance in another article. Overall, the episode gave its all and developed a thrilling ride, but the division of attention held some things back in a way I hope doesn't reappear in coming episodes.
Yellowjackets Season 2 Episode 4 "Old Wounds"
---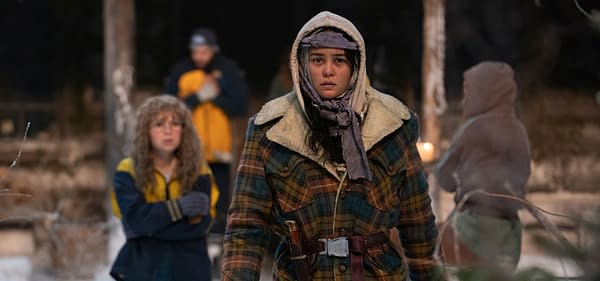 ---
Showtime's Yellowjackets S02E04 "Old Wounds" brought up the tension with this episode. Even though it stretched itself far by dividing up attention between storylines, it produced a compelling journey towards the halfway point of the season.
Credits
---
---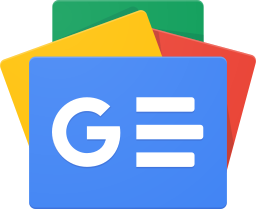 Stay up-to-date and support the site by following Bleeding Cool on Google News today!