The critically acclaimed Top Cow series is returning this September. From Image Comics, bestselling writer Matt Hawkins (Tales of Honor) and artist Rahsan Ekedal comes Think Tank: Creative Destruction #1. The story centers on an unknown enemy who savages the technological infrastructure of the US. Panic and conspiracy theories spread as David Loren and his misfit science team continue work on the TALOS project, trying to make "Iron Man" suits a reality in California.
Writer Matt Hawkins talked about the project by saying:
Think Tank is the reason I'm writing comics today. It's a passion project in every way that can be described. This is my best work, with a most gifted co-creator and collaborator in Rahsan Ekedal.
This is my first encounter with the series, but from what I've seen, it has many different layers. It looks like Image has released a few trade paperbacks of the regular ongoing series, and that there's another branch called Think Tank: Fun With PTSD. So if you're a fan or are a newbie looking for a new series, this might be the perfect fit for you! Think Tank: Creative Destruction #1 will be available on September 23rd.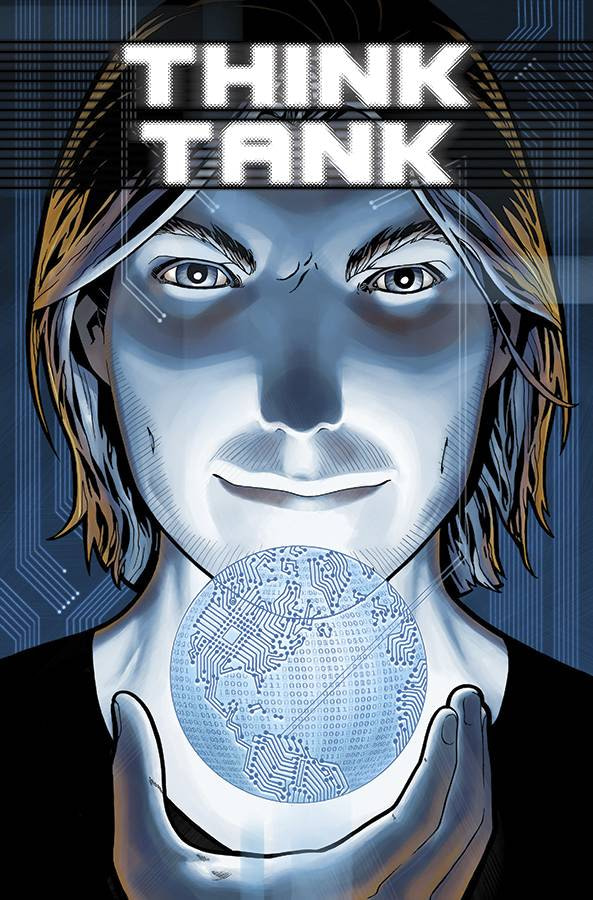 Christine Marie is a Staff Writer at Bleeding Cool, and bibliomaniac with a love for all things creative. She hopes to one day be a Superhero/Disney Princess/Novelist. You can find her on Twitter and Instagram @AWritersWay or on her blog writerchristinemarie.wordpress.com.