Yippee Ki-Yay, Mother-Roasters! The Comedy Central Roast of Bruce Willis Ignites This Summer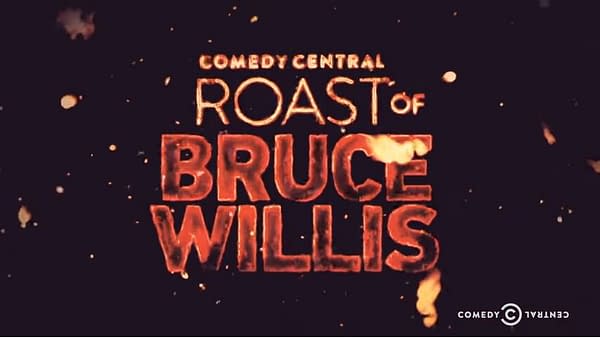 We're pretty sure there's an old saying about a man being judged not by the good things he's done but by his faults and weaknesses; so if that's the case, then it's going to be a really rough night for Bruce Willis. Comedy Central announced on Tuesday that the star of Hudson Hawk/voice behind the Billboard-charting The Return of Bruno will be this year's televised roastee. The Comedy Central Roast of Bruce Willis will be held some time this summer in Los Angeles, with an air date to be announced shortly after the ceremony.
"This ain't the first time I'll be tied to a chair and held hostage by a group of humorless assholes for a couple hours." – Bruce Willis
Known for films such as the popular Die Hard franchise, Pulp Fiction, Unbreakable, and The Sixth Sense, Willis was recently on screen in Eli Roth's remake of the 1974 genre classic Death Wish. Willis can next be seen in Motherless Brooklyn and in Glass, where he will be reprising his Unbreakable role for writer/director M. Night Shyamalan.
"Bruce has survived terrorists, Armageddon, romance and death itself. Yet, nothing has prepared him for this roast." – Kent Alterman, President, Comedy Central
Here's a look at Comedy Central's teaser for The Comedy Central Roast of Bruce Willis:
Joel Gallen from Tenth Planet Productions will serve as executive producer for The Comedy Central Roast Of Bruce Willis. Gallen has also served as executive producer and director of the roasts of Rob Lowe, Justin Bieber, James Franco, Charlie Sheen and Donald Trump; as well as the Emmy-nominated roast of William Shatner. Christian McLaughlin serves as the executive in charge of production on behalf of Comedy Central. Willis is the latest in a long line of celebrities who've gotten the roast treatment, along with Pamela Anderson, Bob Saget, Roseanne Barr and David Hasselhoff.