If Amerang Matched Diamond UK's Prices on DC Direct They'd Lose Money
Yesterday, Bleeding Cool reported the news that Amerang has been appointed as a DC Direct distributor to the UK – because that's what they said in their press releases.
Amerang are pleased to announce that as from July 1st 2020, we have been appointed UK distributor for the hugely popular DC Direct range of licensed collectables.
DC Comics has dropped Diamond and Diamond UK as a distributor for their DC Direct line of toys, statues and collectables. We had previously been told that, with the rest of Europe, the UK would now use Sideshow as a distributor of DC Direct titles, coming direct from the US. We also reported concern from retailers as a result of not amortising shipping like Diamond UK used to, that the prices they were charged were far higher than Diamond would charge. So the idea that Amerang might offer an alternative at this time, now that Diamond and Diamond UK were no longer distributing DC Direct, was a popular one. But it was not to be, it appears that Amarang may have overstretched with their press releases, and they have just been in touch to say that they are only subdistributing to the UK, from Sideshow. Bleeding Cool has amended our original report to reflect this. Sorry, everyone.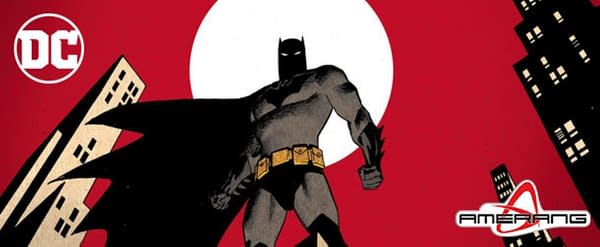 An Amerang representative also pointed out to me that if Amerang were to match the discounts and prices that Diamond and Diamond UK offered British retailers, then Amerang would actually be losing money. It's a stark demonstration of the difference between the two systems and the price hikes that retailers are dealing with after DC's decision to drop Diamond. Bleeding Cool was one of a number of voices that persuaded DC Comics to still use Diamond UK for their comic book – for the rest of this year at least, due to cost and shipping concerns – but that does not hold with the DC Direct line of statues, toys and other collectibles.
Sorry for those who got their hopes up on this one. But Amerang is there for the UK market – for DC Direct and many other lines. It is just now a whole different ballgame than it was with Diamond UK. The world has changed, and such lines have changed with it, and we'll have to pay the price.