Amerang to Distribute DC Direct Statues and Toys to UK Comic Stores
UPDATE: Contrary to Amerang's press releases, Bleeding Cool has now been informed that Amerang will only be subdistributing DC Direct items from Sideshow, so Amerang is not a direct DC Direct distributor as reported below. The original article runs below with claims struck out.
Bleeding Cool has been told by DC representatives that we were instrumental in persuading DC Comics to continue to use Diamond UK to distribute comics to the UK – until the end of the year at least. But now it seems that West Sussex company Amerang has been appointed a distributor for DC Direct's line of toys, statues, collectables and the like within the UK – and we had nothing to do with that at all. As they say on their website,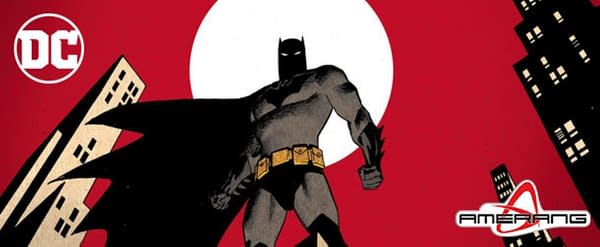 Amerang has been supplying the toy & hobby trade with a broad selection of the world's finest products from the biggest brands, since 1982. We are continually updating our products, keeping ahead of trends and demands, with a broad selection of collectable die cast, model kits, remote control models and a vast selection of TV, Film and comic related licensed products.
And now adding DC Direct. They state that
Amerang are pleased to announce that as from July 1st 2020, we have been appointed UK distributor for the hugely popular DC Direct range of licensed collectables. DC Direct has produced numerous statues, busts, and action figures based on their iconic characters. Current lines include Batman: Black & White, Bombshells, Cover Girls, Battle Statues, the Designer Series, and Harley Quinn: Red, White, & Black. This is a very exciting addition to our distribution line up and ensures Amerang continues to provide the best selection of licensed products from the very best brands around. Full details of the current available range can be found via the links below. Stock for this exciting range is due to be arriving into our warehouse throughout Q3 and Q4 this year
The current range can be viewed online here. Remember this is just for the UK. Aside from Amerang, the only DC Direct-approved distributor outside of North America is Sideshow – apparently DC won't let UCS or Lunar distribute DC Direct items to Europe. When approached by European stores, they were told to approach two other distributors in Germany and the Netherlands. Retailers contact me to say that they will not be getting the same discount terms they received for DC Direct toys and statues when Diamond distributed them, and as a result may be giving up carrying the lines.
What Amerang can offer comic book stores in the UK for the DC Direct line, we wait to see.