Mezco Toyz fans are freaking out as the company has just announced that tomorrow we will finally see pre-orders go live for the long awaited Batman 1989 figure. This figure will finally feature Michael Keaton Batman in all of his glory. We don't have a full glimpse of what we will be expecting but they have released a couple of pictures in the meantime. The figure shows off the Batsuit in all of its black and yellow glory too. I am curious to see what accessories will come with him. A grappling hook and batarangs are usually a must have for a character like this and I want to see more.

I wonder if Mezco Toyz will continue with the Batman 1989 line. If so then a lot of custom Joker figures will be replaced by an official Jack Nicholson figure. I would love to see either a solo figure release of a special two-pack like Mezco Toyz did with Batman and Black Mask. Until then we have this solo release to look forward too. So far the only details we have are that the figure will cost $110 and he is set to ship out between August and October 2020.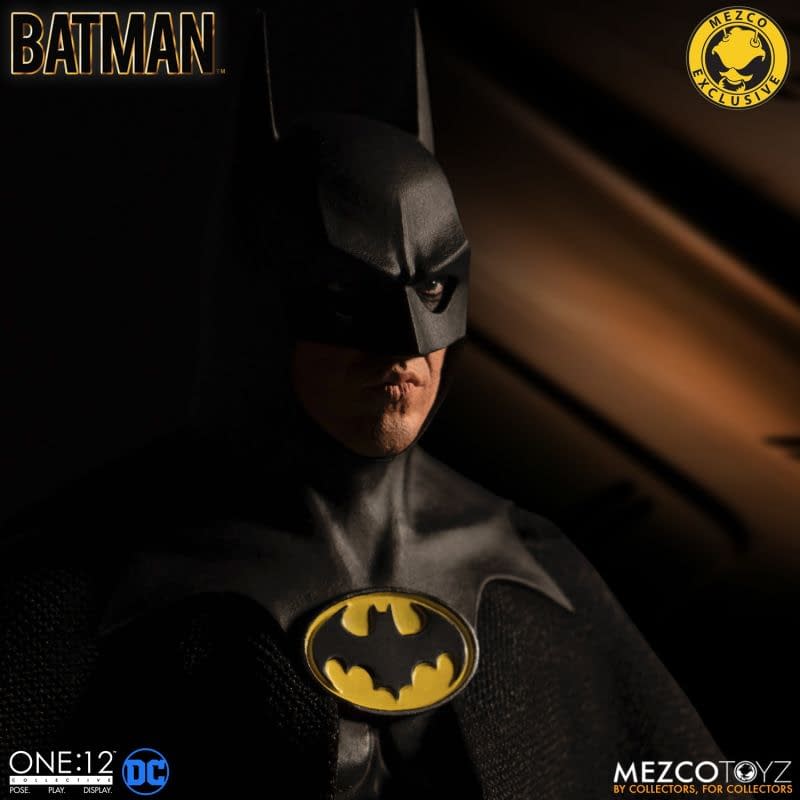 Pre-orders are set to go live tomorrow, January 15, 2020, at 12 pm Eastern Time. You will be able to find the link located here for easy access. Stay tuned here at Bleeding Cool for full coverage and images once the figure finally goes live. I can't wait to see what Mezco Toyz has in store for this figure and Batman 1989 fans can finally relax. Don't forget to check out some of the other upcoming Batman figures coming soon from Mezco Toyz and prepare your batcave for a new collectible.
Enjoyed this article? Share it!