Batman is Here for Our Next McFarlane Toys DC Multiverse Figure Review
Batman is one of the biggest DC Comics characters out there. So it is no surprise he is included in the first wave of action figures that are coming out from McFarlane Toys. There are a couple of figures in the wave I can't wait to get my hands on too. We have already seen two of the figure in the set as Superman made our exceptions soar. You can found our review for not only the Action Comics #1000 figure but the Animated Superman figure too here. However, we won't be soaring high but down in the grim wit Gotham's caped crusader, Batman. I was not going into this review with high expectations as there are hundreds of Batman figure out there but wow was I in for a treat. Enough talk lets just dive right into the McFarlane Toys Detective Comics #1000 Batman figure.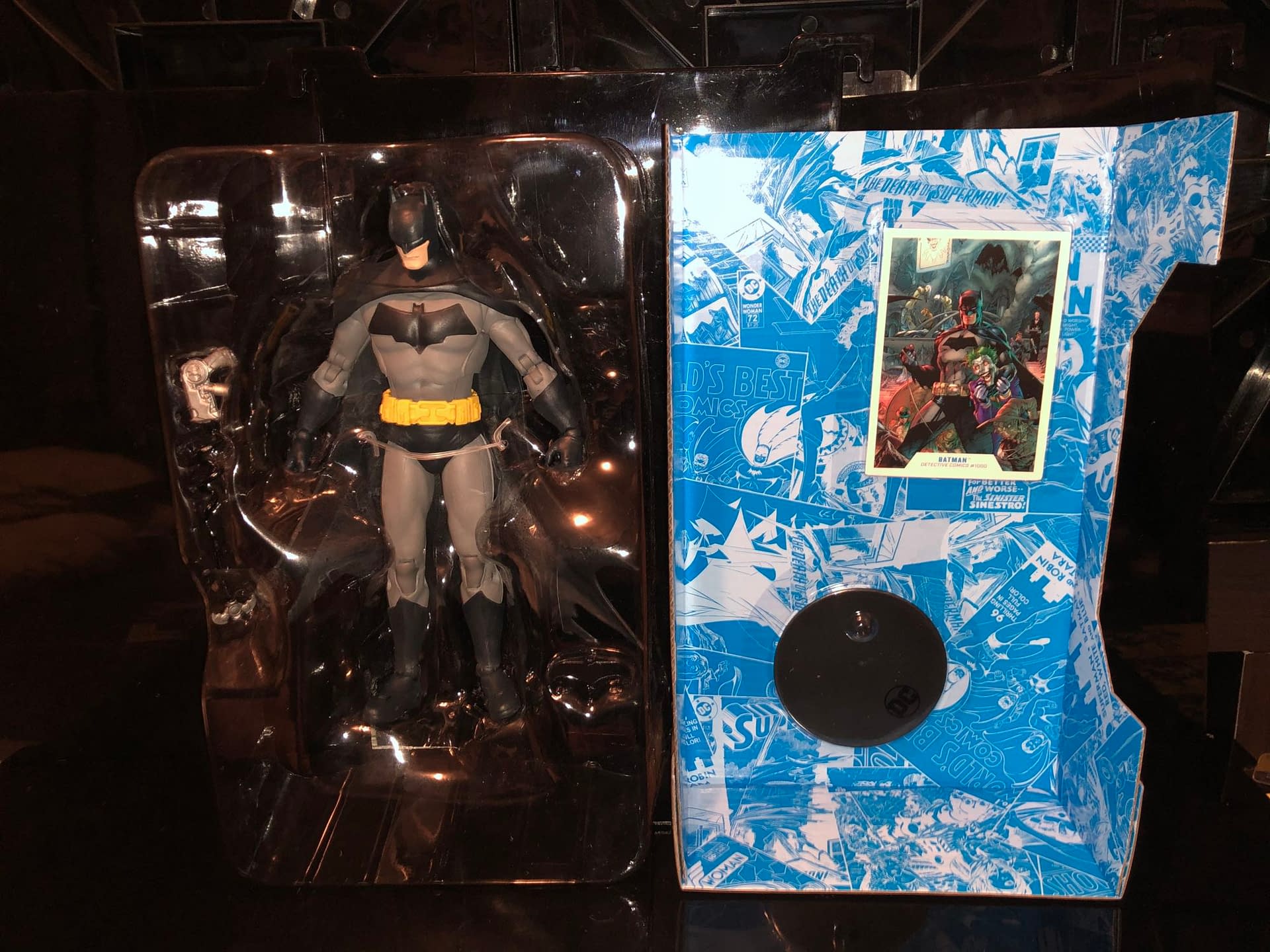 The packaging for these figures is pretty simple and it goes very well with Batman as the black exterior matched this dark interior. The blue backdrop is nice and it shows a nice set of DC Comics images which is a nice addition. The included card and then display stand are attached by plastic to the comic backdrop so it could be an issue for major collectors that wanna save the packaging.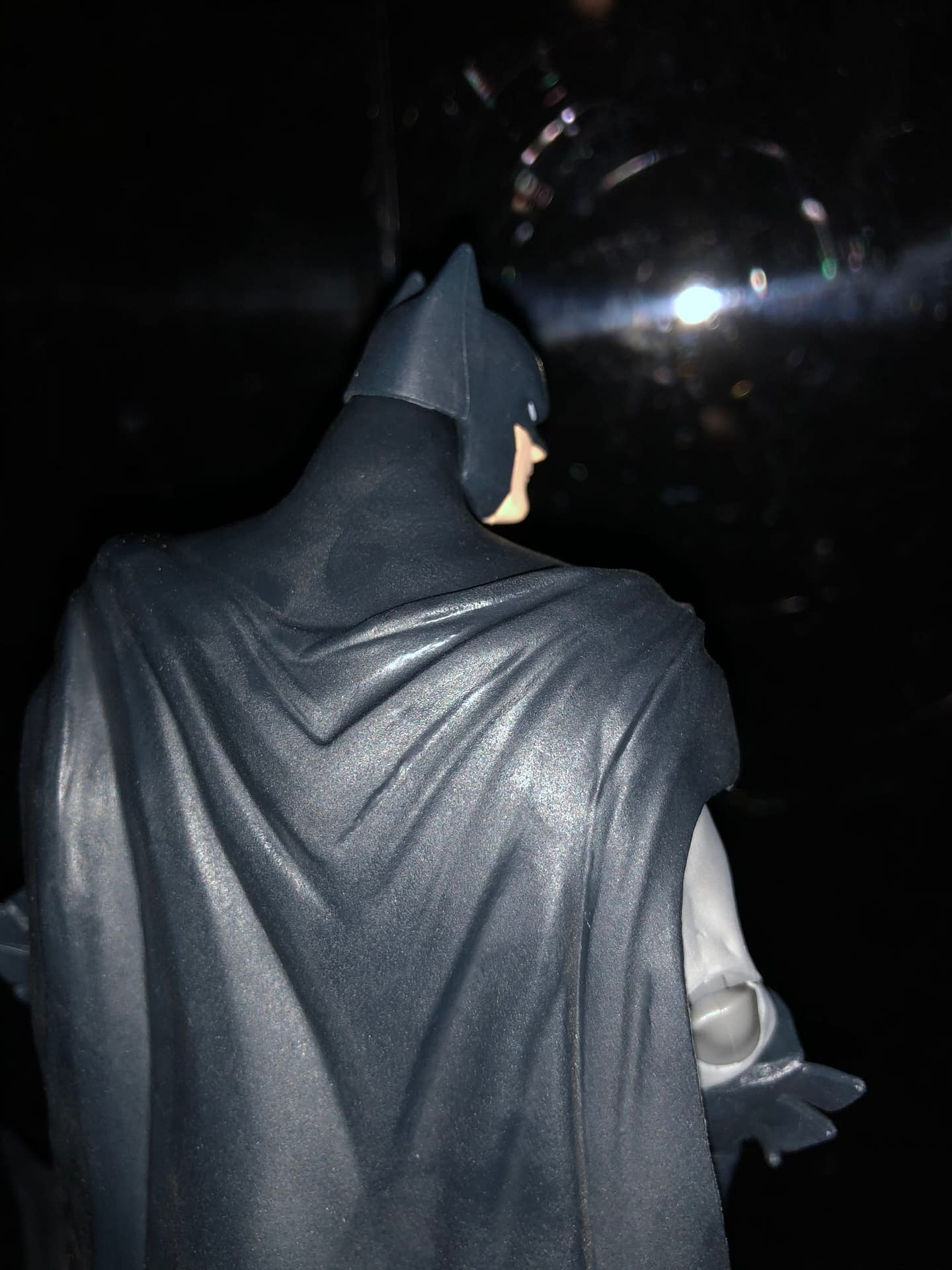 Batman is nicely made and I was surprised. I'm not a big fan of plastic caps but does get quite well with this figure. There is not a lot of muscle definition on this figure but with some shading, it could really add more to it. He is featuring his Detective Comics #1000 suit and it is nicely done. The yellow utility belt obviously stands out from the rest of the suit and adds that nice comic book ascetic to him.
He does come with the two basic Batman accessories that are needed for any figure; a grappling hook and a batarang. I would like to see an added notch in the batarang so you could attach it to the utility belt. The grappling hook also features an attached and shooting grappling hook. I would love to see a removable grappling accessory in the future too. That way you can feature him shooting the grappling hook and also just holding it. That is not at all an issue with this figure though, and the added accessories are a nice addition to this figure on top of his design.
Batman does feature 22 points of articulation and that is pretty nice for all the posing you would want to do with this figure. This allows you to have a do a lot more than I that it would. A clothed cape would help not more with some of the kneeling poses but that can be accomplished with another figure. McFarlane Toys did a lot right by this figure and they were able to give us not only a great figure but an updated figure design. If you want to get your own you can find them in stores now or lock one down online here. Stay tuned here at Bleeding Cool for more DC McFarlane figure reviews comic soon!