Batman/TMNT Figure Line Kicks Off From DC Collectibles
Batman and TMNT fans have new figures to collect this fall at Gamestops, as four two-packs will be hitting featuring one Batman character and one of the Turtles per pack. These are based on the look of the characters from the Batman/TMNT movie from earlier this year. Before those begins to hit stores however, they produced a one-off figure to kick off the line. Mikey as Batman was originally a SDCC exclusive at the Previews World booth, and we got one to take a look at.
The box is neat! It is very much a DC Collectibles box, with the Batman Vs MTNT logo in the corner and the weird corner design. I don't know why they do that, anybody else know? Its super weird. The rest of the available two-packs are on the back- Batman and Leo, Robin and Raph, Batgirl and Donnie, and Alfred with Mikey. These start hitting in September and can be preordered now.
Today however we are looking at Mikey as Batman, and boy was I wrong about this figure. When I first saw it, I actually thought it was dumb. Once you get in in hand however you realize that this may be one of the best figures DC Collectibles have ever put out. The soft goods cape drapes perfectly no matter what pose he is in. Its length works to its advantage. The sculpt is so much fun, and the chunky parts add to its character. He is super poseable, with some articulation points I was not used to a DC Collectibles figure having. He also comes with a pizza manhole cover that makes no sense to me since I haven't seen the movie, and interchangeable hands and a slice of pizza.
Most of all- this toy is FUN. Action figure collecting is getting to be a drag sometimes, and a figure like this goes a long way to reigniting that passion. It also changed my mind on the two-packs, I cannot wait to get these versions of the Turtles.
You can find this figure in comic shops and Gamestops now.
---
---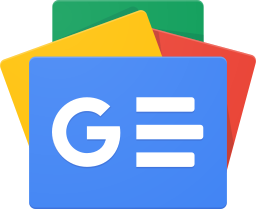 Stay up-to-date and support the site by following Bleeding Cool on Google News today!