Batman has hit his 80th Anniversary this year. Spanning over 80 years we are seeing a lot of new Bat-family and legacy collectibles release. My favorite releases are the generations from different costumes to new and unique multiverse Batmen. XM Studios Premiere Collectibles is releasing one of the coolest statues this year. Bloodstorm takes place after Batman: Red Rain where Batman meets Dracula. After he wins and takes the toll against the king, Batman must fight his lust for blood after his return to Gotham. XM Studios Premium Collectibles captures the gothic horror of this Elseworld Batman vampiric story. This vampire hero clutches on to the grave of Bruce Wayne. With two separate head mold, you can swap between fangs and normal heads. The statue is hand-painted and is made to order. These are limited edition statues and this gothic horror style is beautifully crafted with eerie detail and a must for Bat-fans.
The Bloodstorm 1:6 Scale Batman Statue is priced roughly at $456 (after conversion). It can be lowered if you are a member or if you pay off the statue in full. No release date announced just yet but preorders are going live September 25th and located here.
He wants blood below:
Bloodstorm Batman 1:6 Iconic Cover Art is a new XM line where we release 1:6 Batman statues based on the iconic cover art of the comics throughout the years. To celebrate 80 years of Batman, we are rolling out Bloodstorm! Inspired by the cover art for Batman: Bloodstorm, the second part of Batman & Dracula Trilogy as part of the Elseworld comics line released in the 1990s.
Size matters, but Quality even more so! The new XM DC 1:6 line is specially designed for collectors who desire more space-friendly collectibles, without compromising on the incredible details and quality of larger collectible pieces. At 1:6 scale, XM's creative direction is to showcase more abilities, powers, and the essence of the characters in a bold, dynamic and storytelling style. The new XM 1:6 DC line will amaze you with the details you don't expect at this scale.
Features:
– Two (2) Batman Headsculpts (1 with his Vampire fangs unsheathed!)
– Crafted in cold-cast porcelain.
– Each painstakingly handcrafted statue is individually hand-painted with the highest possible quality finish
– ES: Made-to-order (MTO)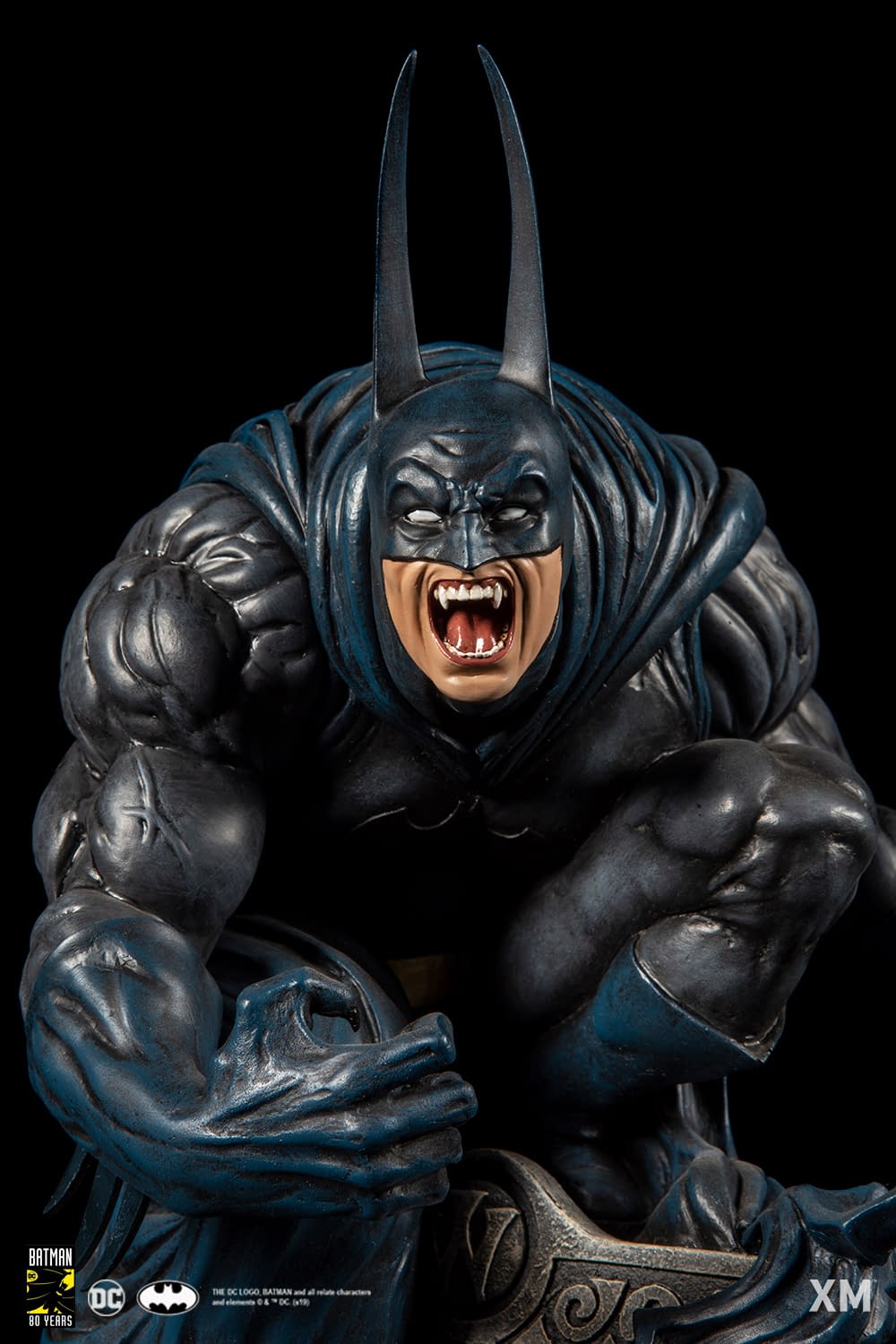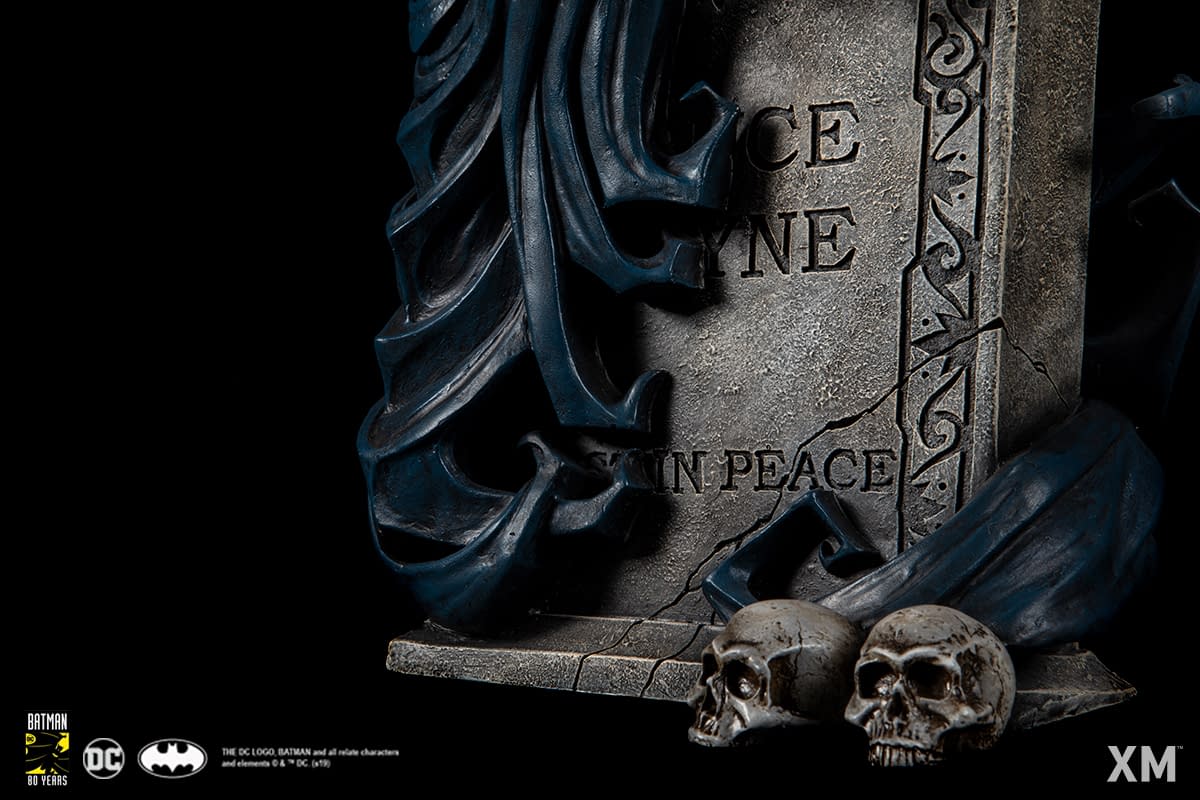 About Batman: Bloodstorm – "The second part in the vampiric trilogy, this book begins where BATMAN: RED RAIN ended. Batman has destroyed Dracula but at the price of his own humanity. Now the famed protector of Gotham is a vampire himself and must battle his own bloodlust as he attempts to be the savior of the innocent."…