Posted in: Collectibles, Prime 1 Studio | Tagged: brainiac, dc, injustice, Prime 1 Studio, statue, superman
---
Brainiac Is Here for Superman In The New Prime 1 Studio Statue
Brainiac has arrived on earth to kill Superman himself. After destroying Krypton in the Injustice universe, he has changed his course to finish what he started by killing at the last Kryptonian. Prime 1 Studio is giving Brainiac the statue he deserves with its newest release. There are two versions of the statue, one is the standard and the other is a Prime 1 Store exclusive that includes an extra head swap. The statue stands roughly 30 inches tall and showcases Brainiac with his technical arms on top of a robotic skull that has light-up features. This statue does include swap out pieces for the tentacles to change the claw positions. The statue does give me mad Doctor Octopus vibes but after playing the Injustice 2 video game I appreciate this statue a lot more. The texture and the colors of the statue really shine here, as you can see Prime 1 definitely put a lot of effort into this. The statue itself is perfect for any fan of the Injustice video game series or fans of Brainiac.
The Brainiac Masterline Injustice 2 statues from Prime 1 Studio are set to release between October 2020 and February 2021. The standard edition is priced at $999 and is available for pre-order and that link is located here. The Prime 1 Studio exclusive Brainiac statue is priced at $1049 and is available for pre-order here.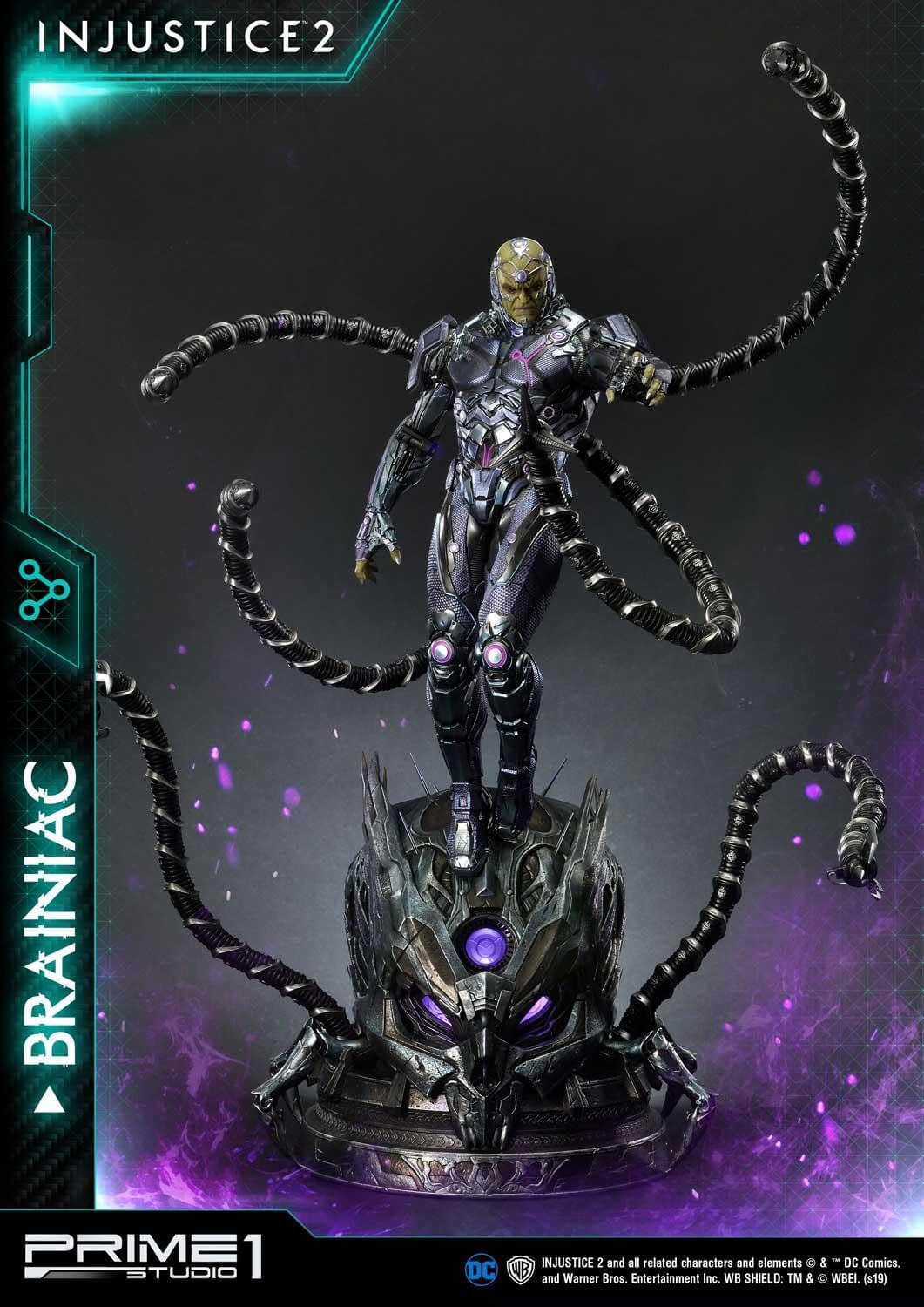 Premium Masterline Injustice 2 Brainiac Standard and Exclusive Version
"My point of origin was a thousand light-years removed from Mars, on the planet Colu. I am… Brainiac."
Prime 1 Studio is excited to present the Injustice 2 Brainiac Statue!
Injustice 2 is a spectacular fighting video game that is a sequel to 2013's Injustice: Gods Among Us. It was released by NetherRealm Studios, known for creating the recent Mortal Kombat games. Injustice 2's storyline centers around Batman and his allies as they try to rebuild the planet after taking down Superman and ending his regime. However, the arrival of the new villain group called "The Society" as well as the arrival of Brainiac forces Batman to free his old friend to help him fight the enemies.
Brainiac is the main antagonist of the game, who roams the universe, collecting knowledge to increase his intellectual and scientific skills. The Brainiac Statue is a beautifully crafted piece. We recreated his tall, muscular body with high attention to detail. The base of the statue is inspired by Brainiac's warship.
Don't miss out to add Brainiac Statue to your Injustice 2 collections!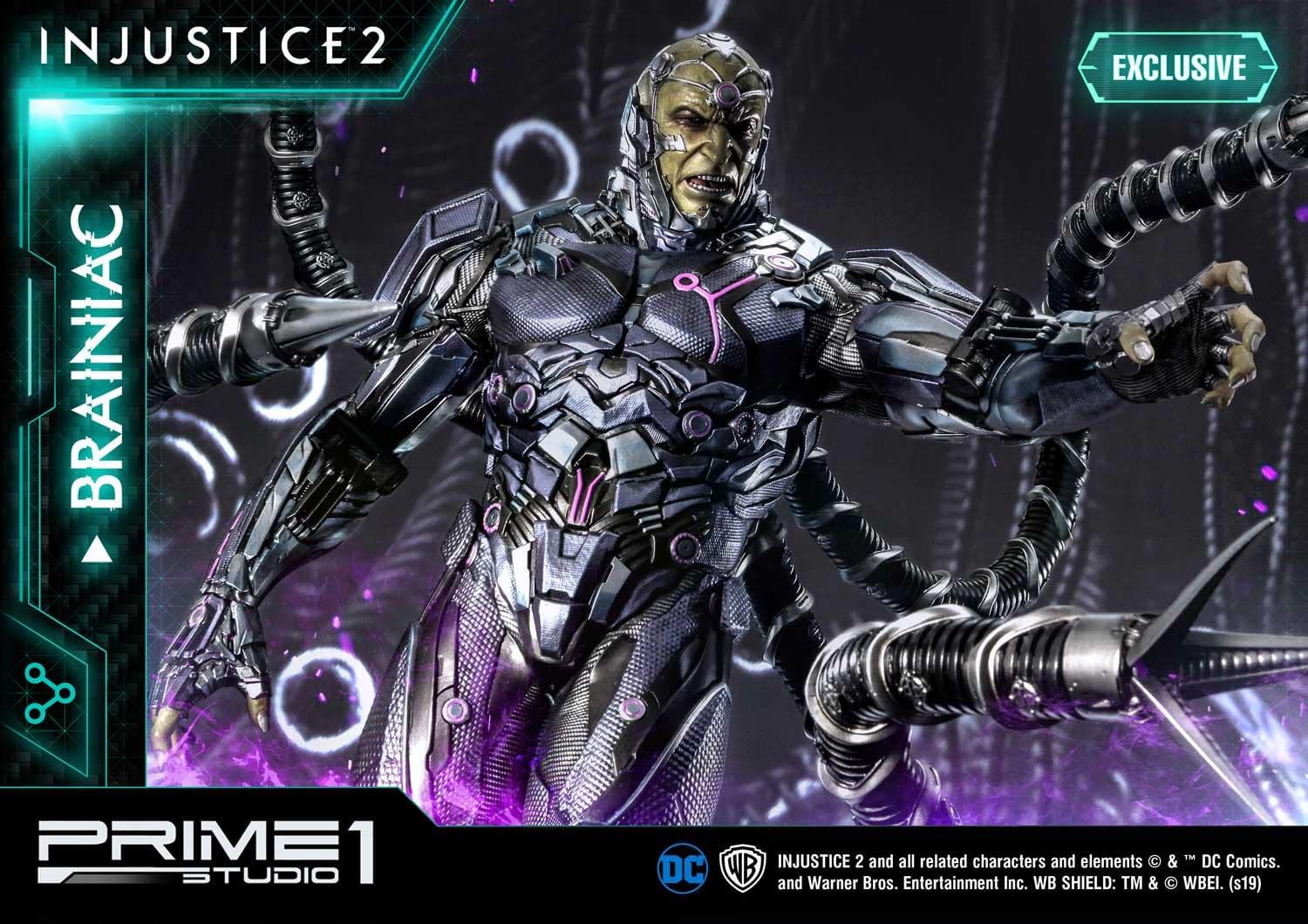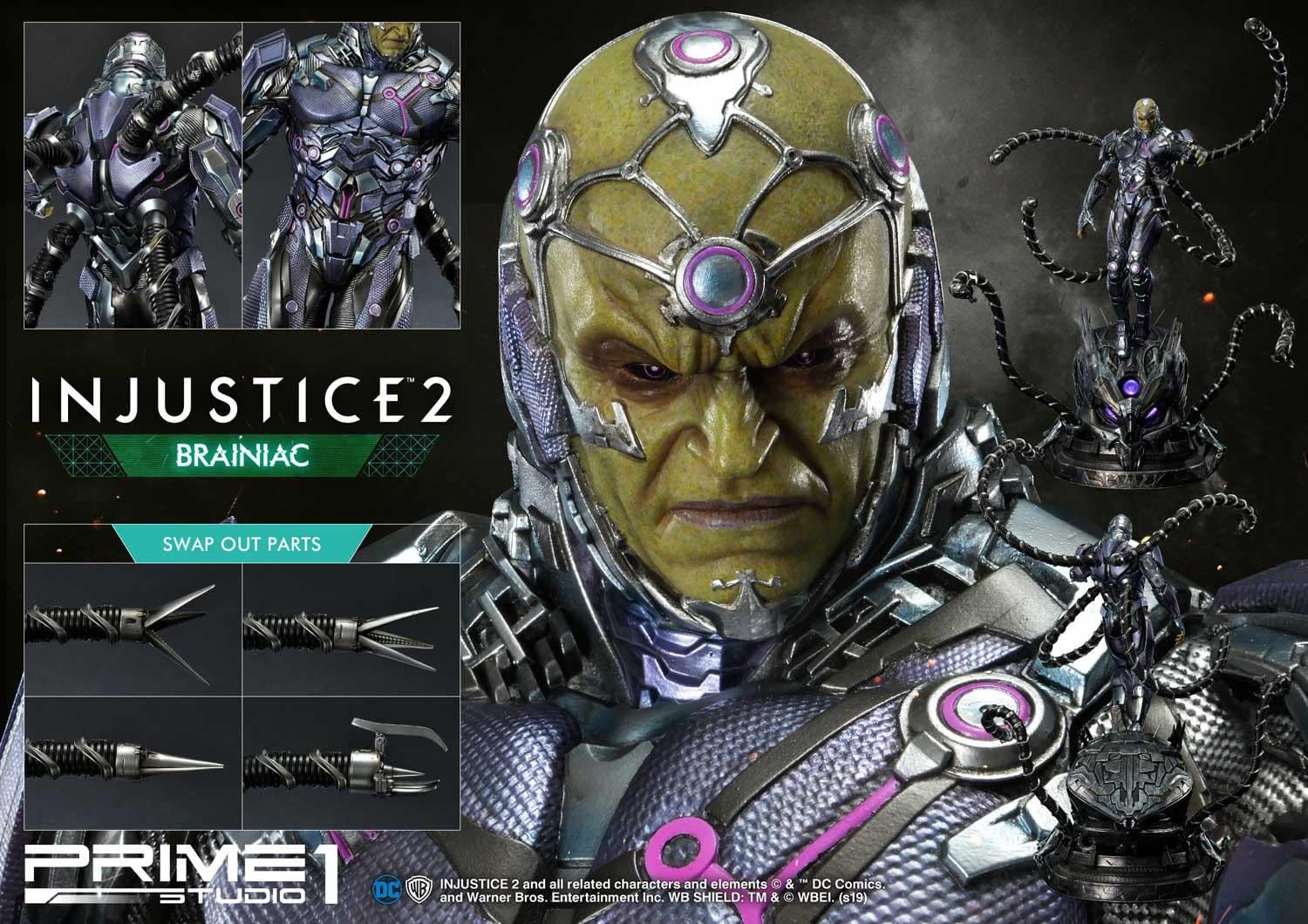 Specifications:
– Statue Size approximately 30 inches tall [H: 75cm W: 37.8cm D: 63.8cm Max width: 140.1 cm (with tentacles stretched to the side)]
– One (1) designed theme base with a LED light-up function
– Four (4) different types of tentacles head
– One (1) alternate Portrait with different facial expression (Exclusive Version Only)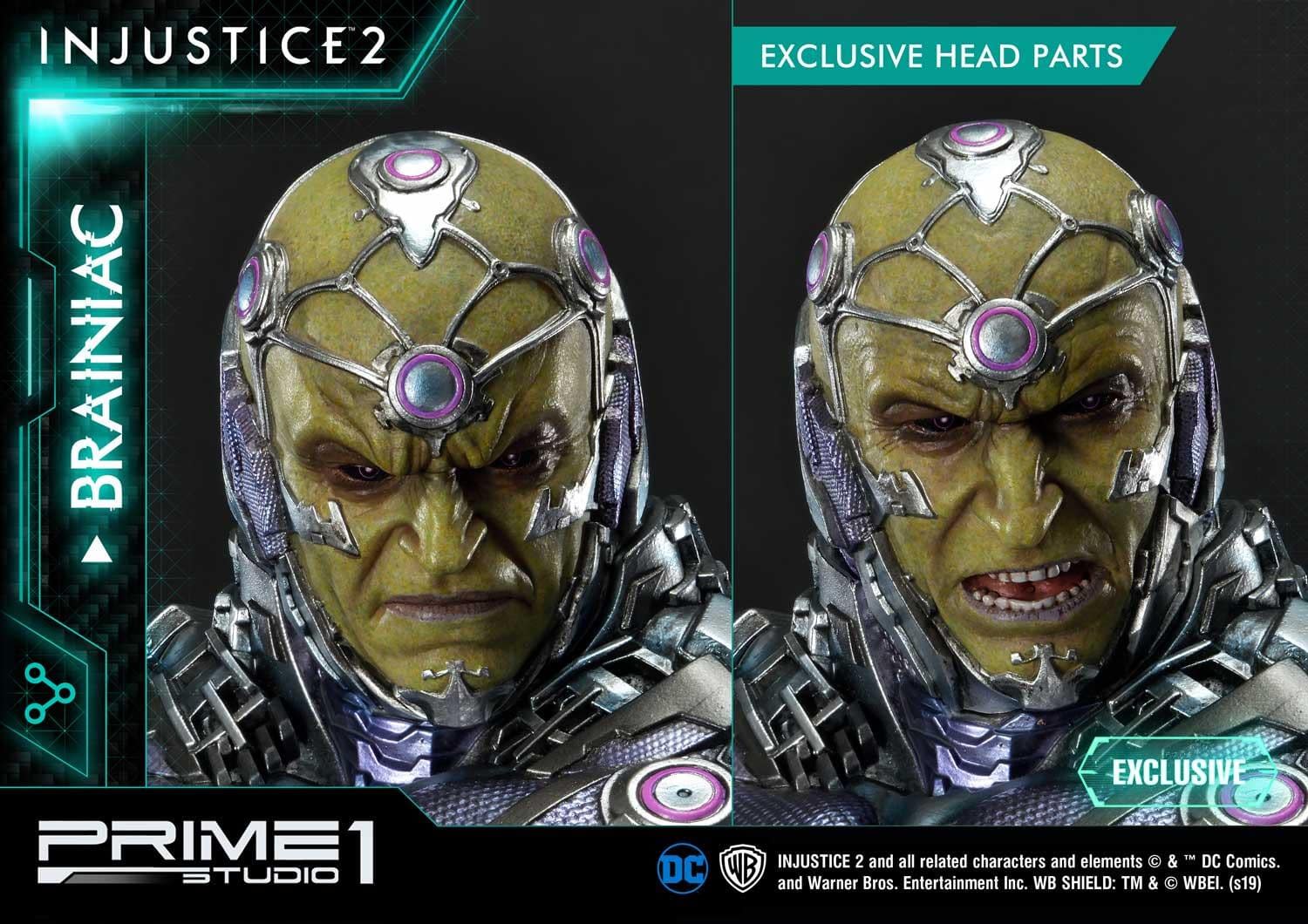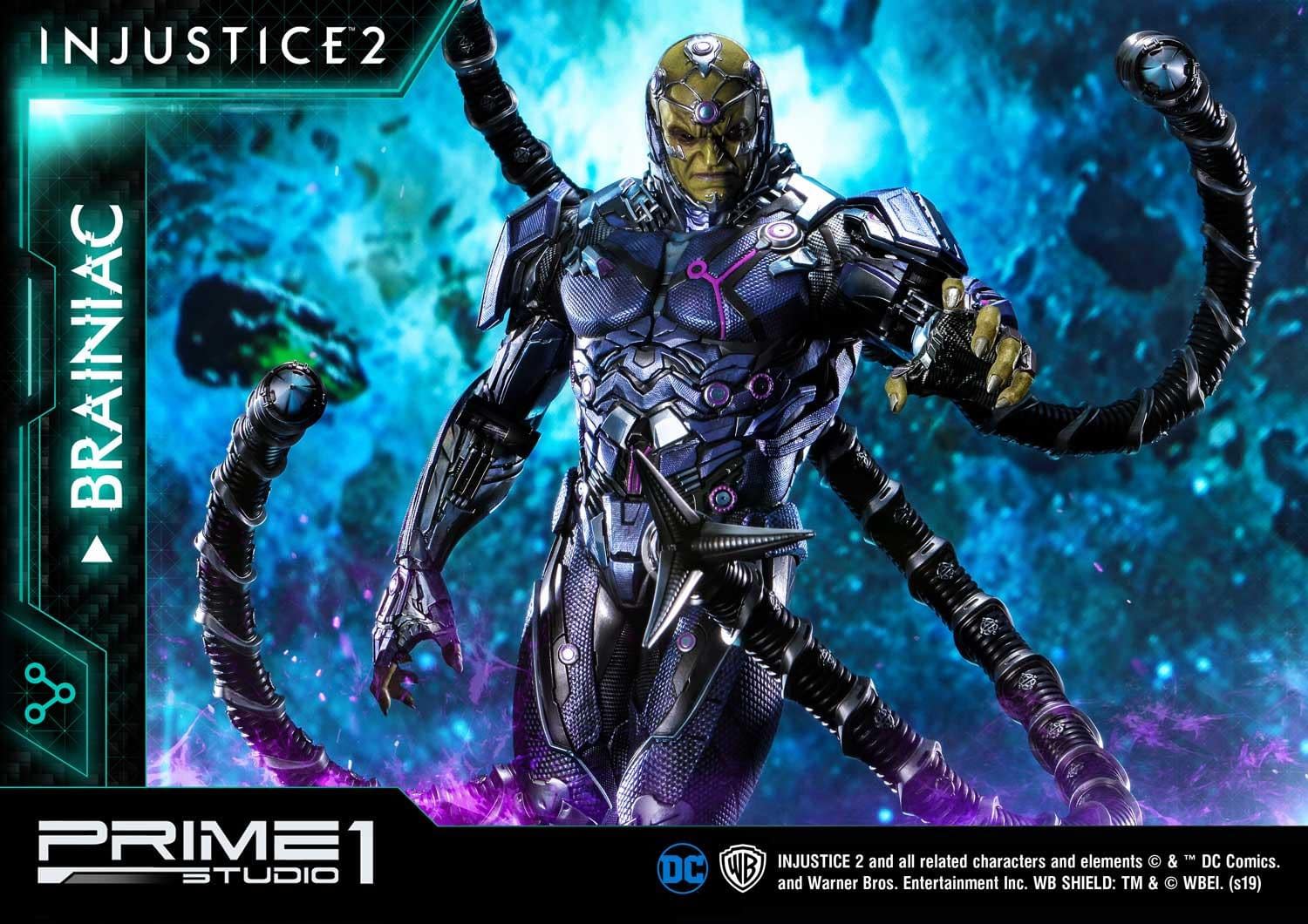 ---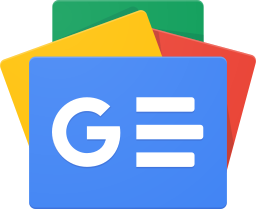 Stay up-to-date and support the site by following Bleeding Cool on Google News today!