Captain America is the Frontline in the New MAFEX Figure
Captain America is back in action as he is getting a new MAFEX figure from Medicom. This figure is based on his Avengers: Infinity War appearance and is packing with detail. The figure comes with a nice set of accessories from the film too. Cap comes with both hand shields that Black Panther gave him, a secondary head, and both weapons from Proxima Midnight and Corvus Glaive. MAFEX is bringing the heat with this figure and looks quite similar to Chris Evans and that is always a plus. This ould be a great figure for any Avengers fan.
The Captain America MAFEX Figure from Medicom is priced at roughly $71. He is set to release in October 2020 and pre-orders are online and can be found here. Don't forget to check out all the other MAFEX figures coming soon from Medicom.
"I'm not looking for forgiveness, and I'm way past asking for permission."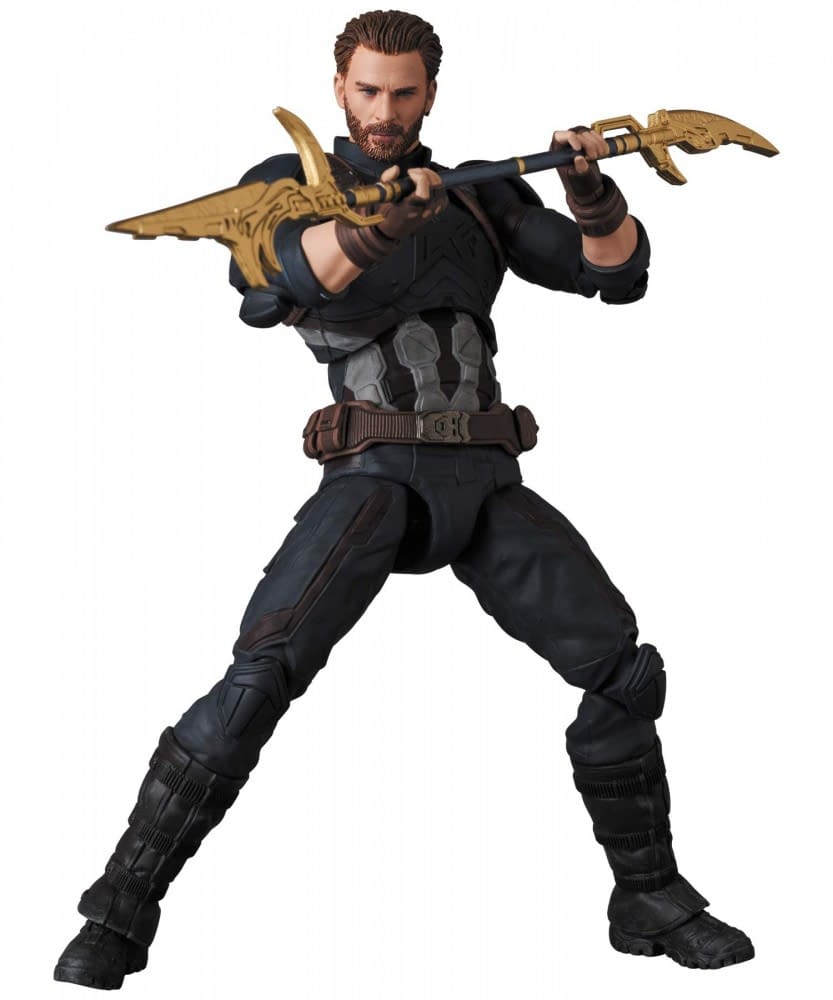 Mafex No.122 MAFEX CAPTAIN AMERICA (INFINITY WAR Ver.)
The best form and outstanding movable area are compatible! The strongest action figure ever! Scheduled to be released in October 2020
Reference retail price ¥ 7,800 (excluding tax) $71
* Consumption tax will be charged separately.
Head prototype production Kyoichi Shimazaki
Prototype production PERFECT-STUDIO
Height approx 160mm
From the movie "AVENGERS INFINTY WAR",
CAP "CAPTAIN AMERICA" three-dimensional!
Precisely reproduce the shape and texture of the suit!
Two heads included!
Left and right shield (before deployment, after deployment) included!
Sword of Covas Grave,
Proxima Midnight spear included!
With various wrist parts included
Various actions can be reproduced!
Movable figure stand included!
※ We photograph sample under supervision.
一部 Some items may differ from the products on sale.
(C) 2020 MARVEL