Captain America is on the battlefield to take on Thanos. The Captain America scenes at the end of Avengers: Endgame was nothing but spectacular and patriotic. Since those final moments, we have seen a nice variety of Captain America collectibles come out. This time it's from Good Smile Company with their newest Nendoroid DX figure. The figure comes with two face plates so you can switch between the standard as well as a courage styled face. You also get the ability to have him masked or unmasked. He does come with two separate shield accessories one being complete the other one being shattered. He does come with an entire second outfit one that seems to be based on the first Avengers film. We are also treated with multiple interchangeable hands as well as a little Mjolnir. The Cap figure also comes with a special stand base that is based on the final battle sequence. This is a cool little figure that any Captain America fan should have or a fan of Avengers: Endgame.
The Avengers: Endgame Nendoroid DX Captain America by Good Smile Company is priced roughly at $88. He is scheduled for release May 2020 and a pre-orders for him are already live in located here from Good Smile Company as well as here for USA distribution.
Avengers….Assemble.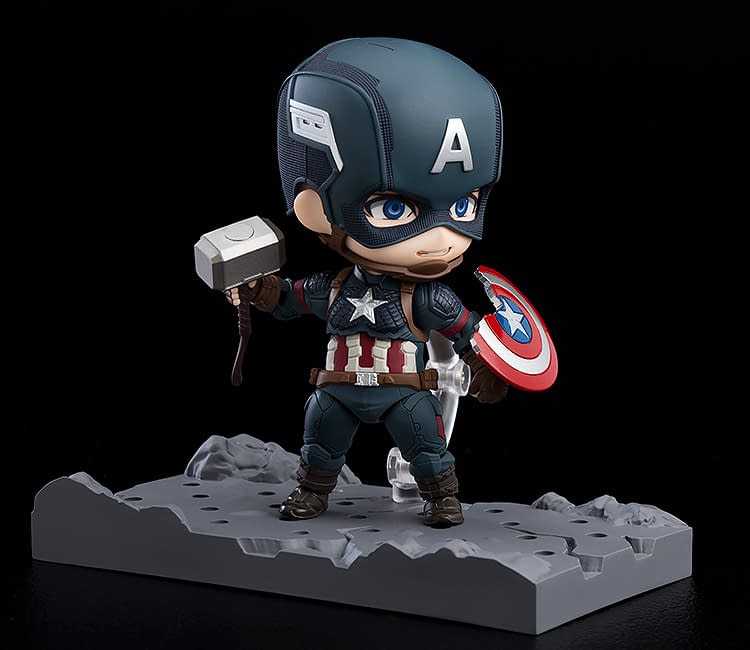 Nendoroid Captain America Endgame Edition DX Ver. (Nendoroid Captain America Endgame DX Ver.)
"Captain America" ​​appeared in DX version from "Avengers: End Game"
From "Avengers: Endgame", the Nendoroid of "Captain America" ​​appears in the DX version. The chest and shoulder patterns characteristic of this work have also been reproduced. A regular face and a brave face are available as replacement facial parts. As an optional part, it comes with a round shield that you let go of in the past. In addition, bangs, occipital region, and mask parts are also included so that you can enjoy both the mask and the face.
The DX version comes with a costume body worn in the past world during the play. In addition, the shield destroyed by Sanos and Mjornia are included, so you can reproduce the "assemble" scene in combination with a special pedestal inspired by the final battle. Enjoy "Captain America", the culmination of MCU Phase 3, even on Nendoroids.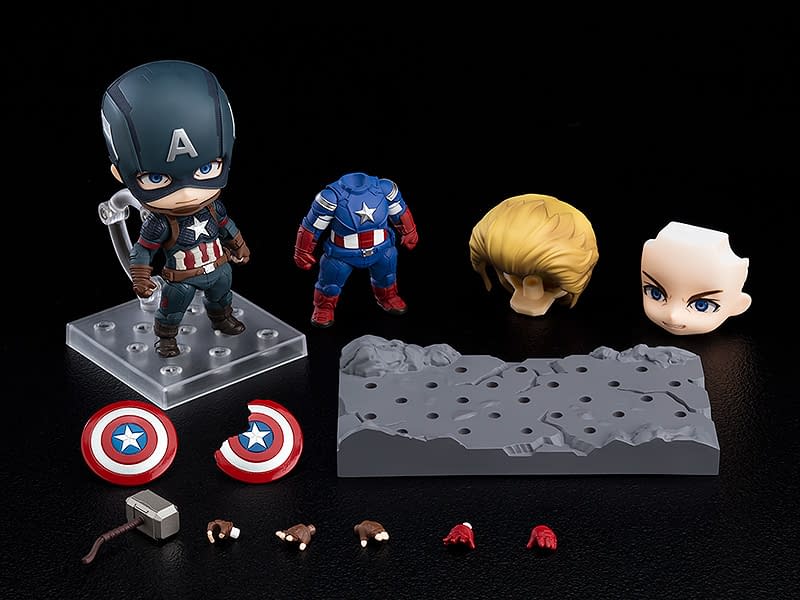 Enjoyed this article? Share it!