Horror fan's favorite couple is back and ready to literally break your heart. Mezco Toys announced on Valentine's Day that Chucky and Tiffany are here with Living Dead Dolls. This special two pack comes with both figures that are 10" tall and both have 5 points of articulation. They will both be packed in special window paneled packaging together which is pretty neat. These are perfect for horror dolls collectors but their appearance could push away fans of Chucky as they updated his look to a more "doll" looking style. These are two creepy figures that will grasp the right eye of any true fan though.
The Mezco Toyz Living Dead Dolls Chucky and Tiffany 2-Pack are priced at $92.00. They are expected to kill once again between May and July 2020. Pre-orders for them are already live and can be found located here. Check out the other Living Dead Dolls figures also coming soon to enhance any horror fans collection.
Till death do us part…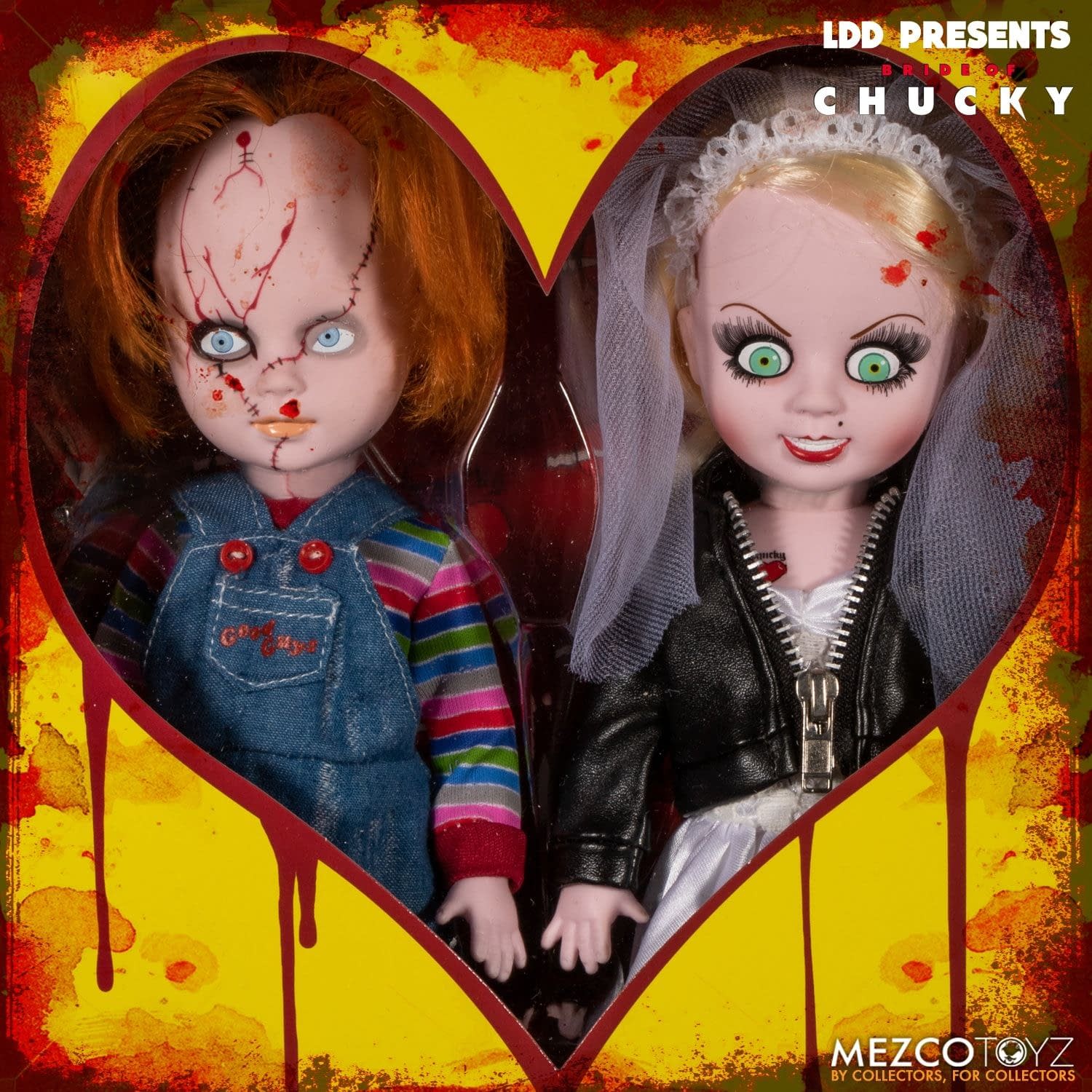 LDD PRESENTS Chucky and Tiffany Box Set
Till death do us part!
Back by popular demand, LDD Presents Chucky and Tiffany.
Chucky – the homicidal doll who contains the spirit of Charles Lee Ray, a serial killer better known as "The Lakeshore Strangler", is now joined by his beloved Tiffany – the doll who contains the soul of his longtime paramour, a misguided and equally homicidal aspiring actress.
Chucky sports his signature 'Good Guys' overalls and comes complete with a butcher's knife that he can hold neatly in his right hand. Tiffany wears a leather jacket over her bridal gown and comes with a removable veil.
Chucky and Tiffany stand 10" tall and feature 5 points of articulation. They are packaged together in a window box, perfect for display.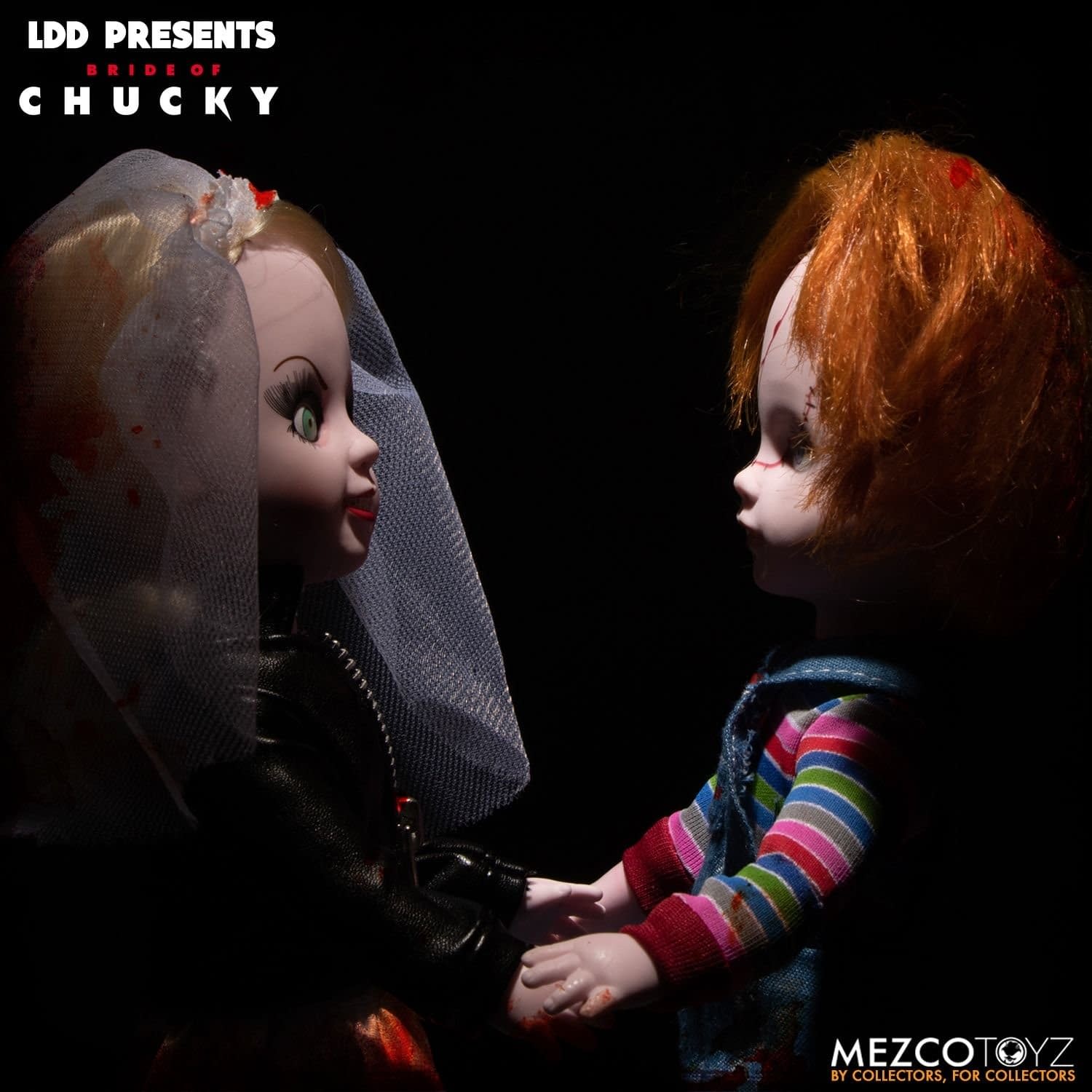 Enjoyed this article? Share it!