Clone Commander Obi-Wan Kenobi Joins the Battlefield [Review]
Obi-Wan Kenobi is an iconic character inside the world of Star Wars. He is easily my favorite character out of the giant long list of heroes and villains. I just loved how Star Wars: The Phantom Menace mainly focused on the character. I can't wait to see what lies ahead with the upcoming Disney+ show that will give us a new Obi-Wan Kenobi stories. Until then, we have collectibles to collect and toys to play with and this time we are taking a look at the Clone Commander Obi-Wan Kenobi Star Wars: The Black Series figure.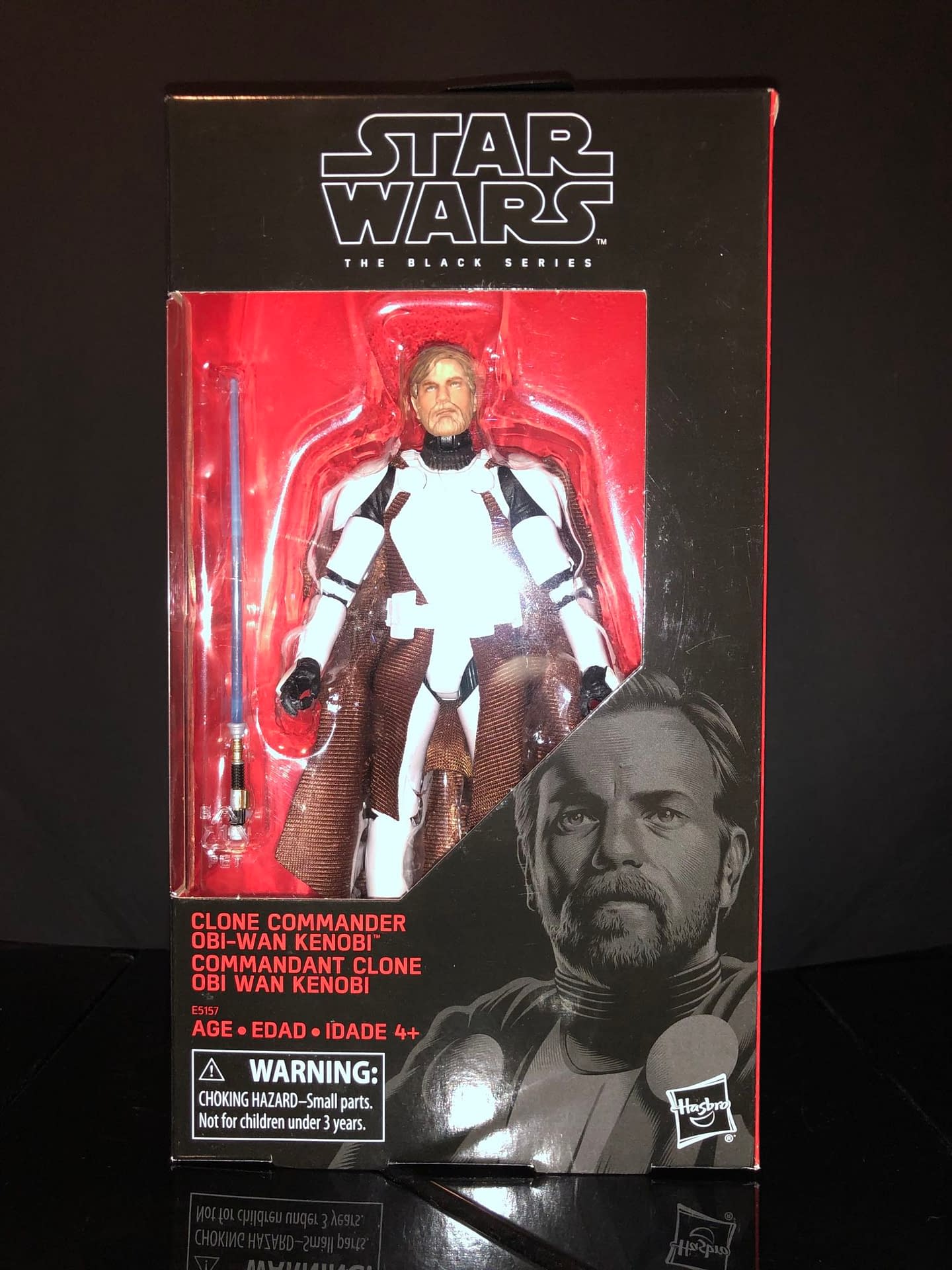 This Clone Commander Obi-Wan Kenobi is exclusive to Walgreens. They are kind of tough to find now so I'm glad I was able to find one when I had the chance. The packaging is quite simple with a portrait of Obi-Wan Kenobi looking proud on the front and the simplistic black Star Wars box. Taking him out of the package you can see just how amazing this figure is. He only comes with his blue lightsaber accessory and a display stand with Star Wars on it.
One night little detail that I didn't realize until opening this figure is that the lightsaber can blade be separated from the hilt and can be attached to his belt if you wanted (oh and I did). The one difficulty I kind of had with him was the fabric over his chest. The fabric would seem to be pulled either left and right ad adjusting the belt would only mess it up further. That is not a total negative as you can always fix it to correct it but it was just annoying to get him in a very simple position. I do love the fabric on Obi-Wan Kenobi as it gives him a lovely dynamic feel to the figure.
His arms are slightly stiff I couldn't quite bend them and I was afraid to adjust the elbow on him and having it snap off. This figure is still quite handsome and I love this outfit for Clone Commander Obi-Wan Kenobi. Besides the confusion with the fabric placement, this figure is still amazing and should go in any Star Wars collection. The hardest part about getting this character would be finding it. eBay has some of them online for a little more expensive than you would want but here's a link if you want to see if you can find a deal. I hope we can see a General Anakin Skywalker in the future that would go perfect with this character. I hope Hasbro can open the gates for more the Clone Wars style figures and I know a lot of fans would appreciate it too.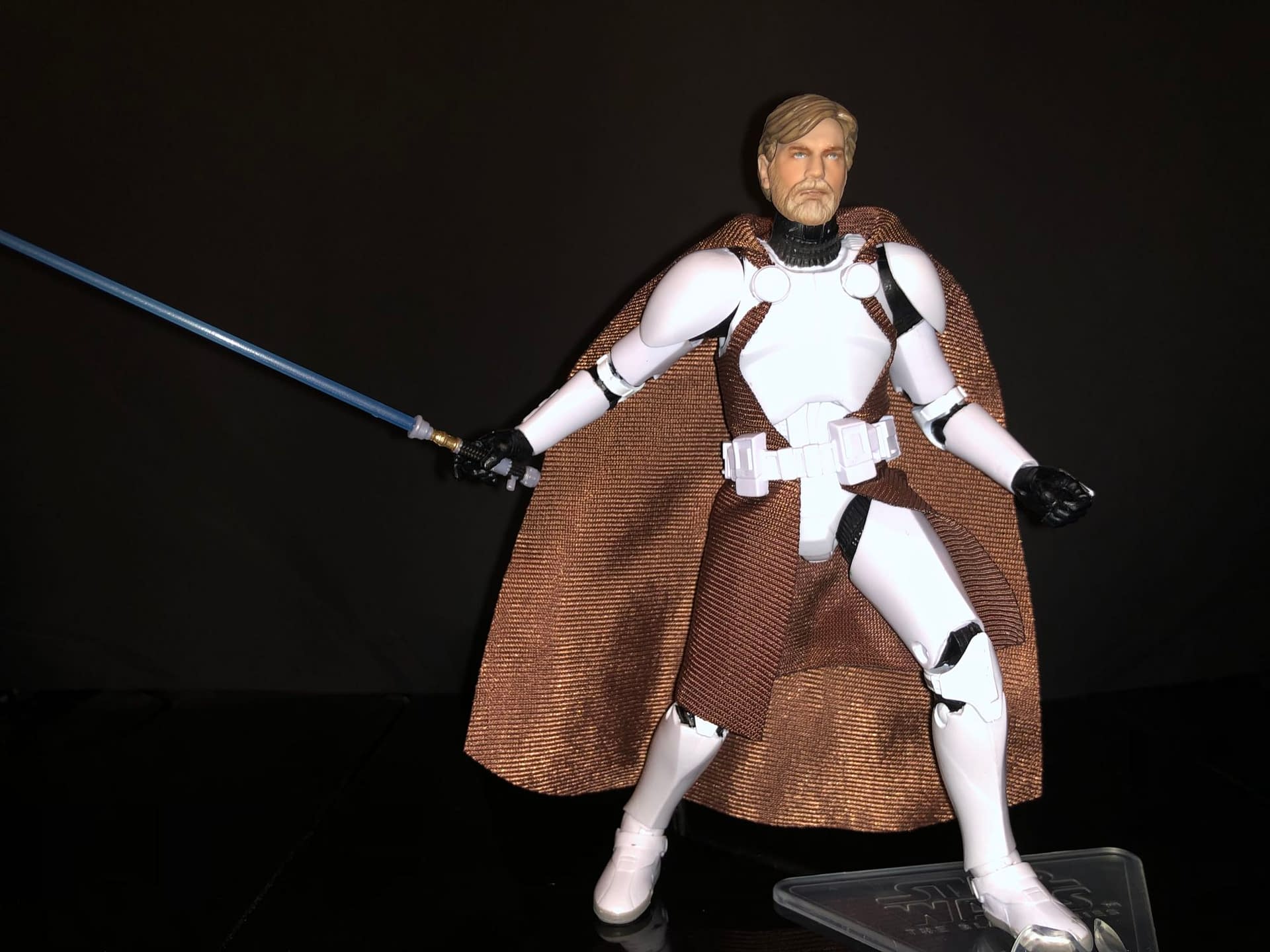 May the force be with you!