Dragon Ball Z fans have more to look forward too as Tamashii Nations has revealed some new figures for their S.H. Figuarts line. This time two new characters are coming to life and a new set of figure effects come available. First up is none other than Son Goku Kaio-Ken who will stand at roughly 5.5 inches. The figure will include some interchangeable pieces too! Goku comes with extra heads, three expressions, and some interchangeable hands. Besides the accessories for this Dragon Ball Z figure, the paint job is pretty nice with that pearl paint scheme. Next, fans are getting Captain Ginyu who will come in at roughly 6.6 inches. He too will feature a nice set of interchangeable pieces with three heads, a battle damaged chest, hands, and a four-star Dragon Ball. Lastly, Tamashii Nations has revealed new battle effects for your figures. This time is its a red "Soul" effect that can enhance any figure display you have going on. Apply these with the newly reveals Son Goku and it would be a great figure for any Dragon Ball Z fans collection.
The S.H. Figuarts Dragon Ball Z Son Goku and Captain Ginyu figures are set to go up for pre-order January 10th and are set to release in July 2020. Son Goku Kaio-Ken will be priced at $35 and you can find him located here and Captain Ginyu will be priced at roughly $65 and you can find him located here. The Energy Aura Red Effects are nicely priced at roughly $25 and can be found here.
"That's right. As a matter of fact, I too share the coveted ability to raise my fighting power at will, you know!"
S.H.Figuarts Son Goku Kaio-Ken
Reproduce the rising spirit of Son Goku with pearl paint! Goku who activates "Kaiou Ken" in a fierce battle with the strong enemies of the Dragon Ball Z series such as Ginyu, Vegeta, Frieza! The first inverted black hair in the series! Intense battle scenes can be reproduced!
■ Set Contents
· Body
• Replacement head
• Replacement face parts two
• Replacement wrist left and right each two
S.H.Figuarts Captain Ginyu
From the elite unit "Ginyu special squadron" which Frieza army boasts, Ginyu captain appears! Ginyu to enjoy various special fighting poses! You can enjoy various impressive poses that appear in the play! By replacing the chest damage parts and head parts, you can reproduce Goku replaced with Ginyu! Comes with a 4-star sphere with a diameter of about 26mm, inspired by the large Dragon Ball of the Namek star!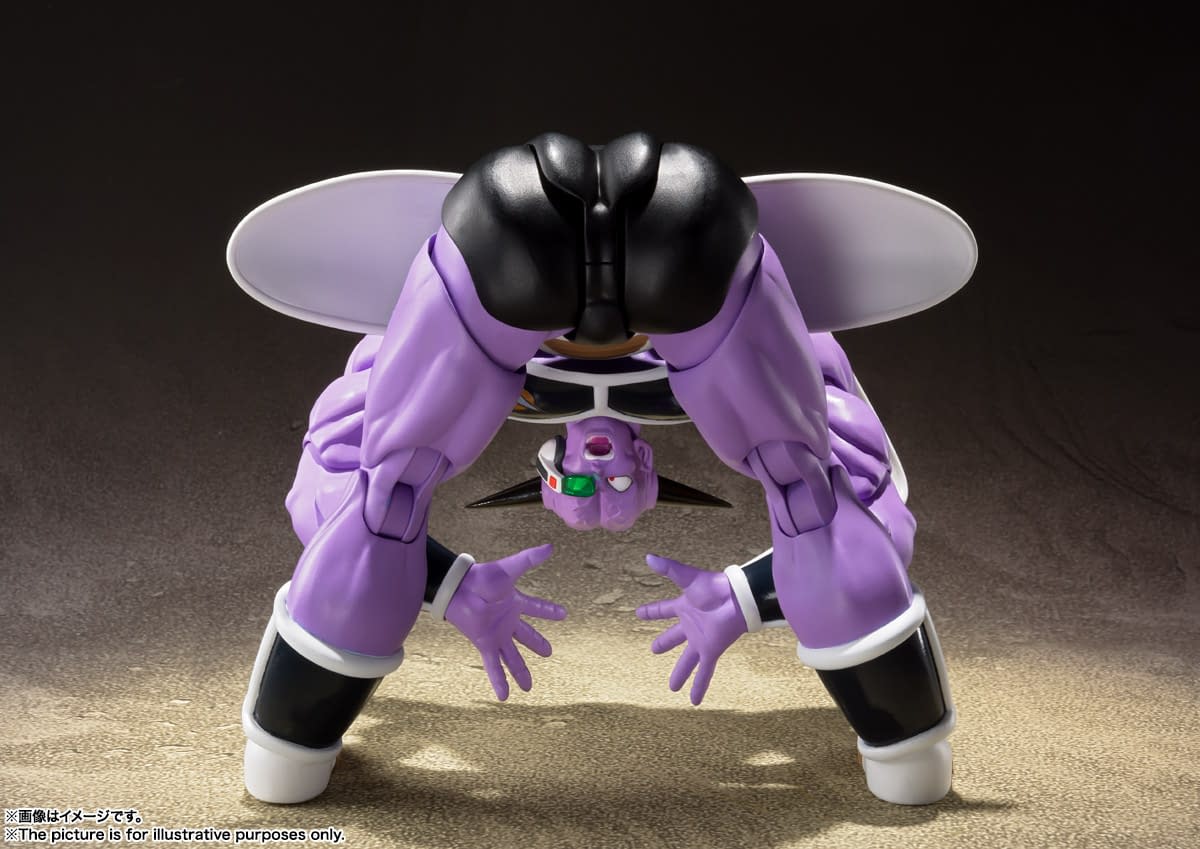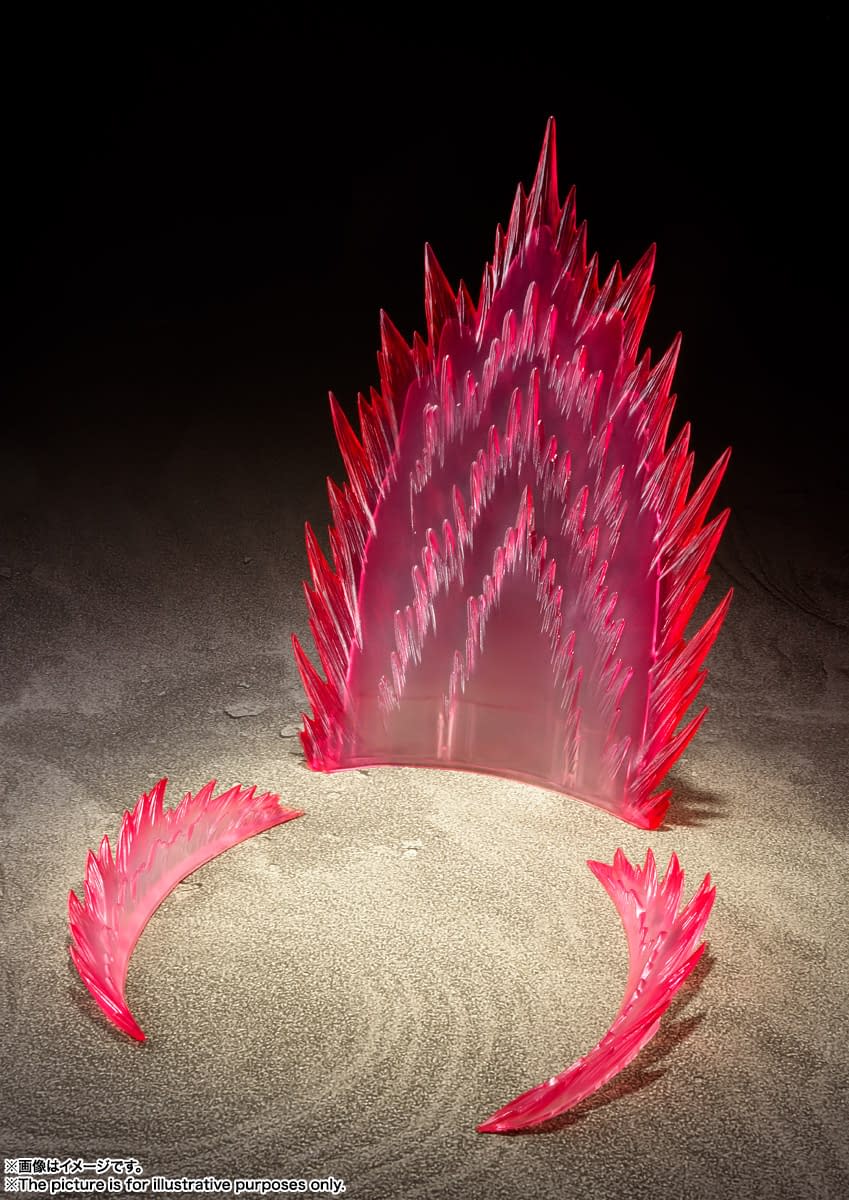 Tamashii Effects Series Energy Aura Red Version
An item that reproduces a red aura in 3D appears in the soul EFFECT.
Reproduce scenes during power-ups and battles, and enjoy the action of figures.
The long-awaited Red Ver. Is finally here!
■ Set Contents
Aura effect three