It's Time to "Escape from New York" with New PCS Statue
Escape from New York is a classic 80's science fiction action film featuring Kurt Russel brought to us by John Carpenter. You can now relive that 80's action fever thanks to PCS collectibles and their newest statue. The statue is of Escape from New York's protagonist Snake Plissken, who is packing some heat. The statue seems to feature a fabric style to his clothes, which honestly gives him a more realistic feel. He has two guns in each hand, but the left hand can be swapped out for a walkie talkie accessory. He does come in pretty hefty too, standing at 25" tall and 19" wide, this is a 1/3 scale statue after all. They did also capture the essence of Kurt Russel here and the details are just perfection. This is a must-have a statue for any John Carpenter fan or Escape from New York fan.
The Snake Plissken Escape from New York Statue from PCS Collectible is priced at $1000 and expected to ship out April 2021 – June 2021 so you have time to save. Payment plans are available and you can find them next to the pre-orders which are already live and located here.
"The name's Plissken!"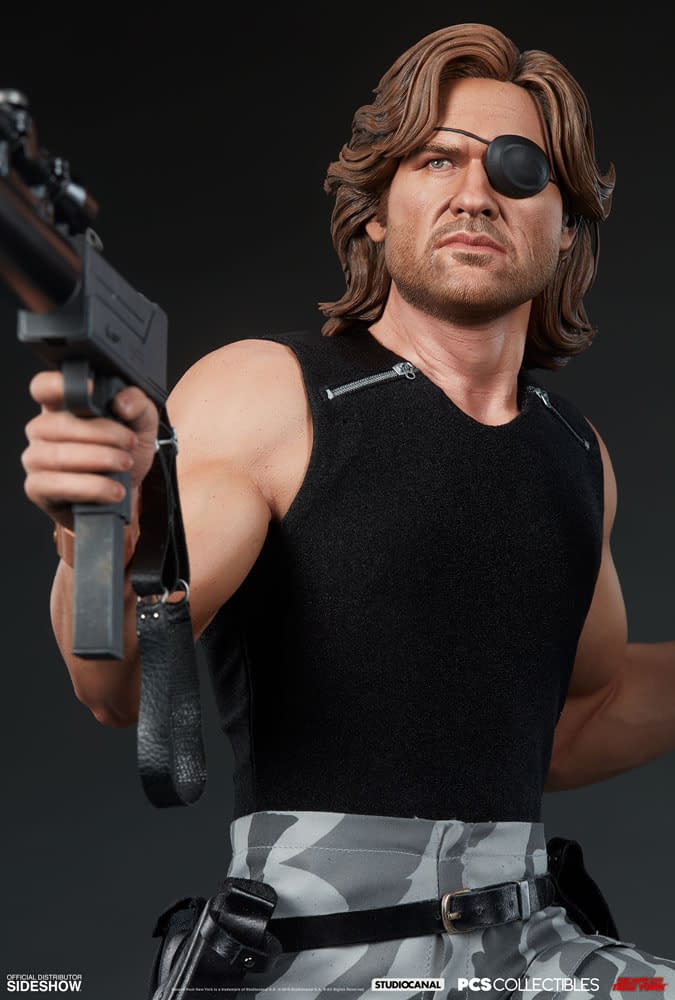 Snake Plissken Statue by PCS Collectibles
ABOUT THIS STATUE
"When I get back, I'm going to kill you."
Sideshow and PCS Collectibles present the Snake Plissken 1:3 Scale Statue, based on John Carpenter's cult classic film Escape From New York.
If you heard he was dead, you heard wrong! The Snake Plissken 1:3 Scale Statue measures 25" tall and 19" wide as the grizzled ex-soldier stands ready for action on a back-alley New York base. The dystopian environment is littered with bricks, rubble, a Broadway New York manhole cover, and a cigarette butt all setting the grim scene of a maximum-security Manhattan.
The Snake Plissken 1:3 Scale Statue features a highly detailed portrait sculpted in the likeness of actor Kurt Russell, complete with Snake's signature eyepatch, scar, and glorious mullet. Snake wears a mixed media costume, which includes camouflage-patterned fabric pants and a black fabric shirt paired with sculpted spike-toed boots and a utility belt equipped with the right tools for the job.
The Snake Plissken Statue features several different display options, allowing you to swap out the antihero's arsenal to your liking. Snake comes armed with a submachine gun in his right hand and includes swappable left hands holding a revolver and a walkie talkie, as well as an additional loose revolver to holster and walkie talkie to hang from his belt when the items are not in use. His right wrist bears a tracer bracelet and his left wrist features the iconic Lifeclock One, counting down the precious minutes Snake has left to complete his dangerous mission.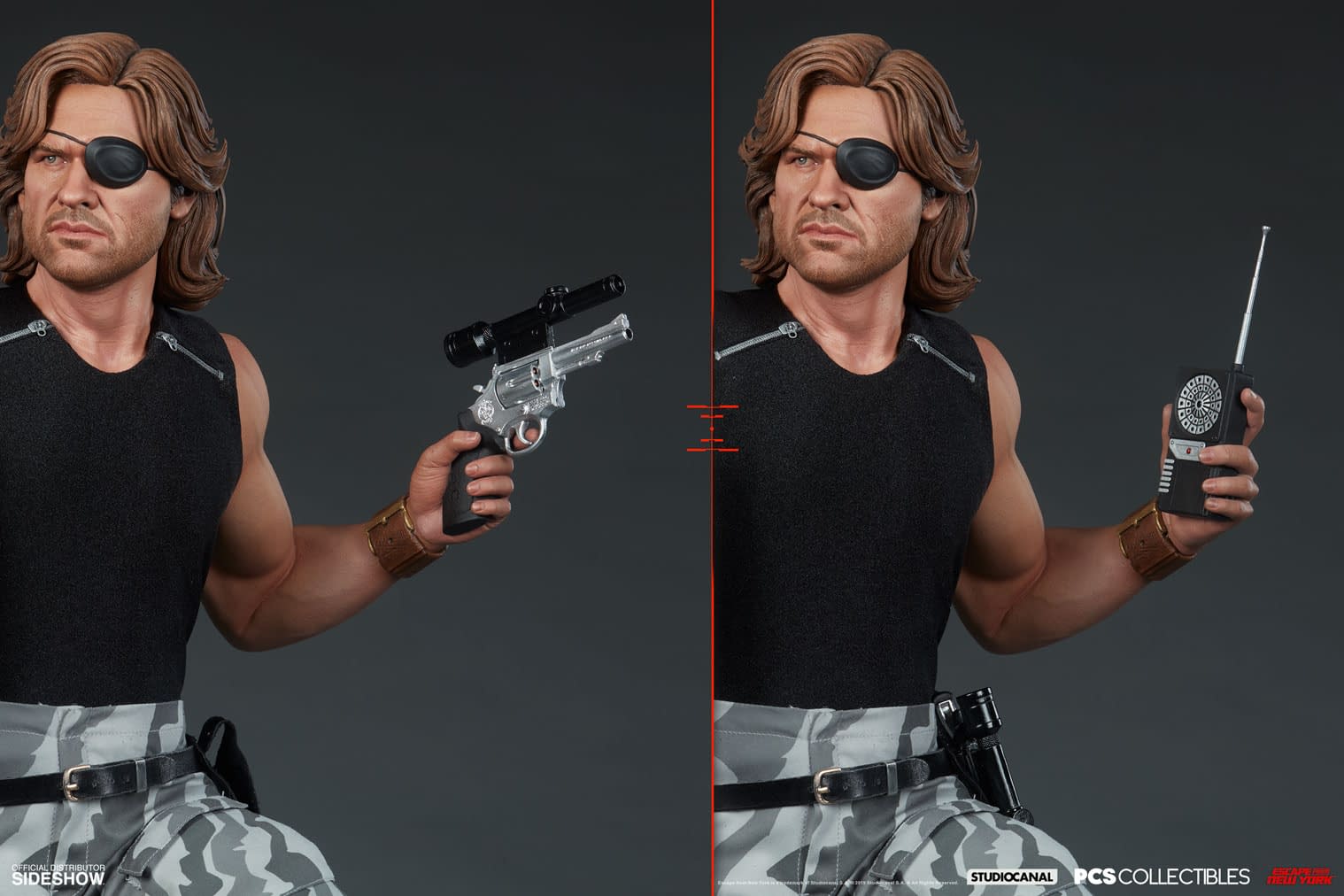 Once you go in, you don't come out- bring the Snake Plissken 1:3 Scale Statue by PCS Collectibles to your high-security collection today.