Assassin's Creed II was so successful that they were able to give the faithful assassin Ezio his own trilogy of games. This time he is breaking out of the screen and onto your shelves with the new 1/6th scale figure from Damtoys. This figure is something special and Damtoys has put a lot of time and effort into him to perfectly capture this character in the real world. From the features of his face to the little details in his fabric clothes he is amazing collectible for any Assassin's Creed II fan.
This figure does not have a release date or price just yet. Damtoys just recently released this updated view and specification of the figure but its one I can't wait to get my hands on. Stay tuned here at Bleeding Cool for any more Assassin's Creed collectibles that will be heading your way in the future…or maybe the past. Animus signing out.
"We work in the Dark to serve the Light. We are assassins."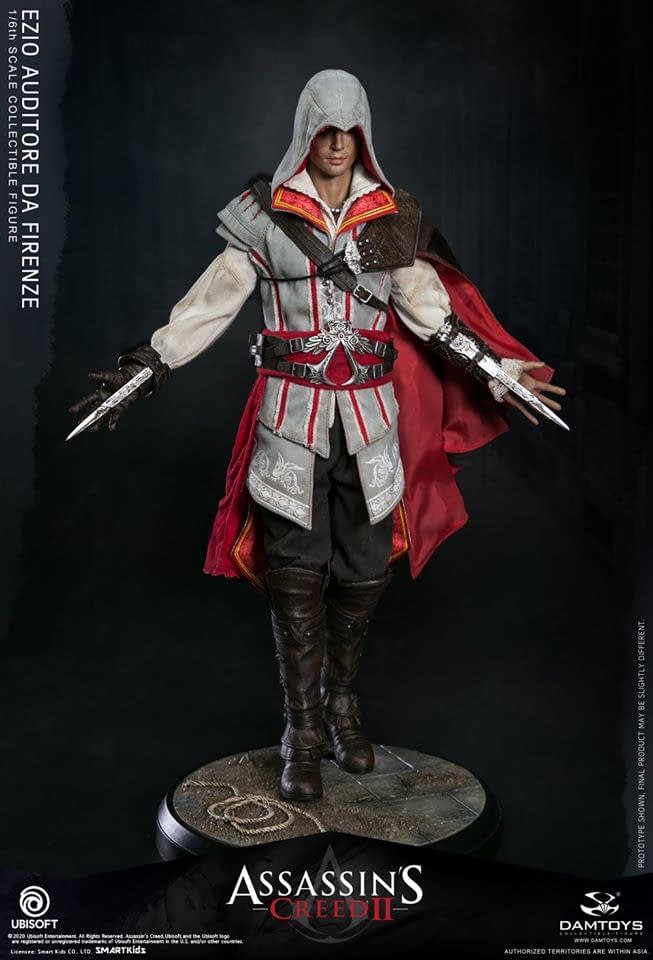 Damtoys – Assassin's Creed II–1/6th scale Ezio Collectible Figure Specifications
Special features of the 1/6th scale Assassin's Creed IIEzio Collectible Figure:
-Highly detailed head sculpture
-DAM muscle action body
-Eight (8) pieces of interchangeable hands including:
-One (1) right hand for holding sword (right hand with glove)
-One (1) left hand for holding Apple of Eden
-One (1) pair of open hands(right hand with glove)
-One (1) pair of fists(right hand with glove)
-One (1) pair of relaxed hands(right hand with glove)
Ezio's Costume:
-One (1) creamy white colored shirt
-One (1) brown colored cape with leather-like pauldron
-One (1) grey colored jackets with red colored stripe(hood included in a jacket)
-One(1) brown colored belts with metal-like buckle
-Three (3) brown colored leather-like pouches
-One (1) red colored scarf put under belts
-One (1) pair of brown colored pants
-One (1) pair of brown colored forearm gauntlets where hidden blades can be put insde
-One (1) pair of brown colored boots
Weapons:
-One (1) metal-like Schiavona sword
-Two (2) metal-like hidden blades
Accessories:
-Apple of Eden
-Specially designed figure stand with game logo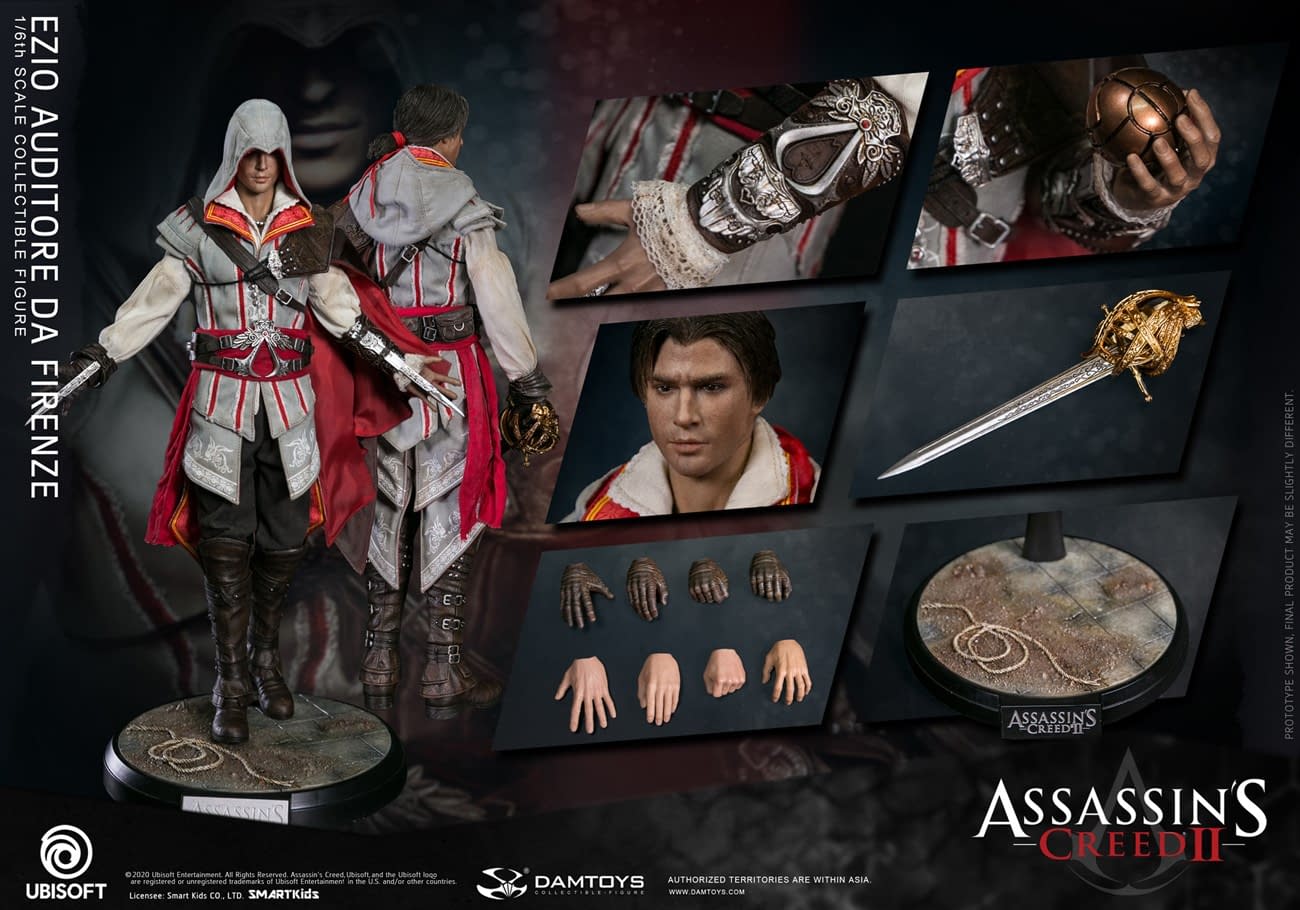 Enjoyed this article? Share it!