In 2016, Frank Cho launched his comic book Skybourne from Boom Studios, an action adventure espionage series which was miles away from the kind of work he has been caricatured for. Of late he has been drawing a lot of Harley Quinn covers for DC as well as launching his own line of art books. But, with the conclusion of Skybourne this year, what more is to come?
Well, he's still drawing Harley Quinn covers. But he appears to have a new project, including shark-like marine-dwelling dinosaurs and dragons…
… and women in skimpy diving suits. It's been a while since he's had cause to raw a boob window. He writes on Facebook,
Couldn't sleep. Thinking about my future.

Took that sleepless energy and started writing and drawing my next creator-owned story.
Look for it in 2019? 2020? Until then he's still doing Harley covers…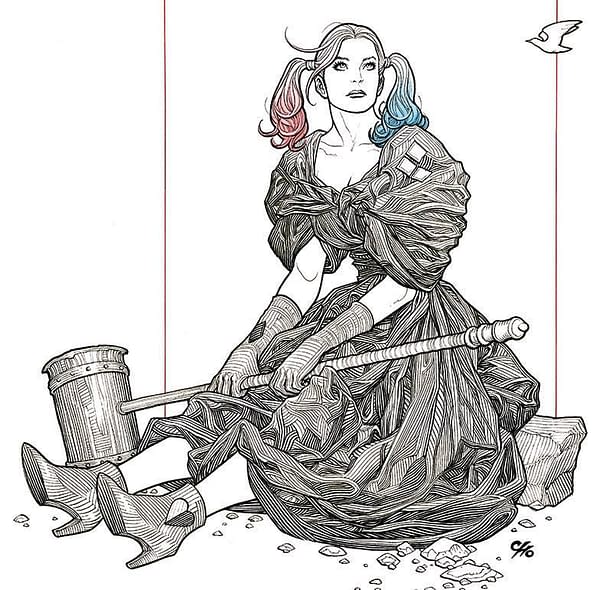 Harley Quinn #60 variant cover, Sneak Peek.

Here's a quick peek of the Harley Quinn #60 cover. This is the April issue, I believe. It's part of my seasonal themed illustrations. I've done "Summer", "Autumn", and this image is "Spring".

I missed the window for "Winter" image, but I'll get to it in several months.
Enjoyed this article? Share it!