Freddie Mercury Makes His Way to the Stage Figuarts Figure
Freddie Mercury is an icon in the rock community. This legend fueled years of rockers and he told us all that there are no time for losers, because we are the champions. Honestly, you don't see a lots of real life people getting figures made of them. This one kind of stands out and I honestly am I'm in love with it. Who would not want to own a Freddie Mercury Live Aid Queen figure. If you're a fan of music, or Queen you know how important Freddie Mercury is. Not a lot of details have surfaced from this figure, but we were blessed with a couple photo shoot photos. Looks like Freddie Mercury will come with a microphone to give you at that perfect Queen pose. He does seem to be highly detailed and filled with articulation. I wouldn't be surprised if we saw him get a secondary head sculpt and some interchangeable hands. It does look like he will come up with a display base as well as customizable figure grip, to pose him without fall. Any Queen fan should add this to their collection and have your collection rock it.
S.H. Figuarts Freddie Mercury Queen Live Aid Figure does not have a release dates or a price just yet. We were blessed with photos of the upcoming figure so make sure you dive in and check him out. We will be sure to keep you updated when this figure becomes available for pre-order from S.H. Figuarts.
"Cause we are the champions of the world."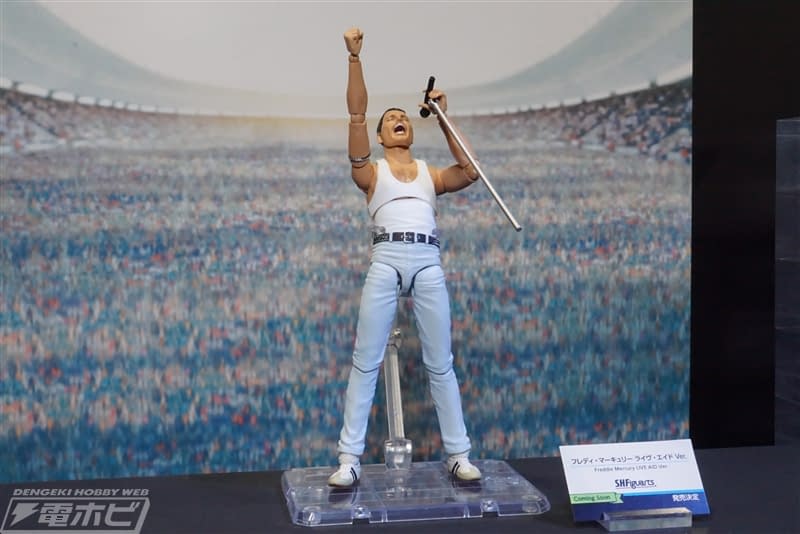 Legendary band "Queen" Live Aid Ver.'S "S.H.Figuarts Freddie Mercury" will be exhibited for the first time!!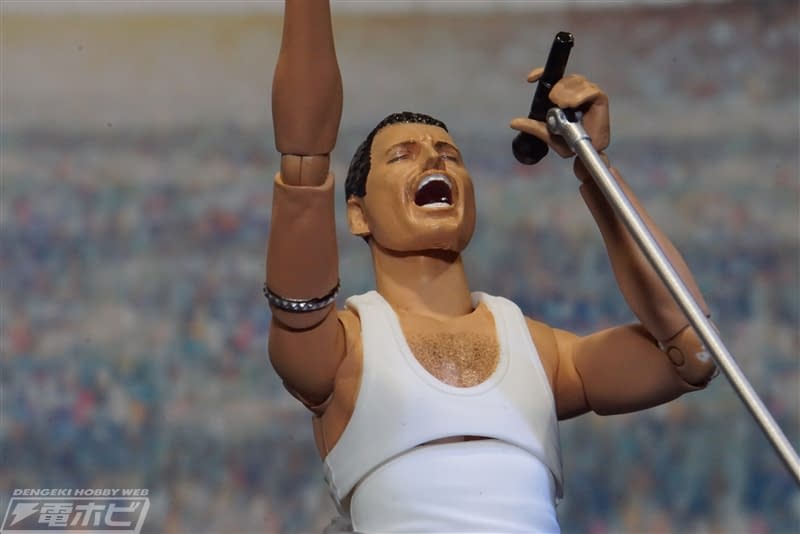 BANDAI SPIRITS Collector's Division figure event "TAMASHII NATION 2019" to be held in Tokyo, Akihabara from October 25th (Friday) to 27th (Sunday), 2019. In this special feature, we will deliver a bulletin photo report on the exhibition items and the state of the venue on Thursday, October 24, the day before the event (⇒ Click here for the summary page).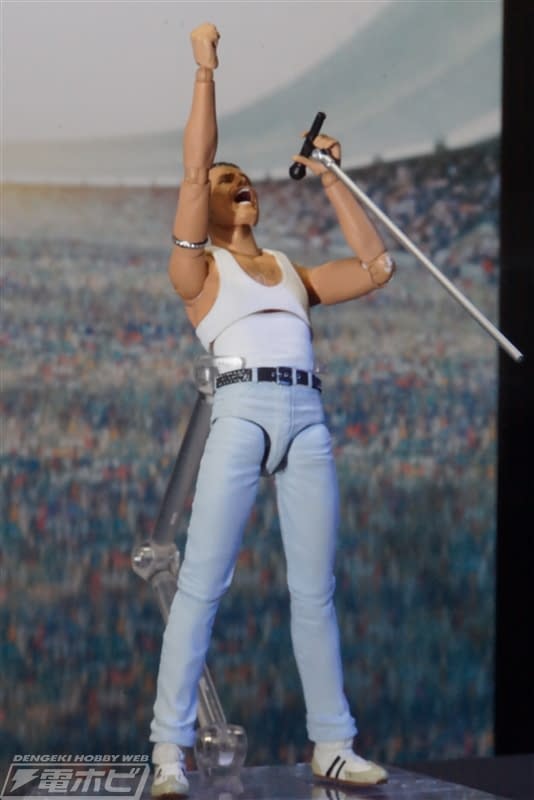 In this section, we will introduce "S.H.Figuarts Freddie Mercury Live Aid Ver." As "Others".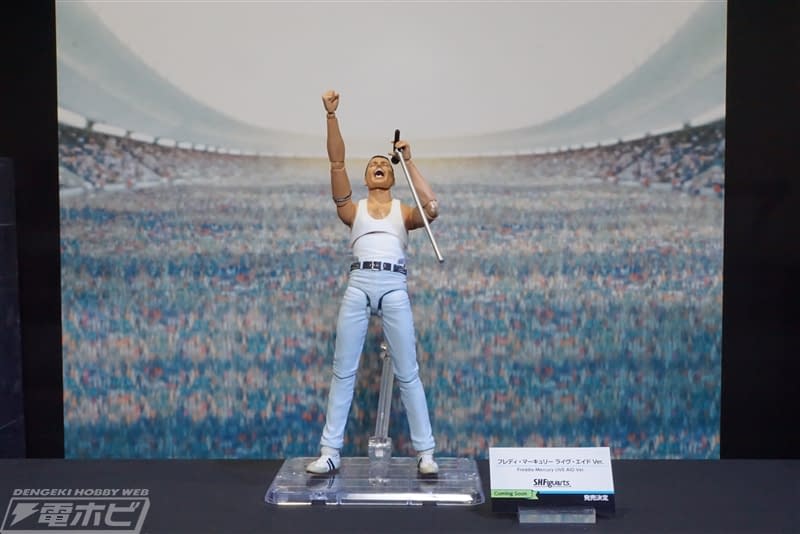 At TAMASHII NATION 2019, Freddie Mercury's figure "S.H.Figuarts Freddie Mercury Live Aid Ver." Was displayed for the first time from the legendary band Queen.