Funko London Toy Fair Reveals- Dinosaurs, Star Trek, and Hobbs & Shaw
The reveals continue and this time it is a nice variety with Funko. London Toy Fair reveals just continues to dish out a lot of new movies and shows. This time they are throwing The Rock, dinosaurs, and aliens at us in these reveals. First up is the Fast and the Furious spin-off film Hobbs & Shaw with a set of four new Funko Pops. Of course we get our leading actors Hobbs and Shaw and we are kind of getting our first Jason Statham Funko Pop in this wave too. We are also getting Brixton who is portrayed by Idris Elba and Hattie portrayed by Venessa Kirby Funko Pops. It is always nice to see some of your favorite actors get collectibles for their roles and its nice to see more Fast and the Furious Funko Pops are on there way. Pre-orders for these four are already live as they are set at common releases and you can find them here.
The 90s classic live action show Dinosaurs is the next reveal and it is a welcoming one. These were rumored awhile ago and now we finally get a look at the final designs. These will be great additions to any fans collection or a gateway to start at becoming another Funko Funatic. All five of the Sinclairs are beautifully designed and packed with Funko detail that can make any fan happy. Pre-orders for them are live already and can be found here.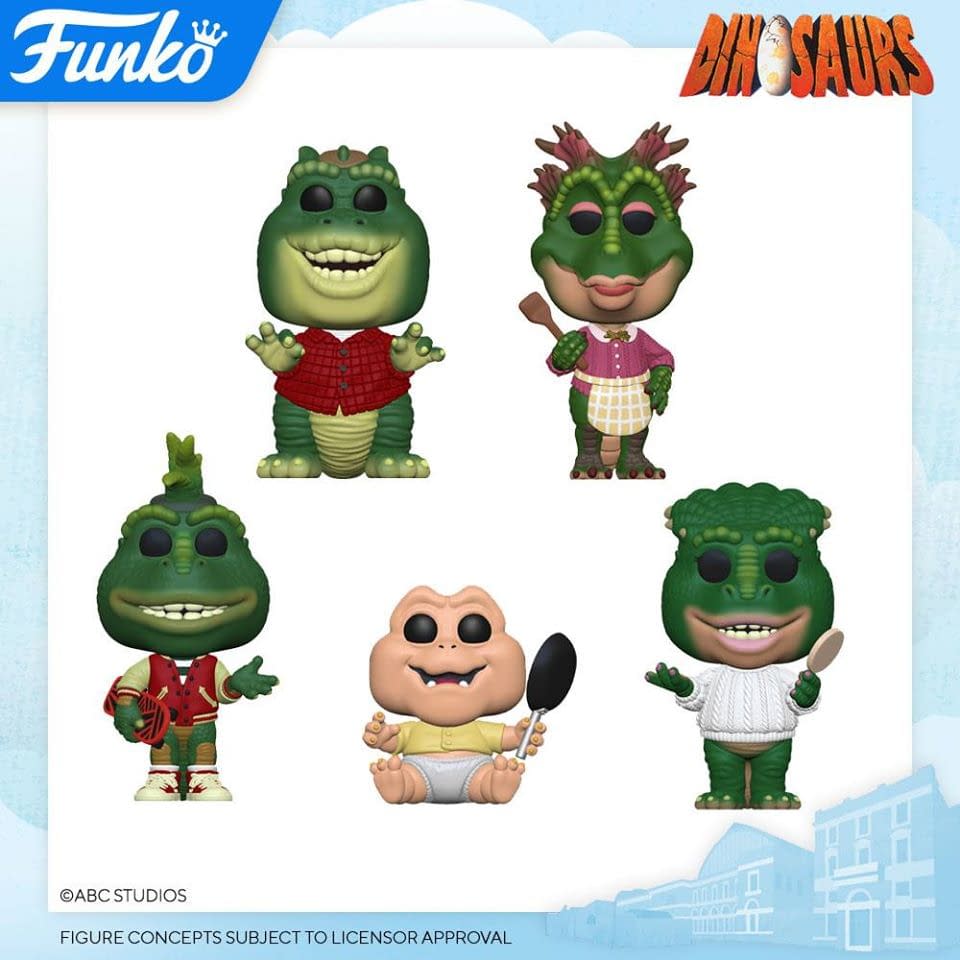 The final announcement here is from the intergalactic space adventure show Star Trek: Discovery. Star Trek is not new to the Funko game but it has been a while since we have seen them. This time we discover two new characters who have entered the bridge as Michael Burnham and Saru are here. Both can please any Star Trek fan and they are both available for pre-order and can be found here. The reveals continue here at Bleeding Cool so stay tuned for more London Toy Fair Funko Pops.