Funko POP! Weekly Roundup: "Gladiator" and "Speed Racer"!
Onto one of the last Funko POP! reveals this week (August 19-25, 2019), starting with Speed Racer Funko Pops! This set is the only set revealed this week with a Chase Variant! The set is also set to include a POP! Ride which is perfect and needed for this franchise! So put on your helmets are get ready to race to the store for these!
Preorders for Speed Racer is live. The Pop Ride is set at $30 like most Pop Rides and I can assume the Chase will be a 1:6 ratio so good luck to everyone! Links for them are here.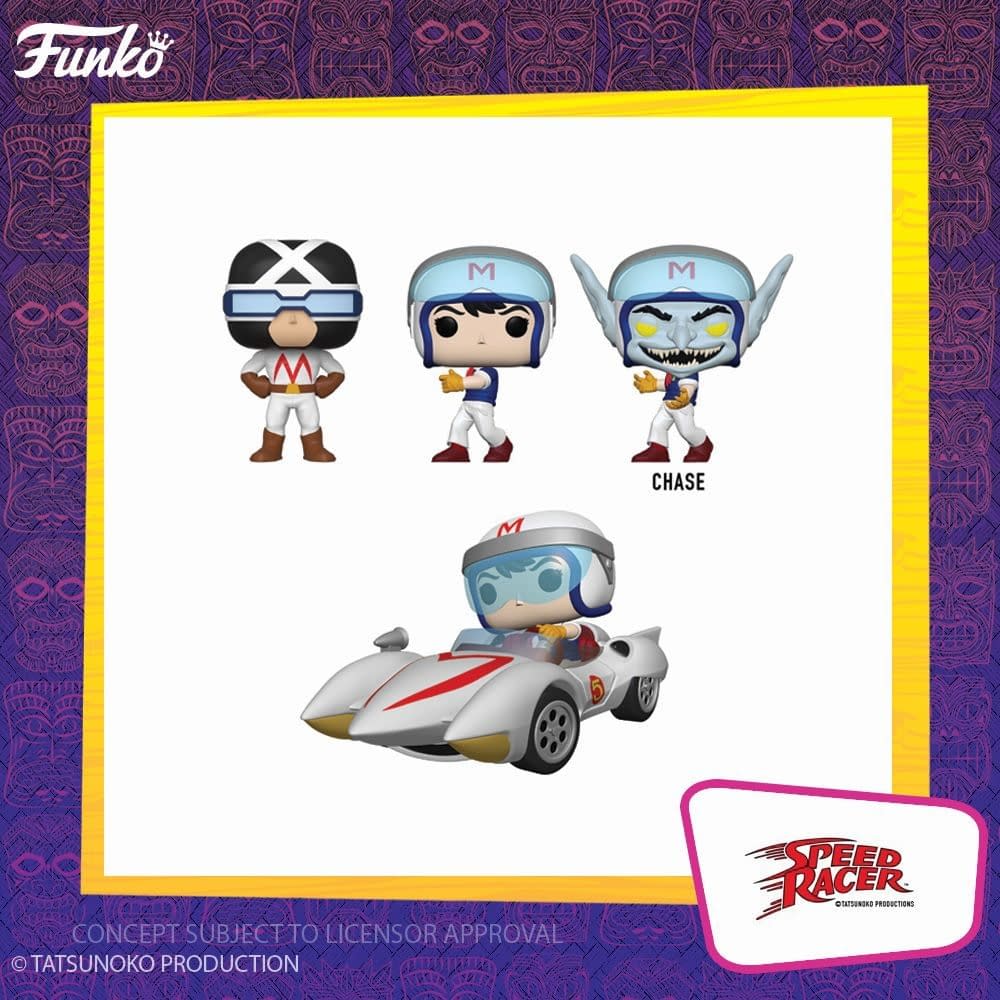 Coming Soon: Speed Racer – Pop! Ride and Pop! Animation

Race for glory, friendship, and fun with a Pop! Ride Speed Racer with his beloved car, Mach 5. Round out the race with a Pop! Speed Racer wearing a helmet with a Chase, and Pop! Racer X! Coming soon!
Are you still not entertained?! These reveals just keep getting better and better. The last reveal we have is Gladiator Funko POPs! Two of them are Exclusive releases Maximus with Helmet is going to be a Funko Shop and then Maximus with Armor will be heading to FYE. Both of these are worthy Exclusive Pops and stand out from the Commons and that is oddly enough unique lately in the Pop Series figures. This set is just showing that Funko will make any series imaginable.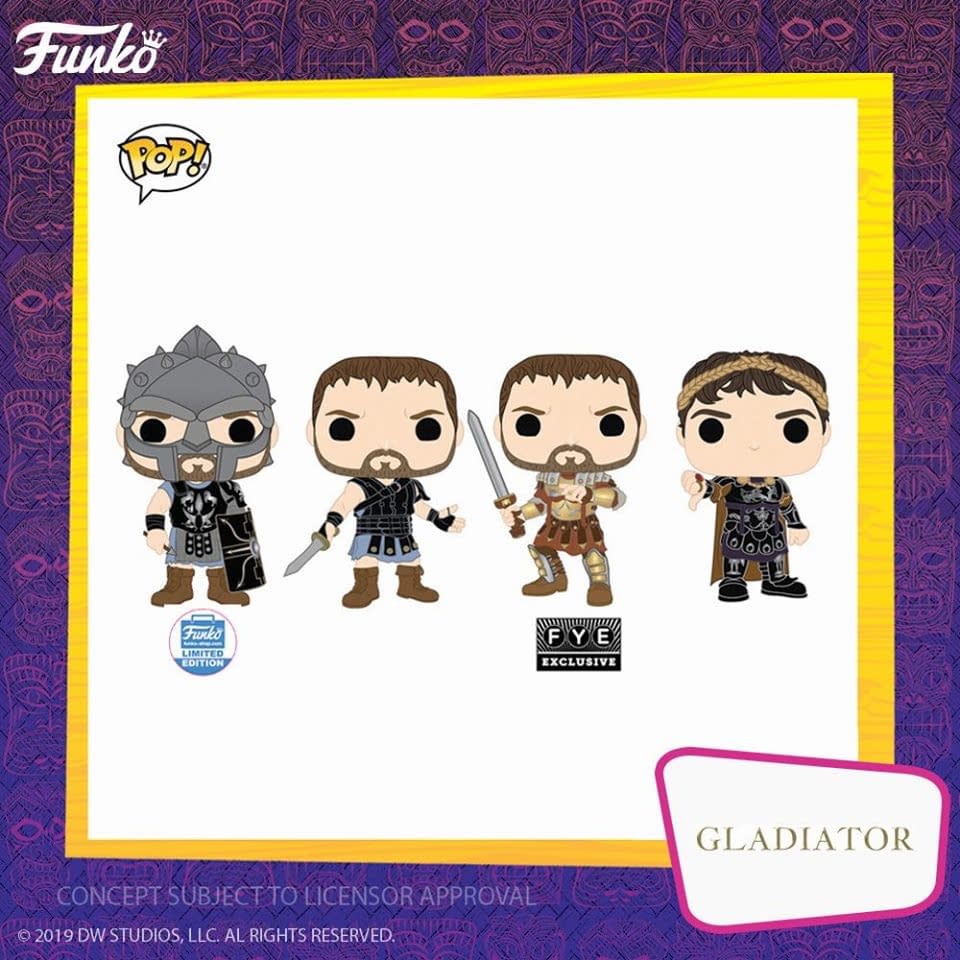 Coming Soon: Pop! Movies—Gladiator

Root for the ultimate underdog with Pop! Maximus and the ultimate villain with Pop! Commodus. Bring home Pop! Maximus with a helmet available exclusively on the Funko online store. For Your Entertainment (FYE) has an exclusive Pop! Maximus with armor. Coming soon!
The Exclusive Funkos do not have set release dates yet but the common is set for February 2020. Preorders for some of these common Funko Pops are available and live and located here.