Funko Round-Up: Captain Marvel, Mickey Mouse, Ad Icons, and Star Wars!
Funko announces tons of new products and licenses every day, let alone every week. It can be a lot to keep up with. So we are here to help. Welcome to the Funko Round-Up! In this edition: new Vnyl sets from Star Wars, Mickey Mouse, and Ad Icons, and a special edition Captain Marvel Dorbz set and Pop! Let's take a look.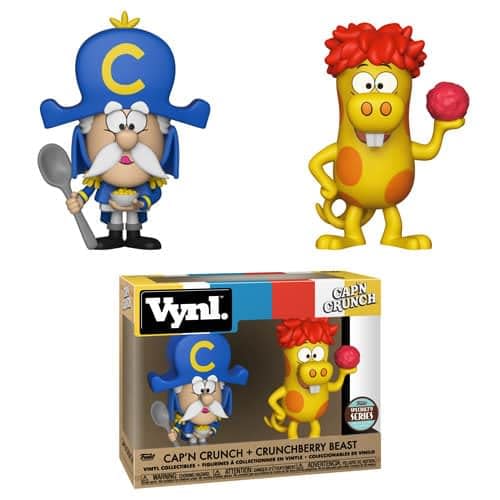 First up is a new Funko Ad Icons Vynl pack of Cap'n Crunch and Crunchberry Beast that will be exclusive to specialty stores.
Every store deserves an amazing Funko exclusive!

In an effort to recognize our most special accounts
and loyal retailers, Funko is continuing our Specialty Series.
Every month, we'll be announcing a new exclusive
item – this month includes Vynl!

Why is it so special? You'll only be able to find these Specialty Series
exclusives in boutique retail, specialty stores, local comic
book shops and from qualified online retailers. This is your chance
to help support local businesses and smaller retailers, and you'll pick
up an amazing exclusive item in the process!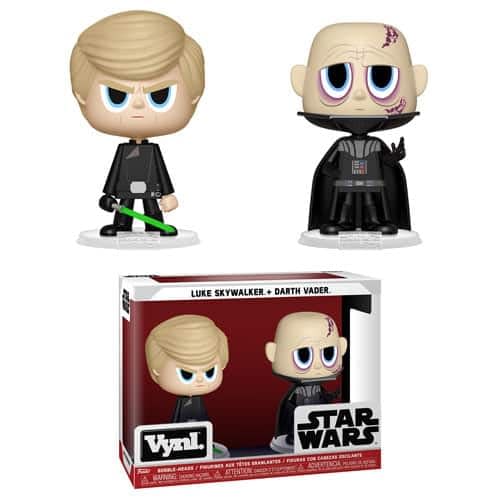 Another Vynl pack that will be in stores this month is a Return of the Jedi Luke Skywalker and Darth Vader from the end of that film.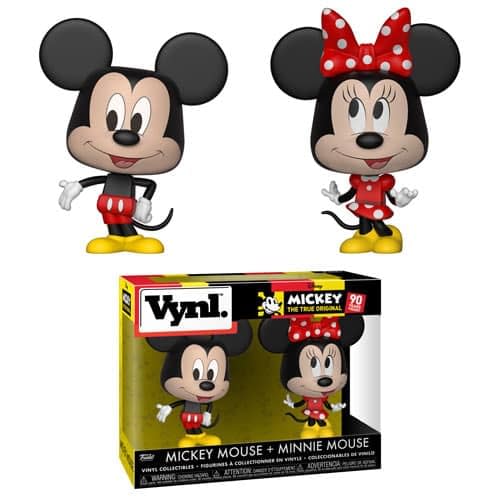 A new Mickey Mouse and Minnie Mouse Funko Vynl two pack helping celebrate Mickey's 90th birthday will be available soon.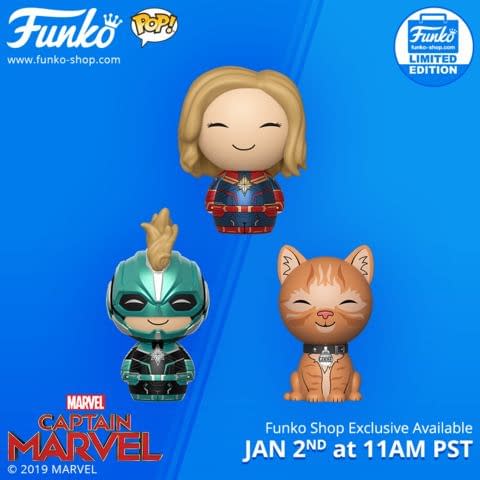 Hopefully you got in an order for the Dorbz Captain Marvel pack they had for sale in the Funko Shop yesterday. It actually stuck around in stock for quite awhile, and the secondary market for it shouldn't be too bad.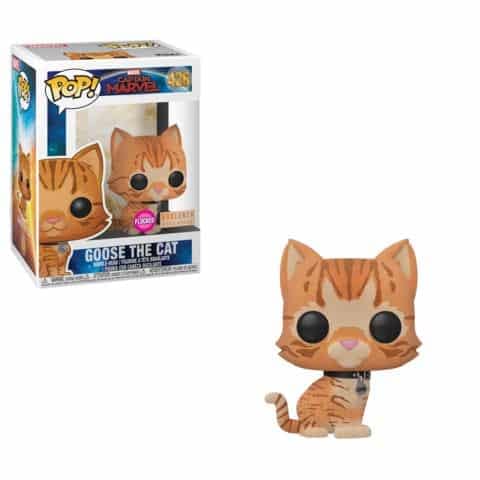 Finally, an exclusive of the coolest cat in the MCU is coming to BoxLunch stores anytime now. The Flocked Goose exclusive Pop is available to purchase from their site right now, and if you miss it there it will be on shelves in the coming week or so.
Most of these products can be ordered or preordered right here.