Funko SDCC Exclusives at Fugitive Toys, Funimation Booths Include Dragon Ball, White Lantern
Funko has a ton of exclusives at SDCC this year (12 waves worth to be exact). If that was not enough, there will be other booths at the show that will have exclusive Pops for sale. Over at Fugitive Toys, Green Lantern fans will be excited for their two offerings. Dragonball fans will want to swing over to the Funimation booth.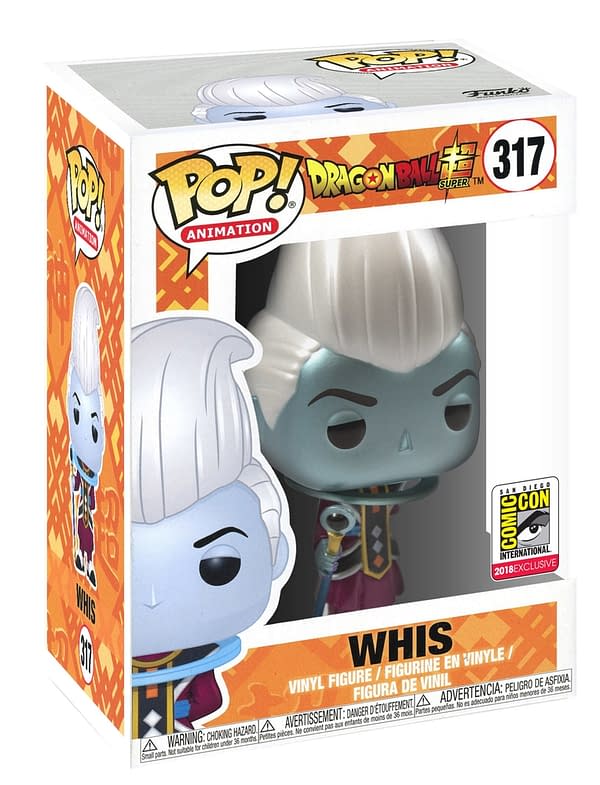 This year we bring to you Dragon Ball Super's Whis. Attendant to Beerus, Universe 7's God of Destruction, Whis is a must-have for Dragon Ball fans, especially those rooting for Goku and the rest of Team Universe 7. Whis stands at 3 ¾-inch tall and sports his signature tall white hair and pale blue skin and metallic sheen. He carries his mystical Angel Attendant's Staff, which he uses for image projection, telekinesis, healing, and teleportation.

Limit 3 per badge. Exhibitor Badges will not be accepted until Saturday, July 21.

Price: $20
Look for that to possibly sell out by Saturday.
Meanwhile, over at the Fugitive Toys booth, two new DC Comics White Lantern Pops are available, and both are of Kyle Rayner!
Two versions will be available, both a regular and a glow variant. I kind of wish that the first Kyle Rayner Pop was a regular Green Lantern, but oh well. Both of these look great, this is not the first time Fugitive Toys has had various lantern color Funko Pops. So that makes sense as well. The regular will be $20, while the glow variant will be $25.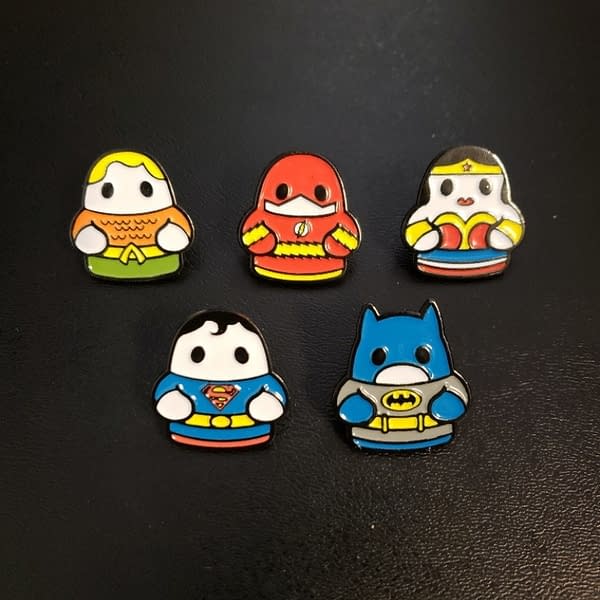 Also at the Fugitive Toys booth will be a five pin DC Comics Super Hero Tiny Ghost Pin set. Aquaman, Flash, Wonder Woman, Superman, and Batman are included here. How great is it to see Aquaman stuff everywhere this year? Crazy. These enamel pins are super cute, so I may try to get myself one. This set will cost you $50.