Posted in: Collectibles, Mezco Toyz | Tagged: ghost spider, marvel, mezco toyz, spider-gwen
---
Ghost Spider aka Spider-Gwen Swings On In From Mezco Toyz
Mezco Toyz is entering the Spider-Verse as a very popular hero is shining on into action as Spider-Gwen is here to save the day 
---
After years of waiting, Spider-Gwen has finally arrived from Mezco Toyz of their One:12 Collective line. Spider-Gwen was introduced to Marvel Comics and Spider-Man fans back in 2014 in Edge of Spider-Verse #2. This story showcases a twisted spider tale as Gwen Stacy fell victim to the spider's bit and Peter Parker died after an obsession with Lizard serum. Recently taking up the name Ghost Spider, this popular spider hero continues to hold her own, and now she is getting a remarkable One:12 Collective release.
Gwen Stacy will feature a brand new body sculpt for the One:12 line as well as feature an all-fabric suit. Mezco was sure to pack in all the stops with the release, with three heads including a Gwen Stacy unmasked sculpt. She will also come with some web shooter hands, web line, and a variety of multiverse portal effects, back pack, and so much more. This figure is pretty incredible, and it is an excellent figure capturing the iconic character in Marvel Comics. Mezco Toyz has the Spider-Gwen One:12 Collective figure priced at $105; she is not a Mezco Exclusive, so she can be found here as well as most online retailers. She is not expected to release until December 2023 – February 2024, so be patient on this one.
Ghost Spider Enters the Spider-Verse with Mezco Toyz
"Ghost-Spider emerges from Earth-65 to join the One:12 Collective! The One:12 Collective Ghost-Spider wears a fitted, hooded body suit with cobweb detailing. She comes complete with four head portraits with varying expressions, including an unmasked Gwen Stacy portrait. Ghost-Spider is equipped with all she needs to travel the multiverse such as a dimensional travel watch, multiple web lines, a cell phone, a multiverse portal FX, and more."
"In an alternate universe dubbed Earth-65, Gwen Stacy is the famous wall-crawler who was bitten by the infamous radioactive spider instead of Peter Parker. Influenced by her father's moral code, Gwen uses her great powers responsibly to protect New York and the Web of Life!"
THE ONE:12 COLLECTIVE GHOST-SPIDER FIGURE FEATURES:
One:12 Collective body with over 30 points of articulation
Four (4) head portraits
Hand painted authentic detailing
Approximately 16cm tall
Twelve (12) interchangeable hands

One (1) pair of fists (L&R)
One (1) pair of web-holding hands (L&R)
One (1) pair of holding hands (L&R)
One (1) pair of posing hands (L&R)
Two (2) pairs of web-shooting hands (L&R)
COSTUME:
Fitted, hooded body suit with cobweb detailing
Dimensional travel watch (non-removable)
Sneakers
ACCESSORIES:
One (1) multiverse portal FX
One (1) Ghost-Spider mask (can be held)
One (1) Spider Sense FX
One (1) cell phone
One (1) notebook
One (1) backpack with storage
One (1) posable web line
Two (2) web lines (affixed to hands)
One (1) One:12 Collective display base with logo
One (1) One:12 Collective adjustable display post
Each One:12 Collective Ghost-Spider figure is packaged in a collector-friendly box, designed with collectors in mind.
---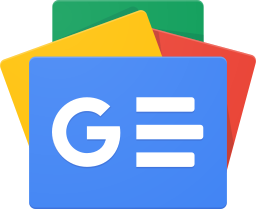 Stay up-to-date and support the site by following Bleeding Cool on Google News today!