Funko Gives Fans Godzilla vs. Kong Spoilers With New Upcoming Pops
The monster fight of the century is almost here, with Godzilla vs. Kong arriving in theaters and HBO Max at the end of the month. It looks like some of the film mysteries have already been solved as Funko unveils more Pop Vinyls for the upcoming film. One of which is a big spoiler for the film as it reveals one of the villains that will be appearing in the film. We wary of spoilers ahead, but for those of you sticking around, behold the added villain for Godzilla vs. Kong, Mechagodzilla!
There will be two Mechagodzilla Funko Pops released for the film with a common and a special glow in the dark Funko Shop. Both figures are packed with some amazingly terrifying robotic detail. The hyper beam exclusive version is definitely the better f the two, but they will look amazing when displayed together. Of course, this is just a glimpse at the iconic Godzilla villain. It is also unclear the role this monster will play in the 2021 film; from the look of it this will be a human created robot to take on Godzilla from his destructive nature. I doubt this is an alien monster like the past iterations of Mechagodzilla. Either way, it is nice to see a little teaser of what Godzilla vs. Kong will contain, and I hope we can see a team-up fight by the end of the film. Pre-orders for all of the common Godzilla and King Kong Pops are already live and can be found here. No release date has been given for the Funko Shop exclusive so expect a mystery drop in the future. I am sure more Pops will be on the way after the film hits theaters and television screens with HBO Max on March 31, 2021.
---
---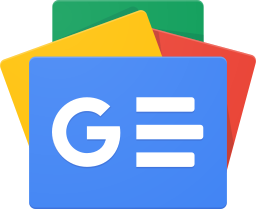 Stay up-to-date and support the site by following Bleeding Cool on Google News today!